"Beauty is in the eye of the beholder" could be the epigraph of Elena Ferrante's book The Lying Life of Adults (translated by Ann Goldstein), the "tangled knot" of truth and lies in which the first-person narrator Giovanna pours her aching heart.
The "beholder" in the novel is the protagonist's father, Andrea Trada, a high-school teacher of "refined manner" and "inimitable elegance", who believes that twelve-year old Giovanna "is getting the face" of his sister Vittoria, in which "ugliness and spite were combined to perfection".
Even though she has no recollection of Vittoria's appearance, Giovanna's entire world crumbles upon realizing that she might have inherited her aunt's features. A frantic search through family's old pictures bears no fruit; not only Vittoria has been blanked by Andrea in real life, she has also been erased from all the photos. A black square appears where her face should be. The estranged aunt is not just absent, she has been cancelled out, emblematically turned into a radical "other", a topic so current at this moment in time. Determined to resolve her identity crisis, Giovanna embarks on a quest to meet Vittoria, a wicked, vulgar, controlling woman whose affinity with Lila, co-protagonist of the four-novel saga My Brilliant Friend, is bound to spark the magic connection with the story that all Ferrante fans are longing for.
We need your consent to load this rte-player contentWe use rte-player to manage extra content that can set cookies on your device and collect data about your activity. Please review their details and accept them to load the content.Manage Preferences
Listen: Enrica Maria Ferrara talks The Lying Life of Adults on RTÉ Arena
Stepping into the Pascone neighbourhood, where aunt Vittoria leaves, marks Giovanna's literal descent into a hellish underworld; here she discovers a Naples very different from the polished, Italian-speaking, middle-class suburb of Rione Alto, perched on the top of the hill, which Andrea now calls his home. The lower part of the city is riddled with petty criminals and uneducated plebs, "howling shapes of repulsive unseemliness" who speak the wrong language, the coarse Neapolitan dialect that Giovanna has been forbidden to use.
But why so? Are there any reasons for this fierce suppression of identity? Are Vittoria's face and the Pascone neighbourhood really so ugly, as the "beholder" of beauty Andrea Trada suggests, or is he instead a flawed individual who parted ways with his past, his Neapolitan heritage, even his own family in order to fulfil his parvenu dream?
"Look at them, your parents, look at them carefully, don't let them fool you" - aunt Vittoria presses her - as Giovanna's mobile gaze pierces through the thick blanket of lies enveloping her perfect family. This is when she discovers that Andrea has had an affair with Costanza, wife of his best friend, for fifteen years. Not only has he lied about his sister, whose face is "so vividly insolent that it [is] very ugly and very beautiful at the same time"; he has also unmasked, through his actions, the dualistic fallacy of a value system based on which parents teach their children the difference between right and wrong, ugly and beautiful. They act like "reasonable" adults until something happens that "reduce them to the most untrustworthy animals, worse than reptiles".
Eventually, Giovanna develops the powerful gaze of Lila in My Brilliant Friend, her ability (that Ferrante names smarginatura) to see a world in which the boundaries between self and other, human and nonhuman animals, mind and flesh, truth and lies (and all possible opposites) collapse and give space to a novel posthuman worldview. As she crosses the invisible lines separating the two Naples, the protagonist implicitly rejects the unreliable value system built by her father – and all supporters of the patriarchy – and attempts to build her own. However, the first path chosen by Giovanna to overcome the perceived mind-body dualism, at the root of all lies, is self-degradation. Refusing to be objectified by men, she objectifies her own body, using it to give men pleasure even if she feels nothing: "I felt no desire, it didn't seem like a fun game, I wasn't even curious". Ferrante's descriptions of these sexual acts are not for the faint-hearted: written in crude, obscene, graphic language, they read nearly like self-inflicted rape.
On the other hand, though, as most Ferrante characters, Giovanna builds her identity by interacting not only with other human beings but also with nonhuman objects, seemingly endowed with agency. We will remember, for example, the copper pot exploding or the panel going on fire with no human intervention in My Brilliant Friend. In The Lying Life of Adults the magic object is a bracelet Vittoria claims to have gifted to her niece when she was a baby. But Giovanna has never seen the jewel until it suddenly appears on the wrist of Costanza –Andrea Trada's mistress. The restitution of the bracelet to Giovanna coincides with – and somehow causes - her parents' divorce. This is when the protagonist starts attributing magic powers to it, "as if impregnated with the moods of that affair … the glitter of its stones … scattered afflictions".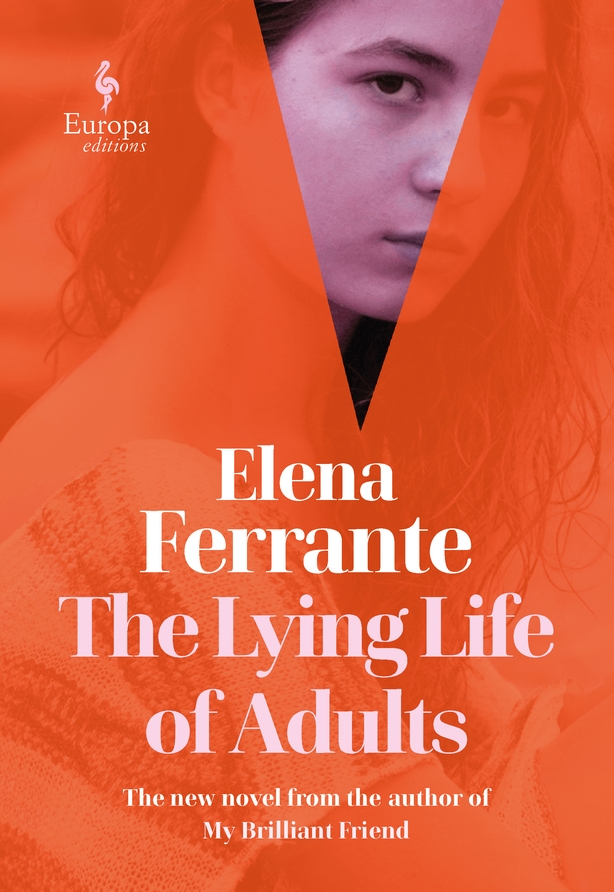 The shiny ornament is also the pretext on which Corrado, one of Vittoria's adoptive son, pays Giovanna a visit that will lead to the girl's first clumsy, gut-wrenching sexual experience. This leitmotif, goes on and on and on. The bracelet is another character in its own right and becomes the emblem of the same reality devoid of boundaries that allows the two friends of the Neapolitan quartet to merge into one. This time, it is the refined Costanza and the vulgar Vittoria who become entangled as "the bracelet pressed them into one another and confused them, confusing me". Indeed, this tangle of truth and lies, vulgarity and refinement, ugliness and beauty, clinging onto the luminous bracelet, is what lies beneath the black rectangle of Vittoria's face once Giovanna is able to see it. The stream of consciousness echoing the visionary thoughts of the adolescent protagonist is where we find Elena Ferrante's storytelling at its best. Less entertaining are Andrea's affair, his new family, and even Giovanna's idealized passion for Roberto, a young man native of Pascone who reminds us too closely of Nino Sarratore, My Brilliant Friend's handsome villain. And yet, even these lacklustre facets of The Lying Life of Adults are wiped away by the exhilarating, compelling rhythm of Ferrante's masterful narrative voice.
Enrica Maria Ferrara
The Lying Life of Adults by Elena Ferrante, translated by Ann Goldstein (Europa Editions) is out now. Enrica Maria Ferrara is an academic writer and a lecturer.