Irish Film Institute programmer David O'Mahony writes for Culture about this year's IFI Documentary Festival, which runs online from Monday, September 21st to Sunday, September 27th.
In what has been a hugely challenging year for cinemas and arts organisations generally, the Irish Film Institute was delighted to reopen its doors on August 26th with 70mm screenings of Christopher Nolan's Tenet. It has been especially heartening to have so many passionate film fans return to the IFI in the past few weeks to watch films from France, Iceland, Hungary, China and Lithuania.
In this context, we're especially proud to be able to present the 18th IFI Documentary Festival which, once again, will bring the best of Irish and international filmmaking to audiences from Monday, September 21st to Sunday, September 27th - for the first time, the festival is available nationwide via IFI@Home, the IFI's new video-on-demand platform.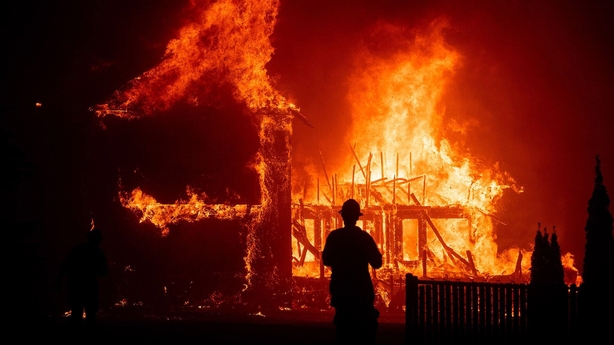 The festival will open on the 21st with Ron Howard's brilliant documentary Rebuilding Paradise. The film, which focuses on the devastating wildfire that almost wiped out the Californian town of Paradise in 2018, will be followed by an exclusive virtual Q&A with Howard.
As always, the festival has a terrific slate of new Irish documentaries on its schedule. The world premiere of A Call To Arts will take place on Tuesday 22nd; the film is a look at the artistic legacy of artist Helen Hooker and her husband, Irish revolutionary and historian Ernie O'Malley. In this artistic vein, the festival will also screen Henry Glassie: Field Work, a portrait of the renowned American folklorist, as well as Tomorrow Is Saturday, a fascinating insight into the life and work of Northern Irish artist Seán Hillen.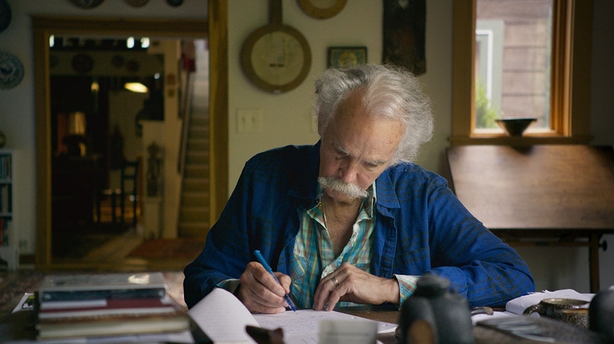 I can heartily recommend the feature-length version of Gillian Marsh's The Funeral Director, which will take place on Saturday 26th followed by a live Q&A. The film is an intimate portrait of Sligo funeral director David McGowan, and the unique position the undertaker has in Irish society. There's a fascinating selection of Irish filmmakers working internationally: Trish McAdam has collaborated with Chinese artists Wen Hai and Jinyan Zeng for Outcry and Whisper, and Dublin-based Nino Tropiano's Samira's Dream follows a young Zanzibari woman who hopes to become a primary school teacher. The exciting work of the next generation of Irish filmmakers can be found as part of our annual shorts programme.
In this election year, I was eager to include topical new films from the US, and fortunately there were some outstanding ones available. Deirdre Fishel's Women in Blue focuses on Minneapolis's first female police chief as she tries to reform the force. 17 Blocks follows two decades in the life of a family in one of America's most dangerous neighbourhoods, situated just 17 blocks from the US Capitol, and Pier Kids keeps company with a number of transgender people of colour at the Christopher Street Pier in New York City.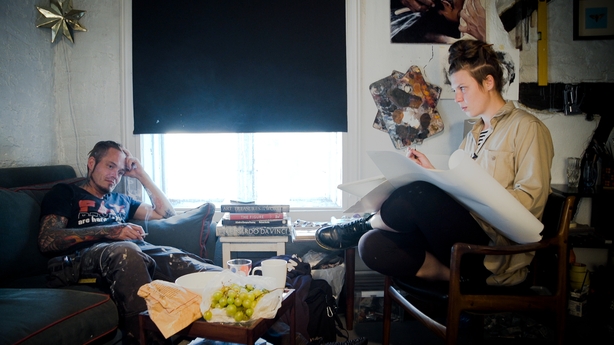 A personal favourite, The Mole Agent is the charming and irreverent story of an elderly man asked to go undercover in a Chilean nursing home; The Painter and the Thief examines the unlikely friendship between a Norwegian artist and the thief who stole two of her paintings; Gentle Warriors follows three Lithuanian girls who enlist in the country's male-dominated military; while two films, Love Child and Stray, focus on two different experiences of life in Istanbul, one from the standpoint of a migrant couple, and the other from the point of view of three adorable stray dogs wandering the streets for food and shelter.
As you can see, there's something for everyone in this year's festival, and I hope you'll be able to join us online.
The IFI Documentary Festival runs online from Monday, September 21st to Sunday, September 27th - find out more here.