The housing crisis has not gone away, you know. And Covid 19 is leading some people to reexamine what Home really means to them, writes John Downes, director of Home: My Year in the Housing Crisis - watch it now via RTÉ Player.
The initial pitch over a year ago to potential contributors for our new documentary was a simple one. "Tell us about your experience of Home in the current housing crisis", we suggested confidently.
Of course, back then we could never have imagined just how big an impact Covid 19 would have on their lives.
From families living in cramped accommodation to others living on the streets or further afield, we were privileged to capture a unique moment in time for all six of our participants: Life before Covid.
Back in August 2019, issues of supply and soaring rents dominated much of the political agenda, contributing in no small part to a huge shock to the electoral system during the general election which marked the start of the New Year.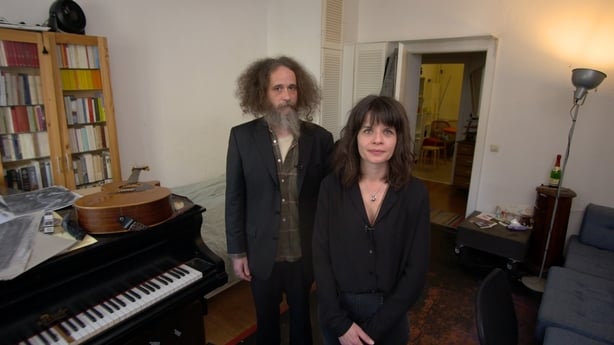 Rents had more than doubled in some areas, with statistics suggesting half of all under 30s lived at home with their parents.
After the pandemic took hold, we continued filming as many of our contributors began to fundamentally re-evaluate their relationship with home.
People such as Kim and Mark O'Reilly, a young married couple sharing a bed with their 4-year-old daughter Evelyn as they save a deposit for their "forever home". Given the rental market, they felt they had little choice but to delay having more children while they moved in with Mark's parents in Donaghmede, north Dublin.
"We shouldn't have to plan our lives around a bank", plumber Mark says wearily, as he contemplates another week of taking all the overtime he can get.
When we first met James Grant, he was living in a tent near a busy road and hoping to stay safe through the Winter months. Post lockdown, he confides that it is tough to make much money "tapping" on the empty Dublin streets. People are using cards instead of cash, he explains, while wearing a mask to protect himself.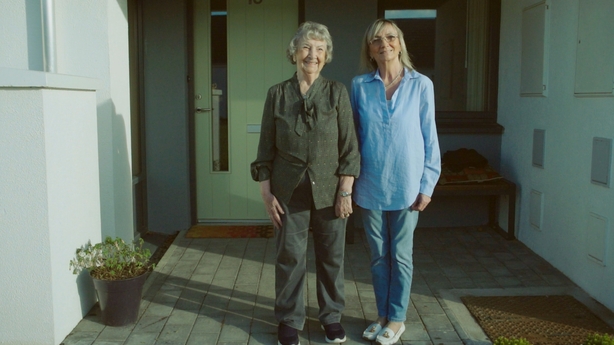 Musicians Rufus Coates and Jess Smith have emigrated to escape the high cost of living here. During our filming,Covid 19 had a sudden and deeply personal impact on their lives not long after a successful tour. They share what it is like to grieve a lost one far away from the comfort of their family and friends in Ireland.
For 90-year-old Catherine Keating and her "own special carer " daughter Deirdre Marriott, there is apprehension mixed with excitement at the prospect of downsizing from their Cork council home to a new purpose-built apartment.The capacity for councils to free up land in this way is a key aim for policymakers hoping to tackle the housing crisis. Yet funding can be a challenge, even without a pandemic.
After lockdown, the focus for both mother and daughter is firmly on the future in the safety of their new home. They hope to reschedule Catherine's 90th birthday party, cancelled in April.
"It was sad, but we're lucky to be here and perhaps in the future we'll be able to have a celebration" Catherine confides on camera, stopping just short of blessing herself – and perhaps us all - as she does so.
Home: My Year in the Housing Crisis from RTE's Factual Unit airs this Monday 14th September at 9.35pm on RTE One