Writer and performer Stephen Jones writes for Culture about his latest RTÉ Drama On One presentation, Adapting, and staying creative under lockdown - listen to Adapting above.
The last few months have been a trying time for all artists and arts workers. Personally I had four or five jobs scrapped during the first few months of lockdown. At the time it was a huge disappointment, the dreaded phone calls coming one after the other were devastating. Knowing that all of my peers were in the same boat softened the blow to some degree and I quickly realised that being a writer as well as an actor made me one of the lucky ones.
I was lucky during the lockdown as I had a big writing project to work on and with several acting jobs being postponed/cancelled I could really concentrate all of my efforts on it. The singular focus on one project for weeks on end meant that the result was far stronger than it would have been if I didn't have so much free time to dedicate to that particular project. It also provided a source of income which was/is important (obviously). Lockdown may have been a great opportunity for people to write that play or novel or opera they always wanted to but it's also nice to be able to pay some bills along with it.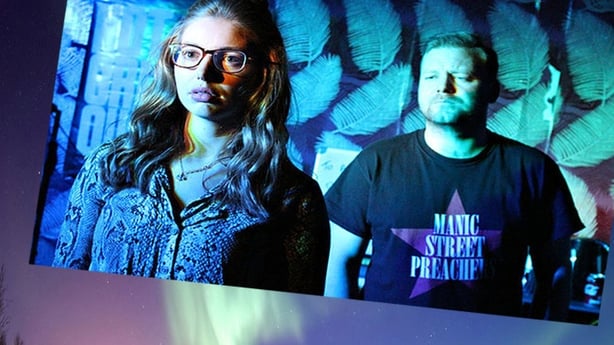 I find that artists can sometimes be pessimistic when things are going brilliantly and optimistic when their backs are against the wall. It has been inspirational to see the resilience of people in the arts in the face of their livelihoods being taken away from them. I was lucky enough to be involved in a live theatre stream four Wednesday nights in a row at the beginning of the lockdown. An initiative called The Lock Inn, run by its artistic director Ross Gaynor provided an opportunity for myself and actor Rex Ryan to perform Mark O'Rowe's modern classic Howie the Rookie for audiences online. Having just completed a tour of the play before lockdown the show was fresh and ready to go. Seeing as it is two monologues we were able to keep to social distance guidelines and the studio we used worked perfectly to keep us all safe. This project helped keep me sane during the first few weeks.
Lockdown may have been a great opportunity for people to write that play or novel or opera they always wanted to but it's also nice to be able to pay some bills along with it.
I was also delighted to receive the opportunity to write a piece for RTÉ Drama on One about the lockdown. However, it provided quite a challenge. It can be difficult enough to write a piece that has a beginning middle and end within a ten-minute time frame but as I mentioned the resilience and creativity from people in the arts during lockdown meant that a lot of great and inventive 'lockdown stories' had already been produced. There were some brilliant pieces in the Abbey Theatre's Dear Ireland series for example. I wasn't sure what I could contribute to the conversation when the global pandemic had produced such big stories, when the world was in turmoil and for some it was truly a matter of life and death.
I then thought of the movie Adaptation, for some reason it popped into my mind. I thought about hearing how we all have to 'adapt to the new normal' and so I decided to write about a fictional version of myself (or 'The Writer' in the play) struggling to figure out just what the hell to write about. It was an interesting way for me to explore some of the different bigger stories we had heard about in lockdown while also trying to make it a small scale personal story. In the play, the writer's partner is busy doing all the lockdown things, Joe Wick's classes, Zoom quizzes, online book clubs etc. Reflecting on lockdown, The Writer is able to appreciate just having someone to be locked down with in the first place.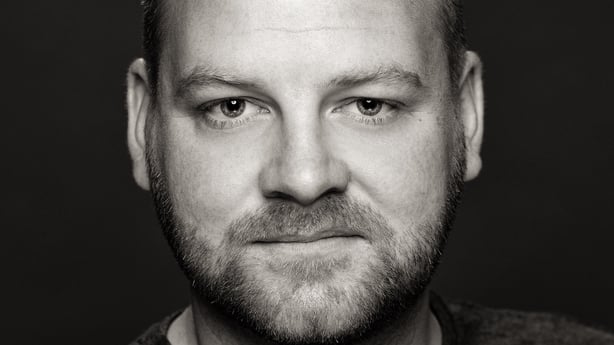 Perhaps one positive from all of this is a greater appreciation of the friends, family, partners we have in our lives. It is heart breaking for all of us to think of those people who had to spend lockdown alone. Of course, some people are alone all of the time, let alone in a pandemic. It's the human contact we have in our lives that we need to be thankful for. If we get lucky in that department, if we do have great people around us then we can sort of handle anything that's thrown at us. I've certainly learned the value of my support network over the last few months.
Thankfully myself and the other actor in Adapting, Seána Kerslake, were able to record the radio play under the direction of our frequent collaborator, director Gorretti Slavin. Hopefully the piece can be a small slice of lockdown life that listeners connect with. However, I sincerely hope it quickly becomes a nostalgic, time capsule type, period piece. Hopefully we are completely back to normal (were we ever?) soon.
As I type this I am in Spidéal filming on a project for TG4, a project that had been cancelled back in March and I'll soon be recording a radio play for BBC (again a project cancelled in March) so it's a good sign that things are slowly starting to come back.
We need your consent to load this rte-player contentWe use rte-player to manage extra content that can set cookies on your device and collect data about your activity. Please review their details and accept them to load the content.Manage Preferences
Listen: Drama On One: From Eden by Stephen Jones
Things going well, myself and Seána will be performing my two plays From Eden and Northern Lights in the Peacock Theatre in November. Both were adapted for radio and are available on the Drama on One website.
I hope that going forward we all appreciate the value that the arts brings to our lives. Working on creative things but also just being an audience member, a spectator, a reader, a listener has helped get me through the challenges of the last few months. Artists and audiences need each other and because of that fact I really believe that we'll be okay, we will be… we'll adapt.
Listen back to more from Drama On One here.