In the latest edition of Writing on One on RTÉ Radio 1, Doireann Ní Ghríofa delivers a mesmerizing 'festival event length' reading from A Ghost in The Throat - listen above.
This much-anticipated prose debut by an already lauded bi-lingual poet, has become an immediate bestseller, garnering blanket acclaim nationally and internationally for its author and publisher Tramp Press.
This is a female text, written in the twenty-first century. How late it is. How early. How much has changed. How little…' Doireann Ní Ghríofa, from A Ghost in The Throat.
The listener is also treated to a powerful and personal introduction to Ní Ghríofa's book by actress Siobhán McSweeney, an early reader of A Ghost in The Throat. McSweeney is familiar with as well as being wrapped in the geography and pull of her homeplace of Co Cork, in which A Ghost in The Throat is steeped. It is the landscape in which the women in this book separated but drawn together across centuries live out their lives. It is also the place in which so much of this book was written.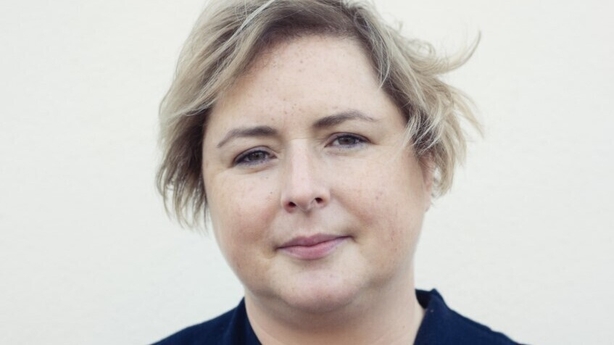 As Sweeney says about the book: 'It mixes memoir, translation, autofiction, and downright detective work to unearth the life of Eibhlín Dubh Ní Chonaill, author of the poem Caoineadh Airt Uí Laoghaire…Doireann gives herself over to the poem and its author totally and utterly. Meanwhile, the ghost of Eibhlín Dubh haunts Doireann, bleeding into her own life right now. It is a book and it is an echo. Doireann is the cave through which the sounds bounce…'
A Ghost in The Throat is published by Tramp Press. For other editions in this Writing on One series, go here.