Ian Maleney is the latest author to read on Writing on One, the weekend series broadcasting on Saturdays at 7pm on RTÉ Radio 1. The programme offers the listener the opportunity to savour a 'festival style and length' introduction by one writer of another writer who then goes on to read from their work - listen above.
Maleney's book is a quiet mediation on how ordinary life unfolds and passes, on our relation to place and family and our sense of belonging. At its heart is Maleney's growing awareness of his binding love for his grandfather John Joe, who has Alzheimer's disease, and the solid roots both his grandparents have gifted their family.
Writer Selina Guinness introduces Ian Maleney in the programme. Her book The Crocodile at the Door is part memoir, part biography - the story of a house, a sheep farm in the Dublin mountains and a family garnered her deserved notice and praise on its publication. She is a fitting match to introduce Maleney, whose book is set around another farm, and another family, this time by the bogs of the midlands of County Offaly.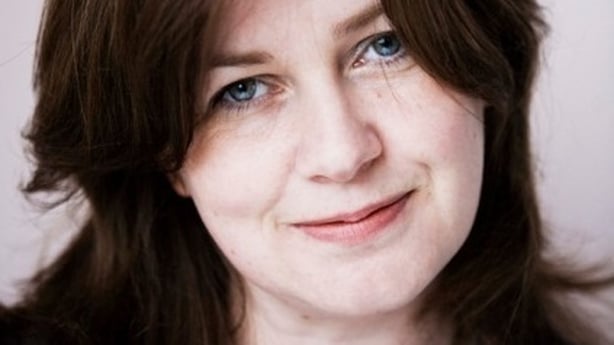 As Guinness tells us in her introduction: 'The small family farm where the writer, Ian Maleney, grew up, opens onto the Offaly bogs. His grandparents helped rear him across the yard in a house sustained by whatever bonus payments his grandfather, John Joe, could earn each summer, harvesting peat for Bord na Móna. In this fine collection of essays, Minor Monuments, the figure of John Joe looms large. He suffers from Alzheimer's disease and his mind runs away on its own wild-track, back towards the Shannon. Boora lies about twelve miles distant from where he actually worked with a team of local men, but nonetheless the name sticks with him. Boora's stripped bog has since become the Boora Parklands, flooded to provide a haven for wildlife, and attractive lakes where anglers fish.
"I somehow became caught up in my grandfather the way one gets caught in rain'' - Ian Maleney, Minor Monuments
It is here that Maleney finds himself considering how best to write about this place, and his family, who exist on 'the edge of disappearance' as he put it. Having decided early on that the tight confines of the family farm would stifle a writing career, he is drawn back from Dublin by John Joe's illness, and finds in his grandparents' yard and kitchen, a productive kind of quiet. The problem Minor Monuments confront is how to reacquaint his skills with the demands of his home environment. Maleney considers what it means to move from actively participating on the farm as a child, to bearing witness as an adult, to the disintegration of John Joe's mind. These audio-recordings provide a kind of scratch-track for the essays.
With typical insight, he describes silence as always anticipating the interruption of a voice, and these essays amount to a distillation of thoughts and perceptions that reach towards 'an ethics of sound' as Maleney puts it. As he beautifully observes: "I somehow became caught up in my grandfather the way one gets caught in rain."
Minor Monuments explores an enduring dilemma with great sensitivity and intellect: how to close the breach opened by book-learning between the kind of working life that his grandfather led, and the opportunities Dublin urbane culture affords him as a writer.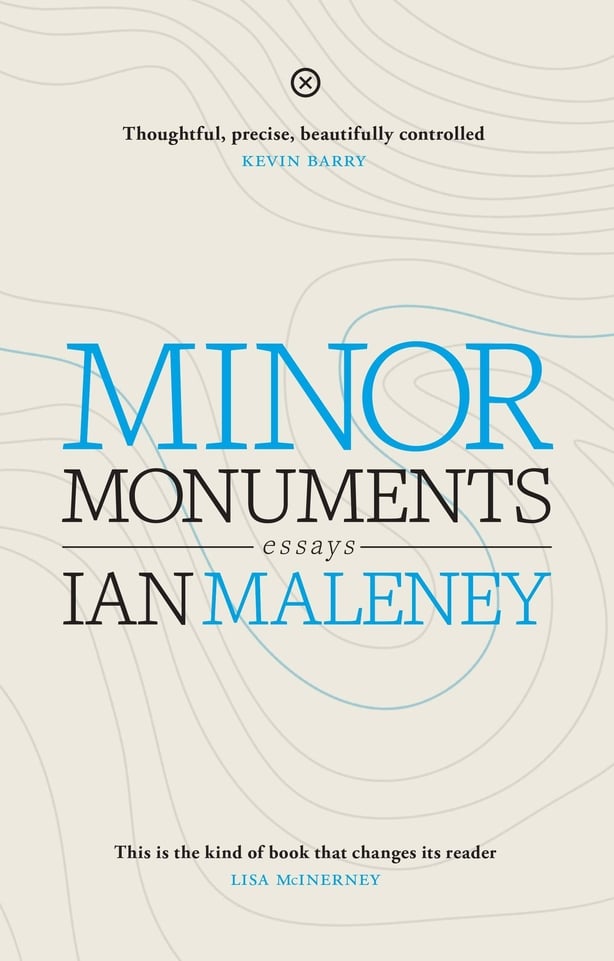 Maleney is not the first to wonder how best to attune himself to the exact timbre of the home-place after leaving it to learn how to play his instrument elsewhere. A similar concern preoccupied the great Seamus Heaney: but crucially, the boglands Maleney and of Heaney differ. The peat in Heaney's poems is treacherously deep and yields astonishing secrets; but the essays in Minor Monuments describe a cutaway expanse traversed by lives that are soon forgotten. Maleney writes: "The mystery of the bog, and its attraction, lies in the way it both remembers and rejects the paths we make. The constant tension between preservation and obliteration – is what defines the experience of the bog.'
For more on Ian Maleney and Minor Monuments, go here. For more on Selina Guinness, go here.
The next edition of Writing on One, to broadcast on Saturday 5 September 2020 at 7 pm on RTÉ Radio 1, features actor and writer Siobhán McSweeney introduce Doireann Ní Ghríofa reading from her recently published and already hugely-praised and best-selling book A Ghost in The Throat, published by Tramp Press. Look out for more from Writing on One here.