It was a week of drama the arts world hadn't rehearsed.
Artists and performers were the among first to shut their doors - and lose their jobs - when the initial Coronavirus restrictions were imposed but in recent weeks, some had begun a tentative reemergence into the world. Socially distanced theatre shows, the reopening of gallery spaces – the shoots were tiny, but they were green.
And then came news of further restrictions. Like the rest of the country, artists tuned into Tuesday's press conference to hear details of what was in store for their sector but heard very little as the focus was put on other areas including sport and cafes/ restaurants. Some feared that their shows would have to be postponed when it was announced that indoor gatherings were to be reduced to six people but that issue was clarified by the Department of the Arts the following afternoon when it announced that organisations like galleries, cinemas and theatres were 'controlled environments' where social distancing could be maintained and could host events with 50 people inside and 200 in the open.
Update "Every moment that arts and events professionals spend devising, organising, managing, testing, and revising these events takes a heavy toll – financially, physically and mentally. The 'on again, off again' situation is unsustainable." #SaveTheArts https://t.co/ZZxilk4gY8

— National Campaign for the Arts - Ireland (@Campaign4Arts) August 21, 2020
That clarification however didn't last long. Health Minister Stephen Donnelly said in an interview that all indoor events were to be limited to six attendees and his department subsequently issued a statement saying that although cinemas and galleries could operate with 50 socially distanced people, theatres could not. Many groups didn't hear about that last development until the RTE 9 pm news and Irish arts Twitter alternated between disbelief and fury at what appeared to be a sudden and unexplained change.
Angela Dorgan of the National Campaign for the Arts described the rapidly changing situation as 'worse than lockdown' and artists across the country expressed the fear that their voices were not being heard.
We need your consent to load this rte-player contentWe use rte-player to manage extra content that can set cookies on your device and collect data about your activity. Please review their details and accept them to load the content.Manage Preferences
Listen: Angela Dorgan, National Campaign for the Arts (NCA), gives her reaction to advice issued by the Departments of Arts on Morning Ireland
After a night most people in the business spent on WhatsApp, Thursday brought with it yet another statement, this time from a third government source. The Department of the Taoiseach said that yes,  theatres were considered part of the 'controlled environments' that could host 50 socially distanced people inside. That news came as a huge relief to many, including venues who were due to host shows this weekend, but questions remained. 
Under the new regulations, outdoor performances are now limited to 15 people which means that while 50 people can watch a play inside, that same production, staged outside in the fresh air can only be seen by a fraction of that number. According to the National Campaign for the Arts, organisations like the Abbey Theatre and the Dublin Theatre Festival, which had put an emphasis on outdoor performances to comply with the previous allowance of 200 spectators will now have to either cancel those shows or move them inside again at no small cost.
We now need to bring clarity&logic to outdoor performances.A number of major events,not just @AbbeyTheatre will be jeopardised by a limit of 15 being applied.Again, please talk to us.We have the expertise required to ensure work for artists and preserve a tranche of major events. https://t.co/xJkQsDNFwV

— Neil Murray (@Neil_Murray57) August 20, 2020
The NCFA also questioned why music venues, who introduce adequate social distancing measures and other public health precautions can't be allowed to open on the same basis as theatres. The group said if artists are being asked to stop working for the sake of society then they will do that, but it called for the continuation and extension of wage subsidy schemes and other supports to assist the sector along what is looking like a very long road back to health.
Meanwhile, the Arts Council paid tribute to what it described as the 'in-depth professionalism of the arts sector' which it said is well equipped to restore public confidence in attending live events in a safe, responsible and enjoyable environment. 
Under the new regulations, outdoor performances are now limited to 15 people which means that while 50 people can watch a play inside, that same production, staged outside in the fresh air can only be seen by a fraction of that number.
If there is one thing Ireland has learned this year, it is that Covid 19 is not predictable. The economy, the education system, even the health system itself have all suffered because of the restrictions imposed to stop the spread of the virus.  And despite the discussion about crowd sizes and what constitutes a gathering, the public health message coming from the National Public Health Emergency team this week is actually a simple one, members of the public are being asked to limit the number of people they come into contact with, to reduce the chance of spreading this disease.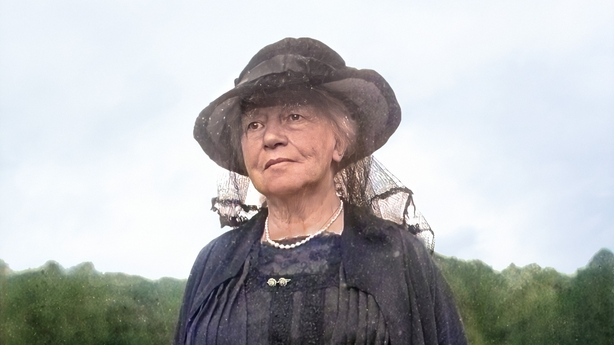 It's not, as Dr Ronan Glynn pointed out, about targeting one group or another. It's simply a case of stopping people from congregating in large groups and trying to prevent the virus from moving through the wider community. Artists are also members of the public and they must and do understand that they have to be flexible, to work within public health guidelines and be prepared to change their plans at the last minute if, as happened this week, those guidelines change. 
But as I write this on Friday afternoon the fallout from Golf Gate continues and people across the country are expressing their anger  at what they see as one group of people having a large get together while others stick tightly to the rules. Meanwhile, artists are counting heads and wondering if their planned shows can or should go ahead at all. At the end of this long and often confusing week they are appealing for information, and an assurance from the government that if decisions are taken about their sector, then they are informed, reasonable and fair. 
The NCFA tweeted this morning that they have now had a positive and productive conversation  with the new arts minister, and are hoping to meet her Department and the Department of Health this coming week to discuss arts and events.