Doireann Ní Ghríofa writes both prose and poetry, in both Irish and English.
Her new book A Ghost in the Throat (published by Tramp Press) finds the 18th-century poet Eibhlín Dubh Ní Chonaill haunting the life of a contemporary young mother, prompting her to turn detective. Described as a book of echoes, it transcends genre, embracing elements of autofiction, essay, scholarship, sleuthing, and literary translation.
Listen: Doireann Ni Ghriofa talks to RTÉ Arena about A Ghost in the Throat
We asked Doireann for her choice cultural picks...
FILM
I love The Meyerowitz Stories and tend to watch it over and over again on Netflix. It makes me laugh, yes, but it's also astute on the strange clockwork cogs of rivalry and envy, on artistic success, shame and failure, and the weird ways in which families (mal)function. Plus Adam Sandler features in one of his best roles, as a musician who chooses to devote his life to raising his child rather than on his own artistic promise, saying: "It was like walking barefoot through broken glass to get a milkshake. I loved the milkshake, but, you know, my feet were bleeding."
MUSIC
During lockdown I was drawn to revisit old favourites a lot. The Pixies have been going round and round again in my headphones, again and again and again. Bossanova is the album currently on loop. I don't know why this repetitiveness is so comforting, but it is.
BOOKS
I often find myself drawn to books that feel haunted in some way. In Montenotte by artist Dorothy Cross, artworks are juxtaposed with vintage snapshots of the home she grew up in, inviting the reader to deduce deeper connections and lines of narrative for themselves, between art and the quotidian, between past and present. It's a rare jewel: a book that gleams in the absence of a text.
During lockdown I missed the library so much, especially the inter-library loan system. I've been on a bit of a Janet Malcolm jag since they reopened – her 41 False Starts is on my bedside table now, having travelled to me all the way from a library in Wexford, and I'm eager to get into it.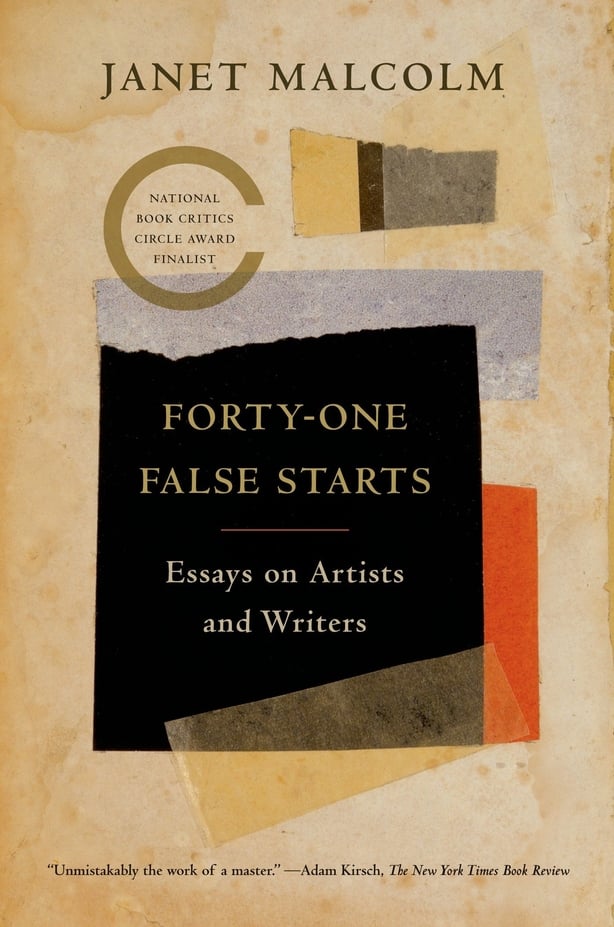 In terms of new books, Skein Press are due to publish Why the Moon Travels by Oein DeBharduin soon. The description sounds wonderful: a lyrical collection of mincéir folktales with accompanying art by Leanne McDonagh. I'm also really looking forward to After the Silence, the new book by wonder-woman Louise O'Neill. I'm always so gripped by her books, and this one (Mystery! Murder! Island! Whodunit!) sounds right up my street.
Play Earlier today, I saw a new Dead Centre play advertised as follows: "Be the best audience member you can be by uploading yourself into the crowd for this exploration of technology, the race to defeat death, and the limits of live performance." Hmm, I thought, now that sounds weird. The fact that it draws on Mark O'Connell's amazing book To Be a Machine has me doubly intrigued. Next on my to-do list: sort myself out with a ticket – they're bound to sell fast.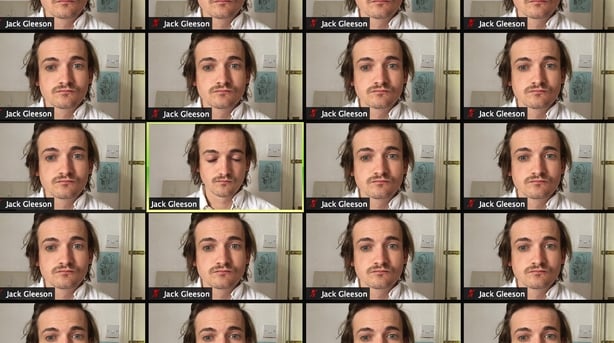 TV
Ah, I love the telly. There's little I enjoy more of an evening than to plonk myself down by my husband's side with a glass of wine and get stuck in. I've a soft spot for shows adapted from books. Recently we watched the compelling I Know This Much is True, but my favourite in this genre has to be Olive Kitteridge, drawing on Elizabeth Strout's novel. Frances McDormand is extraordinary. I watched it again during lockdown and her performance is every bit as good as I remembered: biting, cantankerous and so moving.
GIG
There's no-one, no-one, like Lisa O'Neill. Earlier this year, I fell very hard for her version of Come Back Paddy Reilly to Ballyjamesduff. During lockdown, she performed an otherworldly gig from an empty National Concert Hall that had me completely captivated, with goosebumps the whole way through. Her voice enchants me. I can't wait to see what she'll do next.
ART
There are so many extraordinary visual artists at work at the moment; two of my own favourites are Salvatore of Lucan and Vera Klute.
Throughout lockdown, when the doors of the Crawford Gallery were locked tight, I thought of those darkened rooms every evening as I fell asleep. In my mind, I walked the stairs through the gloom, lingering a while in front of Ruth Ripley, Victoria Russell's portrait of Fiona Shaw, Sean Keating's The Men of the South or Dragana Jurišić's extraordinary portrait of Paula Meehan, but eventually, I always imagined pausing at the same spot, agog. Even half-asleep, Salvatore of Lucan's Lucy with 3 Hands and me holding onto her Leg would always stop me in my tracks. There's something eerie, something almost disarticulated, in how he communicates light. Looking at it, I feel dizzy.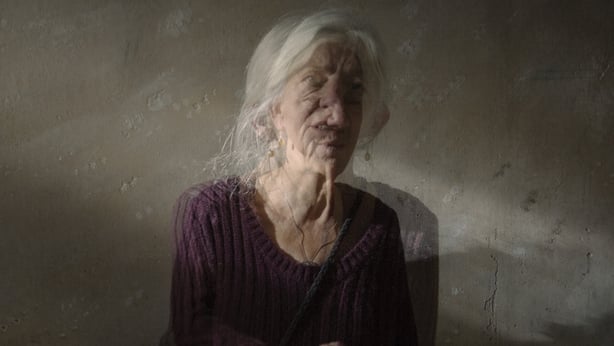 Throughout her life in art, Vera Klute has hopscotched from medium to medium, seeming almost amphibious in how nimbly she leaps between sculptural work to video to painting and onwards. I know all too well the hours of labour required to teach oneself a new artistic language, and as such, I admire that trait when I see it in another. Klute was due to exhibit her latest works in the Molesworth Gallery in September. I hope with all my heart that it will go ahead safely, and that I will somehow be able to find a way to see it.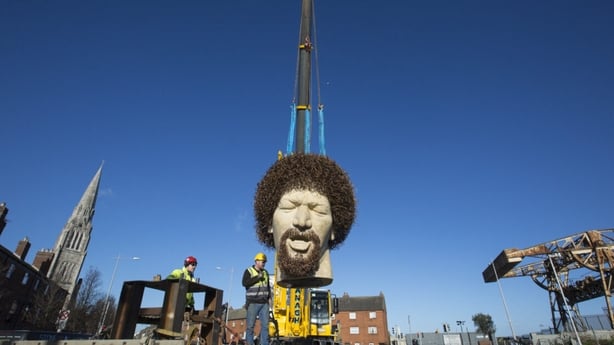 PODCAST
Is aoibhinn liom an podchraoladh Beo ar Éigean, agus an réimse leathan ábhair éagsúla a bhíonn idir lámha ann. Is minic go mbím sna trithí ag gáire le Siún Ní Dhuinn, Sinéad Ní Uallacháin agus Áine Ní Bhreisleáin: 10/10 uaimse.
The Writer's Voice podcast from the New Yorker is another favourite. The format is simple – each episode features a different writer reading a story of their own. It must have been back in March that I first encountered Anne Enright's reading of her story Night Swim; I've often returned to it in the meantime. There's something intimate about having a writer read their work to you – it's an experience we often miss out on as adults, the human need to be told a good story.
Lastly, I would listen to absolutely anything by Sophie White: I adore her, she's endlessly witty and sweet and charming. I'm currently catching up on old episodes of Mother of Pod, with her hilarious partner in crime, Jen O'Dwyer. It is brilliant.
TECH
I'm pretty useless with tech, I'm afraid. I do like the app Forest, which rewards periods of focus by growing a little tree. Any encouragement to abandon my phone is welcome, and it's surprisingly satisfying to plant a little seedling and see the tree grow.
THE NEXT BIG THING...
I always love the thought that somewhere out there, right now, someone is writing a book that will someday make us gasp. I could name a few writers whose books I am eagerly awaiting – Megan Nolan, Roe McDermott, Kerri Ní Dochartaigh, Chiamaka Enyi-Amadi, Eimear Ryan, Darragh McCausland, Róisín Kiberd, Molly Hennigan, and I'd love to see a book of her poems by Denise Chaila – but there are so many other names we have yet to learn, and maybe that's part of the excitement. Imagine all those writers of the future: right now, they are out there, thinking and dreaming and writing new books into being. I can't wait to read them.
A Ghost in the Throat (published by Tramp Press) is out now.