The new novel from acclaimed Room author Emma Donoghue follows nurse Julia Power as she works in a maternity ward in Dublin, in 1918, at the height of the Spanish flu epidemic.
The tale begins in Dublin in 1918, so immediately we have the conflicting political views from supporters of the martyrs of 1916, and the families and friends of those who died on the battlefields of WW1.
This is relevant, as our protagonist's brother is permanently mute from shell-shock after returning from service in the trenches. The elusive and indeed real-life Kathleen Lynn (1874 –1955), Sinn Féin politician, activist and medical doctor who is shockingly unknown in modern Irish history for her work done in the foundation of Irish independence, mainly functions as a shadowy mentor type figure to our protagonist. The rumours that circulate around her serve as scandalous gossip that dog her through the hospital.
The story is well-paced and gripping, but with graphic descriptions of childbirth, so not for the queasy or squeamish, although very informative about labour and women's health that is normally glossed over or left out entirely in popular fiction.
I won't give away any spoilers, but this book is very fast-paced, and due to the high speed of different plot points, character deaths and the revealing of tragic backstories, both the romance at the end of the novel and the baby seemed gratuitous. It also seemed so sudden that it gave me whiplash.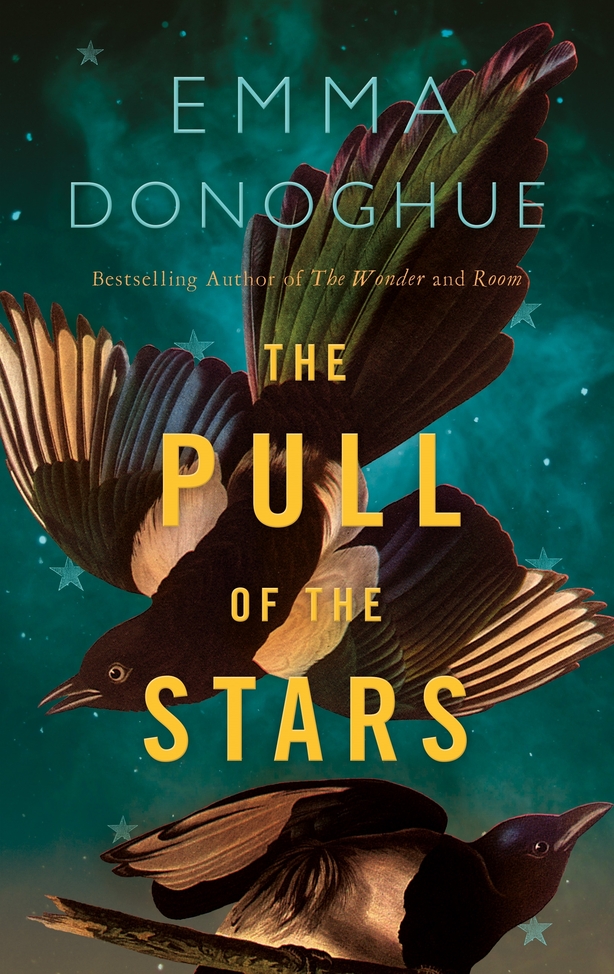 I did find this an uncomfortable read, mainly because for me, literary fiction is always an escape. The oppressive atmosphere created by the Spanish flu pandemic in the novel, and even phrases like 'contagion', 'face masks' and 'quarantine' meant I wasn't able to fully escape the anxious fear of Ireland in the grips of Covid-19.
I suppose it only highlighted how far we have come in terms of medical advancement, with hospitals no
longer run by holy orders and the improved development of medical technology. Still the general atmosphere was too similar to what we as a country have lived through in recent months for me to enjoy it fully.
In sum, however, The Pull of the Stars is a very good read, very graphic, but perhaps not at sufficient historical distance to escape the current collective air of gloom and anxiety as Covid rampages.
Ellen McGrath