'Without an audience, theatre is dead...' Playwright Jimmy Murphy writes for Culture about the challenges facing theatre in the coming months, as a result of the ongoing Covid-19 crisis.
Individually, the announcements made by 3 major Irish theatres recently would have sent ripples throughout the theatre community and perhaps a little beyond. Causing, at most, an exchange of texts and emails among friends and colleagues. But nothing more than that. It was as if we had become immune to bad news. There was no outcry, hashtag or letters to the editor, and why should there have been? After all, the shock of the Irish theatre world shutting down in March was a sobering experience. It took a while to take in and make sense of. But we did and it passed, eventually. Its after-effects becoming the new, but difficult, normal for us. A new reality had settled; Theatre, for the foreseeable future, was over.
It appears that we will be looking at well into 2021 and even longer before we see ourselves entering a theatre in large numbers again.
And so we busied ourselves dreaming up and figuring out new ways to make work as we tried to navigate the strange new world that was unfolding before us. But when an awkward, new phrase made itself known, a phrase that is now the cornerstone of much of today's conversation; Social Distancing, it brought with it the painful realisation that theatre, much more than any other cultural institution on the island, was in deep, deep trouble.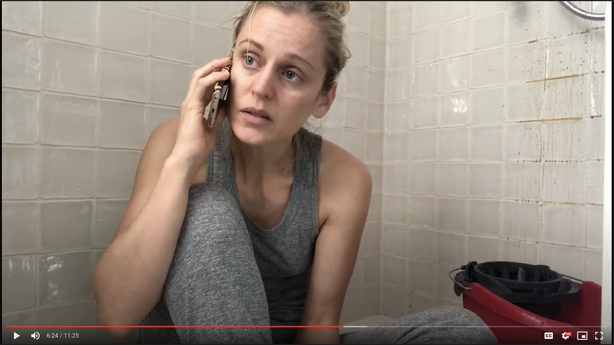 We kept our heads down. Online content was the order of the day and we busied ourselves with monologue after monologue to keep theatre audiences interested. But still, in the background, nipping at our heels, was the constant worry of where to go and what to do next with our work. After all, there's only so far you can go with online content before it becomes repetitious, and it wasn't long before its sell-by date had passed. Still, there was the hope, that everything would work out fine, the foundations were concrete, we were still on solid ground, for now.
But those three announcements last week; that Cork's Everyman will not be in a position to produces its annual panto this year, the Abbey board suddenly announcing that it was beginning the process of seeking new directors, followed days later by The Gate's sobering statement that it will remain closed until 2021, are more telling when put together. For with them now brings the end of act one of the great Covid drama. Now an even bleaker, terrifying, act two awaits us. The once solid ground beneath our feet is now showing its first cracks. And cracks in the foundation, if left unattended, can bring everything toppling down.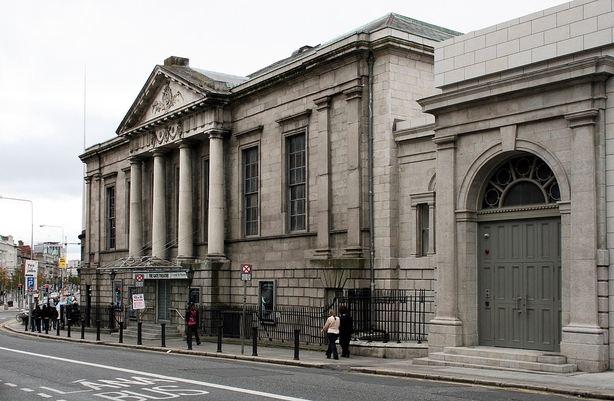 But buildings aside, without an audience theatre is dead. And as Ireland is, shamelessly, one of the worst European nations to fund the arts, ticket sales, programmes, even drinks at the interval, are vital in keeping the lights on and the doors open. And while the 25 million Euro promised to the Arts Council brings with it some comfort, that will only go so far. For what of 2021 and beyond?
What we have we must hold, no matter what the cost.
As we begin to part ways with summer it's a lot clearer now than it was back in March that our theatres will remain closed as long and social distancing is with us, and as long as there's no vaccine it appears that we will be looking at well into 2021 and even longer before we see ourselves entering a theatre in large numbers again.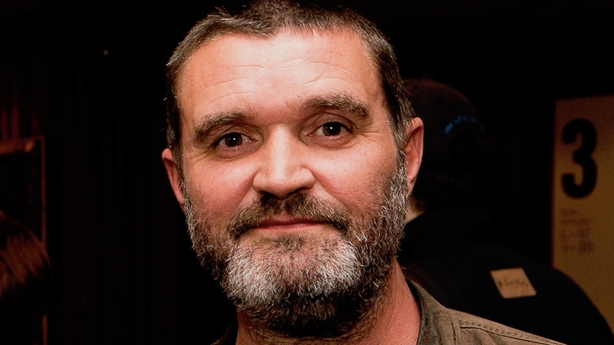 It's easy to take theatre for granted. Just like the St Patrick's Day parade, we expect it to always be there, but then suddenly it's not and we find ourselves all dressed up with nowhere to go. And if there were any lessons learned after we lost The Eblana, Andrew's Lane, The Focus, and more recently Theatre Upstairs, Dublin, in particular, can't afford to lose any more theatres. What we have we must hold, no matter what the cost. As an economy, we will find ourselves poorer after the final bill for Covid is delivered. But if we ensure that our theatres are in a position to reopen their doors as vibrant and as creative as when they closed, the richer, as a society, we'll be for it.
Jimmy Murphy's plays for the Abbey include Brothers of the Brush, A Picture of Paradise, The Muesli Belt and Of This Brave Time. Other works include The Kings of the Kilburn High Road, The Hen Night Epiphany and The Seamster's Daughter. He is a member of Aosdána, a former writer in residence at NUI, Maynooth, and a member of the Abbey Theatre's honorary Advisory Council.