To mark the 250th anniversary of the birth of Beethoven, Paul Herriott presents a concert featuring the Degani Piano Trio's recording of Words and Music, Beethoven's Piano Trio Op.1 No.1 in E flat major and excerpts of Beethoven Letters read by Barry McGovern.
To whet your appetite, the trio's Rachel Quinn has produced a special 37-minute video featuring portraits of Beethoven, archival letters from the National Austrian Library, autograph facsimiles, prints, and shot of Barry McGovern performing from the NCH chamber music concerts in the Kevin Barry Room.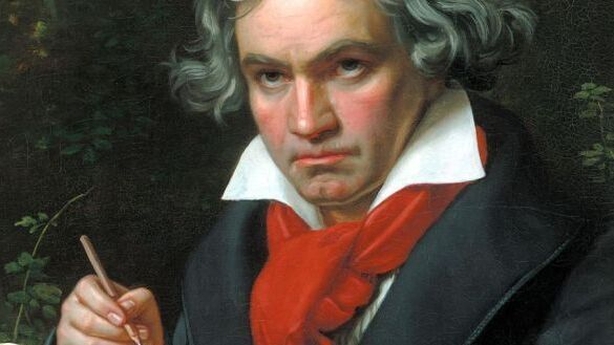 The sound recording for the video was prepared by Adrian Harte, photography by Orla Murray and the videographer/editor was Alison Mac Donnell White.
The Degani Trio present Words and Music with Barry McGovern, RTÉ Lyric fm, Friday, August 7 at 730pm