Documentary maker Alan Bradley writes for RTÉ Culture about the making of his first feature length piece - a profile on legendary football manager Seán Boylan, which you can view here on the RTÉ Player
You may think that the director of a documentary on former Meath football manager Seán Boylan would be a GAA fanatic. This couldn't be further from the truth! Although I was brought up in a GAA family, my career on the playing pitch ended at age of 10 due to an extreme lack of talent, but for me, the story of the life and times of Seán Boylan transcends the GAA.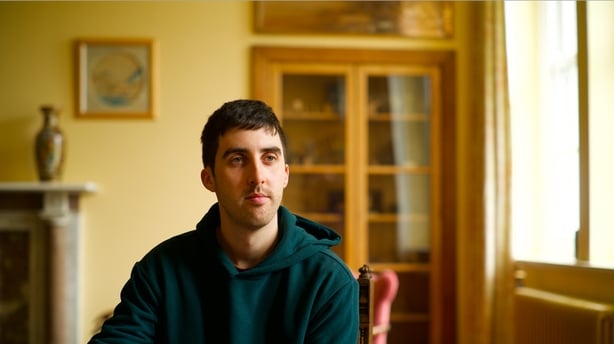 As a documentary maker, I was drawn to his story and to the man himself.
Growing up in Cavan, with a father from the Royal county, I had heard of Seán my whole life. I heard about how a great leader had brought a county to glory. I remember well the jubilations after the All-Ireland wins of '96 and '99. Over the years I learnt more of Seán, his herbal remedies, his family's rich history and observed from a distance the reverence he is held in.
I was fascinated to delve deeper into his character.
Spending almost two years making this film, I gained a deeper perspective on Seán, he is a multifaceted character with many strings to his bow. Football and sport aren't his only passions in life. He is a music lover, a passionate herbalist and at heart a spiritual man.
I came to discover that Seán has an almost guru-like quality. Boylan's impact on people from all walks of life is long lasting and meaningful. His friend, musician Brush Shiels, moved to Seán's home town Dunboyne to be close to him and learn from him. Former Meath legend Colm O'Rourke explained to me how the players had blind faith in Boylan to lead them to success.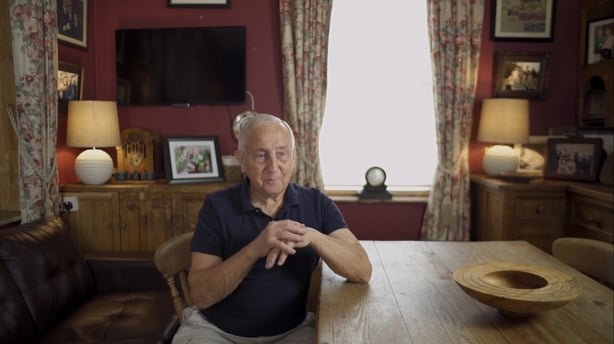 I found if I was chatting about Seán and the documentary over the two years, people would tell me of the kindness or guidance Seán had given them in a time of need. The awe and admiration for Seán I encountered was incredible. It made me curious as to what it was about Seán that inspired such belief, how did he have such a far-reaching impact?
Another of Seán's former players, Liam Hayes, describes Boylan as having magic dust and that's probably the best way of summing up what I found in Seán. For me, the magic dust Hayes speaks of is Seán's ability to connect instantly and deeply with people. He has a unique ability to make people feel seen and inspire true self-confidence within them.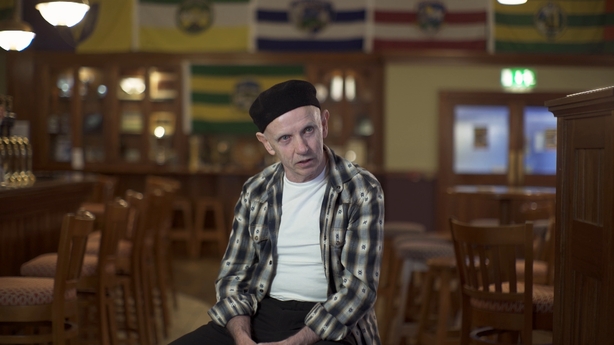 Working with Seán for me has been life-changing. Myself and my editor have a whole folder of files collated during our editing process titled 'Seán's Life Lessons'. It's filled with nuggets of wisdom Seán has shared on life and how he sees the world.
One example that jumps out as poignant for me was whilst filming Seán told me a story from his childhood, a life lesson he had learned which culminated in him understanding that 'you might not be the best at something, you might not know how to do it yet, but go for it. You have the opportunity, give it your best shot and work hard at it. Trust yourself!'
It allowed him to take the job as Meath manager when he felt out of his depth at the time. It's a sentiment that really resonated with me. It allowed me to become more creatively free and make bolder choices in my work. As both an actor and documentary filmmaker I find myself constantly in the line of being judged and assessed, with auditions, screen tests, TV network pitches.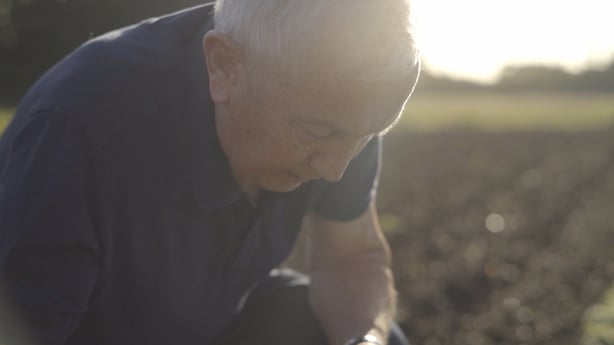 This is all part and parcel of the job but at times can leave you unsure and intimidated. In one simple story Seán removed that weight from my shoulders. I realised I don't have to be the best, or an expert straight away, rather I can learn and grow, give it my best shot and that's okay. This may sound simple but Seán has a way of really communicating that message.
Although the documentary may have a GAA theme in fact at the heart of it is the story of a unique and special man who has had a large and far reaching impact on many people's lives across the island of Ireland. There's something to be found in Seán Boylan's words of wisdom for everybody in our fast paced, ever-changing, and often challenging world.
Watch Seán on the RTÉ Player here