Gary Moran of RTÉ Sport writes for Culture on RTÉ about his new documentary on Ireland's forgotten Olympic hero Shane Healy 
My first assignment for RTÉ was as a freelance reporter covering a Republic of Ireland versus Croatia soccer match in June, 1996. I had studied computer science and worked in that area for several years but was attempting to change career. I had been moonlighting with local radio stations for a couple of years (thank you Anna Livia, East Coast Radio, FM104) but RTÉ was as big as it got in Ireland and I was desperate not to mess up.
My recollection is that we (I am still with RTÉalmost quarter of a century later) had full match commentary on 567 Medium Wave and that I was doing the occasional soccer updates for Sunday Sport on FM, which was primarily covering the GAA Championships.
There was a break in the GAA and I was called in for an update. Sod's Law kicked in and as I glanced at my notes the ball was sent into the Croatian penalty area. Someone from Ireland put it in the net and as I started the sentence "And the honour of scoring the first goal of the Mick McCarthy era..." I simply didn't know how I was going to finish it. "...falls to … Keith O'Neill".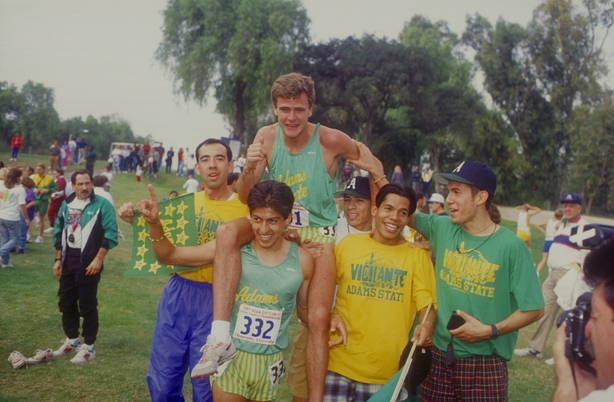 In the nick of time, as he was congratulated by the rest of the Irish players, I saw O'Neill's mop of black hair and went with my instinct that he had been the one to score. He wasn't the best known of the Irish players at the time but I was always a sports nerd and thankfully, luckily really, it was indeed O'Neill who had scored. Otherwise I might have had the shortest RTÉ career ever. About 20 seconds!
Another Irish sportsman made an impression on me that summer but I knew very little about him and that shocked me because he was a runner and I had always followed athletics. He is the subject of this week's Documentary on One, my first Doc on One, Shane Healy - Back on Track.
Listening to last week's documentary, Green and Gold, I heard the archive footage of Mary Peters winning the pentathlon gold medal at the Munich Olympics. Without prompting, without really having to think, I remembered the name of the athlete whom she pipped for the gold medal, Heidi Rosendahl. That is nerdish. I was only six years old when it happened. I remember watching Eamonn Coghlan finishing fourth in the Olympics in 1976 and 1980 and winning the World Championship in 1983 - I watched that in the tented village on the final day of the Irish Open golf tournament at Royal Dublin. Coghlan is an important part of the Shane Healy story.
So how come, in the summer of 1996, I knew that Keith O'Neill had a mop of black hair but I knew so little about a man who a couple of months later was going to compete for Ireland at the Atlanta Olympics and run in one of the marquee races, the 1,500 metres, in the marquee sport.
That's what made an impression on me. The fact that I didn't know. Ireland had a rich tradition in the mile going back to Ronnie Delaney, who won the 1,500 metres gold in the 1956 Olympics in Melbourne, which is still the last time any Irish person won a gold in athletics. Coghlan, Marcus O'Sullivan, Ray Flynn and Frank O'Mara were amongst the top middle-distance racers in the world. They were all well known in Ireland but who was this 27-year old mystery man, Shane Healy?
Well part of the reason that general Irish sports fans knew so little about him was that he had never run in Ireland in his youth. He was from a broken home and was placed in care homes including Goldenbridge Orphanage. He left formal schooling aged 13 and dossed around for most of his teens before leaving the country with no great plan other than to see the world and live on his wits. If that meant hitch-hiking for thousands of miles or sleeping rough, then so be it.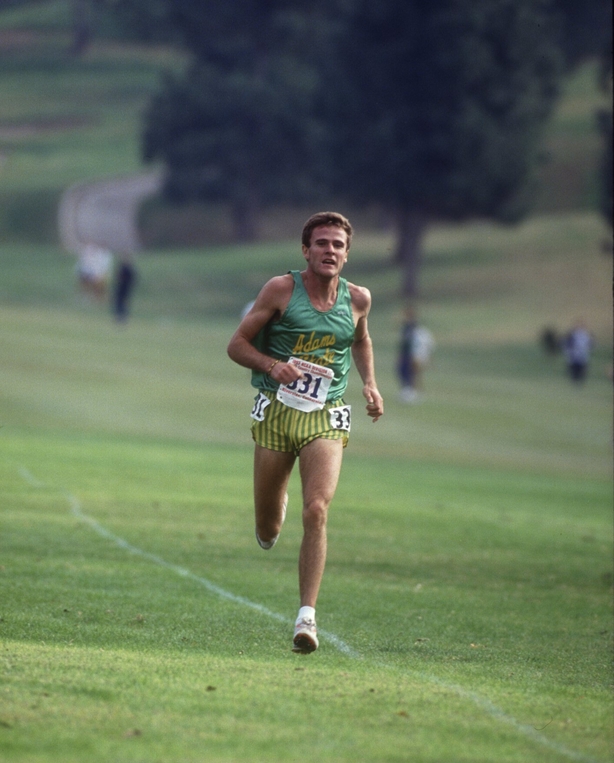 He had never set foot on an athletics track, and likely couldn't tell an Eamonn Coghlan from a Keith O'Neill, until an unlikely set of circumstances led to him running a mile in front of a coach at a small college in California in 1990. That run changed the course of Shane's life. Six years later he was competing in the Atlanta Olympics.
As those Olympics approached, there were several feature articles and media interviews with Shane that stuck in my mind but he had drifted out of the sport within a couple of years and that seemed to be that.
In spring of 2016, twenty years after Atlanta and a few months out from the Rio Olympics, I had the idea of revisiting the whole Shane Healy story for the Documnetary on One. I sent feelers out to Shane to see if he would be interested and the word back was positive but I spoke with the Doc on One team and the huge effort that goes into each and every episode was made clear to me. I realised that I simply didn't have the time to do it properly and that meant that I wasn't going to do it at all.
Well that proved to be fortuitous. Shane, aged 47, was in something of a midlife crisis when he was watching the athletics from Rio on TV. By his own admission he was overweight, unfit and a bit depressed. When he saw the lack of Irish middle-distance runners who had qualified for Rio he was dismayed. "I need a goal," he said to himself. "I'm going to get fit and I'm going to break the over-50's world records."
In a remarkable reawakening of his athletic talent, that is exactly what he has done and continues to do. Those successes have provided another exciting chapter to his remarkable life. We finally sat down last November and I recorded almost three hours with Shane as he told the story of his remarkable life.
We met several more times since and other interviewees for the Shane Healy - Back on Track include international athletes Eamonn Coghlan, David Matthews and Daniel Caulfield, Frank Greally, who founded Irish Runner magazine and helped Shane in numerous ways as well as members of his training group, the Dublin Track Club.
As I was on the day when Keith O'Neill scored that goal, I was nervous about making my first Documentary on One after so long in RTE. Working through the process was an eye-opener. It is so different to how the Radio Sport team go through our regular sports shows and bulletins from day to day and week to week.
Truthfully, I respect the Documentary on One brand more than ever. All of the interviewees gave so generously of their time and I am especially grateful to Tim Desmond of the Doc on One team who contributed hugely to an end product that I hope you will enjoy and that does justice to the truly remarkable story of one of Ireland's more unlikely Olympians.
Documentary on One: Shane Healy Back on Track, Saturday August 1st at 1,00pm, repeated Sunday 2nd at 7.00pm on RTÉ Radio 1.
Available as a podcast from Friday 31st July.