Presenter Manchán Magan writes for RTÉ Culture about The Almanac of Ireland, a new series on culture and heritage for RTÉ Radio Radio 1 Extra and podcast
What was the role of the professional farter in early Gaelic society? How can oak trees act as oracles of arcane information?
There are so many facets of Irish heritage that rarely, if ever, get explored and celebrated. What about the science behind some of our old medical charms and cures? Or, the mystery of whether Cú Chulainn may actually have been an interstellar comet? What exactly is the neurological effect of staring at an artwork? How easy is it to go amethyst hunting in Achill?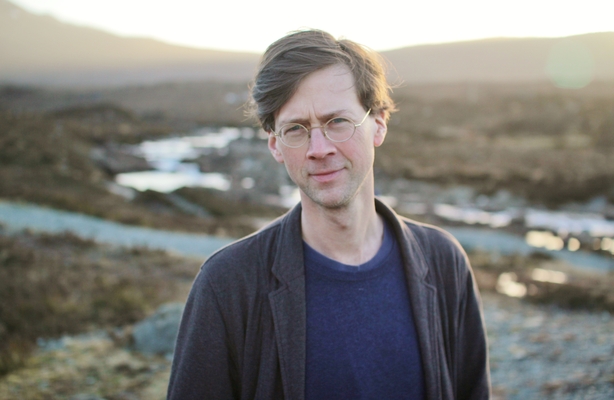 These are just some of the questions that the radio producer, Colette Kinsella, and I have spent the last year travelling around Ireland hoping to answer. We've rowed out to islands, tunnelled underground and smashed up our undercarriage on dirt roads while chasing down as many unusual nuggets of Irish heritage as we could muster for a new RTÉ Radio series called, The Almanac of Ireland.
Each episode explores a different facet of Irish culture and heritage; investigating the quirks, conundrums and wonders of this country, such as, how come the Irish were able to make a cheese hard enough to kill the semi-divine leader of Connaught, Queen Maeve? What's it like to spend hours alone in an ancient cave of transformation that Gaelic warriors endured periods of isolation to prove their manhood? How long does it take for an urban pond to become a multi-dimensional wonderland? How does one go about rediscovering a Bronze Age trackway in the middle of an industrial bog that doesn't have legal access?
The Almanac of Ireland aims to answer these and many more questions, while inspiring us all to get out and explore this island of ours more thoroughly. Our hope is that we leave you more curious about the wonders of life that surround us: the remnants of past cultures, the secrets behind the fragrance of wild garlic, the life-patterns of coastal curlews, and the hidden wonders that are secreted in remote landscapes just waiting to be discovered.
From Wednesday July 29 at 10.30pm on RTÉ Radio 1
From Sunday August 2 at 10.30am on RTÉ Radio 1 Extra
And wherever you get your podcasts