Culture Night 2020 has launched its National Programme with free online and physical events taking place on Friday, September 18th.
Full programme available here.
Culture Night/Oíche Chultúir 2020 revealed its National Programme in Dublin with the unveiling of Culture Night Trailblazers, a group of artists and performers that showcases the scale and diversity of culture in Ireland.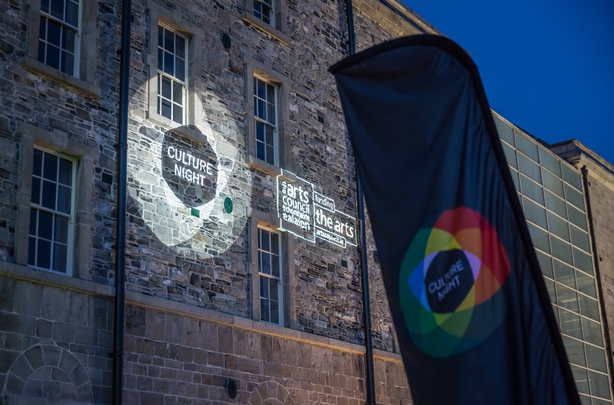 This year, Culture Night Trailblazers have been chosen from around Ireland and abroad, across numerous disciplines, including music, dance, theatre, Gaeilge and literature, to champion the spectrum of Ireland's artistic offering.
Comedian, author and podcaster Maeve Higgins is the Inaugural International Culture Night Trailblazer for 2020, representing the voice of Ireland's cultural diaspora.
The Culture Night Trailblazers this year include:
Fehdah (Emma Garnett) - musician and producer
Michael Gallen - composer and performer
The Gardiner Brothers – World champion Irish dancers and Riverdance members
Úna-Minh Kavanagh - Gaeilgeoir and author
Mark Smith - performer and theatre maker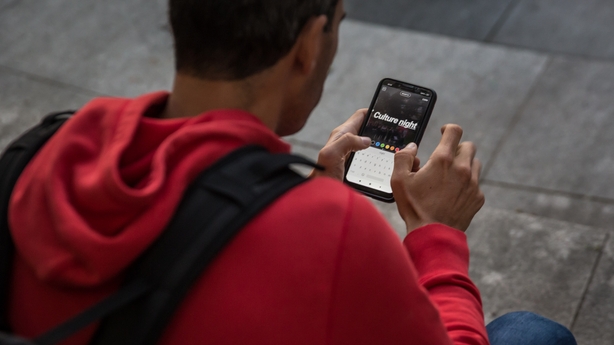 In response to the unprecedented challenges of the moment, this year Culture Night will share a hybrid programme of digital and physical events, continuing to champion the Culture Night legacy as a night of shared cultural experiences- making culture free and accessible to all. Audiences of all ages both here and abroad, can seek out culture online, or in their locality.
The Arts Council is the primary funder for Culture Night for the first time ever this year, driving the event's focus on equity for artists and increasing visibility of Ireland's diverse cultural landscape.
Newly-appointed Director of The Arts Council, Maureen Kennelly said: "While this year presents new challenges for the cultural sector, we see Culture Night as a fantastic opportunity for artists, arts organisations and audiences to connect, online and offline, and to celebrate the value that the arts brings to our lives.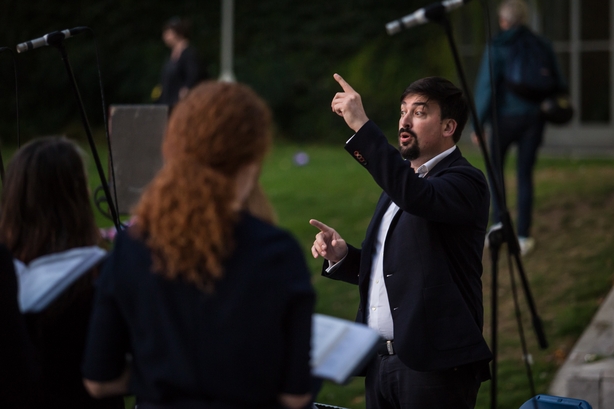 "The Arts Council's Paying The Artist and 'Equality, Human Rights and Diversity policies are key considerations in the planning for this year's event, and we envisage that Culture Night will be part of our path to return to creativity and culture in new, inclusive and exciting ways."
This year Culture Night invites audiences to come together apart, as we open a window into Ireland's shared cultural experience. The programme for Culture Night 2020 is available online today on www.culturenight.ie
Culture Night will take place in the following counties and cities on Friday September 18th
An Ghaeltacht / Antrim / Armagh / Berlin / Carlow / Cavan / Clare / Cork City / Cork County / Derry / Donegal / Down / Dublin / Dún Laoghaire-Rathdown / Fingal County / Galway City / Galway County / Kerry / Kildare / Kilkenny / Laois / Leitrim / Limerick / London /Longford / Louth / Mayo / Meath / Monaghan / New York / Offaly / Paris / Roscommon / Sligo / South Dublin City / Tipperary / Tyrone / Waterford / Westmeath / Wexford / Wicklow
As per government guidelines on COVID19 social distancing measures will be adhered for physical happenings and performances.
Please note due to COVID19 measures in place booking for online and offline events may be a requirement.
Venues interested in opening for Culture Night - late admissions are still possible. Visit culturenight.ie/register.
Be sure to visit culturenight.ie to view the most up to date programming details for 2020 as new events are being added regularly.