Opera Collective Ireland presents the world premiere of Raymond Deane's Vagabones on Saturday, July 25.
Based on Emma Donoghue's stage adaptation of her 1996 radio play Trespasses, the opera, with a libretto by Renate Debrun, is a fictionalization of the judge's own account of the case of Florence Newton in Youghal in 1661 - one of only a handful of witch trials that ever took place in Ireland. Both the commission and production of Vagabones were generously supported by the Arts Council of Ireland.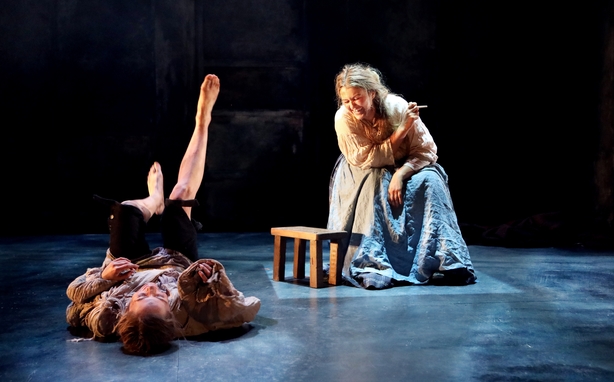 The cast features Carolyn Holt as Florence Newton, Rory Dunne is Valentine Greatrakes, Kelli-Ann Masterson sings Donal O'Dare, Baritone Rory Musgrave is the Mayor of Youghal, Sarah Power sings Mary Longdon, Ross Scanlon is John Pyne, Fionn Ó hAlmhain takes the spoken role of the jailer Ned Perry and Sinead Hayes conducts the Crash Ensemble in this production directed by Ben Barnes.
Vagabones was the final project designed by the award-winning designer Monica Frawley who sadly passed away in February this year and we would like to dedicate tonight's broadcast to her memory.
Film: Not long before lockdown started, I saw Robert Eggers's The Lighthouse in the Irish Film Institute. It's somehow encouraging that such an uncompromising film can be made in this day and age and yet be well-received: shot in stark black-and-white, it has a remarkable musical score by Mark Korven - and I rarely praise film music, the standard awfulness of which has ruined many a film for me!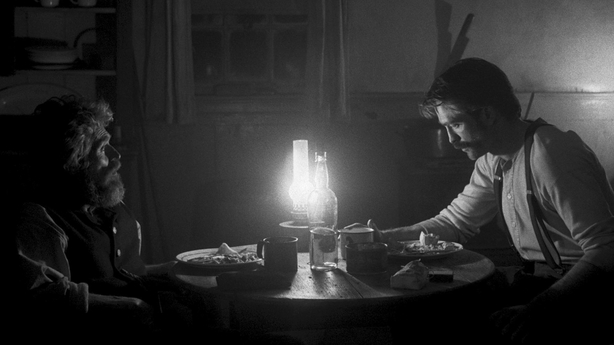 Book: Lockdown offered the opportunity to dig through my bookshelves and pull out books I'd postponed reading. I've always admired Virginia Woolf, but somehow The Waves slipped through the net. Nowadays artworks are often described as "experimental" without really deserving the epithet, but The Waves deserves it - constructed like a musical score, it's more a 200-page prose poem than a realistic narrative. "Raymond Deane, 1980" is scrawled on the fly-leaf, so it's taken me 40 years to catch up... Once the bookshops opened, I shamelessly dashed to the "crime fiction" shelves and bought a couple of John Grisham page-turners. The Reckoning proved a disappointment - for 200 pages it's enthralling, but there follows a completely superfluous 160-page flashback that destroys the impetus. The Whistler, on the other hand, made up for this: set in the weird world of native American casinos, it's vintage Grisham: fast-paced, politically uncompromising, completely gripping.
Television: Once lockdown set in, I renewed my subscription to Netflix and have been devouring a variety of series - English, French, Belgian, German, Finnish, and Canadian. At present my wife and I are revelling in Orphan Black, a Canadian science fiction series that shouldn't work, but does.
The plot is extravagantly complicated, but somehow this isn't worrying - partly due to the performance of Tatiana Maslany as a plethora of clones, each of which (whom?) she endows with total individuality a real tour de force. Our own Maria Doyle Kennedy is another mainstay of the cast.
Gig: The indispensable New Music Dublin festival was cancelled last year because of inclement weather. This year it happened just on the right side of lockdown: 27th February - 1st March. For me the highlight took place on the first evening (which is no reflection on anything that ensued): Irish violinist Darragh Morgan and legendary English pianist John Tilbury gave a mesmerising performance of Morton Feldman's 85' For John Cage. Feldman (1926-87) is the modern composer I listen to most obsessively, but live performances of his long final works are rare in Ireland. These two great musicians have recorded For John Cage for Diatribe Records, an enterprising independent Irish record label.
Art: I normally spend part of the year in Germany, and every so often visit the little Bavarian town of Kochel, spectacularly situated on the Kochel Lake (Kochelsee). Here one of my favourite painters, Franz Marc (1880-1916 - a victim of WW1), is buried alongside his wife, Maria Franck. The Franz Marc Museum exhibits more than just Marc's work - its current exhibition is of work by Anselm Kiefer. If the gods allow, I hope to see it in the autumn.
Radio: RTÉ Lyric FM's Opera Night has broadcast a number of contemporary Irish operas recently, including Andrew Synnott's Dubliners and Siobhán Cleary's Vampirella, of which I attended the premiere in Smock Alley in 2017. I'll just mention in passing that on July 25th the programme will feature Opera Collective Ireland's production of my opera Vagabones together with a programme of my orchestral music. I just may tune in!