When Irish National Opera's planned production of Mozart's The Abduction of the Seraglio was cancelled in May this year, the company and the artists involved did not want to let go of this sparkling, virtuosic opera - and so, Seraglio the mini-series was born...
Director Caitríona McLaughlin writes for Culture about the process involved in creating the work.
Working on Seraglio through lockdown felt to me like we were all part of some great 'method acting' style experiment. All abducted from our real lives and held captive inside our computer screens or rediscovering the therapeutic pleasure in domestic chores.
Finding a way to adapt the opera and use it as an opportunity to respond to what we were all experiencing, while confined inside our homes felt quite natural. It became a fun thought experiment.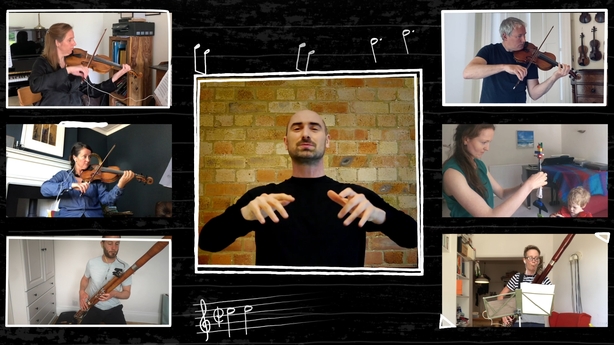 What would these characters look like? Locked down in Dublin today, what might they all be doing if you caught them at a single moment? Could the singers and musicians capture those moments themselves? Is there a way to put it all together and tell part of the story of the original libretto? Can we record singing on a phone in a way that does justice to the singers' talent?
Of course, all good thought experiments must find expression in reality and so we looked for the answer to all these questions in the form of an 8 part mini-series. Had we known what we were letting ourselves in for would we still have gone ahead? 1 conductor, 5 principals, a chorus of 16 and 33 musicians. 55 phones in 55 locations.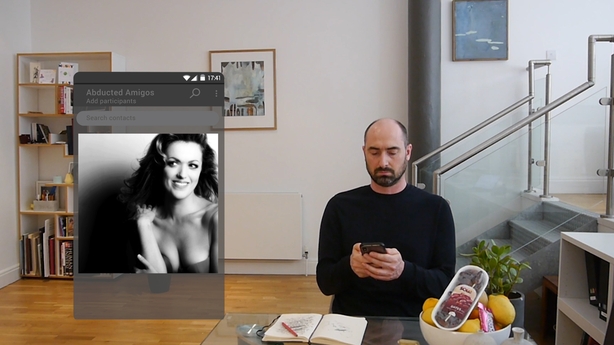 Musicians use their phones to listen to and learn music all the time but here we were sending them shot-lists, asking them to raid their cupboards for backdrops, set up camera angles and improvise while following a virtual conductor in the digital form of Peter Whelan.
We asked them to sing like only they can, to play in front of the kitchen sink but to play as though they are shoulder to shoulder with their colleagues in the orchestra pit on opening night. And they delivered and did it with finesse, generosity and extraordinary skill, and it is glorious. Getting back the footage and getting to watch and listen to these artists work from their bedrooms, kitchens and gardens proves yet again there is no way to confine, diminish or lock-up the artistic spirit.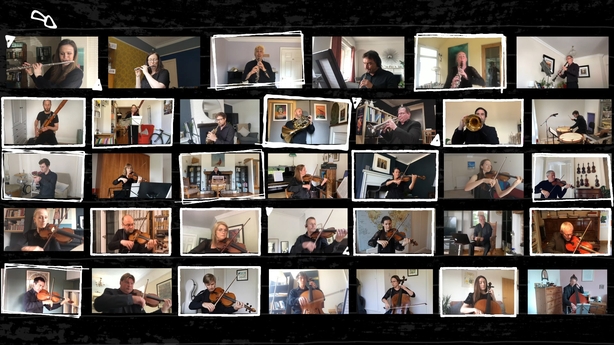 Our Seraglio takes place online, Selim has decided to use lockdown to write a children's story, but he is struggling with it. He invites his old college mates to a zoom party to cheer himself up and we get to see the dynamics between old friends via a WhatsApp group. This group of friends have history, to whom and where do their thoughts go when they are alone and in lockdown? Can Selim use his friends to help inform his story? Can the zoom party come fast enough for Selim or will he break his Ramadan fast before he is allowed to eat at nightfall?
All will be answered in our eight-part mini-series...
Seraglio the mini-series will be streamed each Tuesday and Thursday at 6pm on the INO YouTube channel and Facebook page from 7 -30 July - find out more here.