Edna O'Brien's new book James & Nora: A Portrait of a Marriage is specially adapted for broadcast on RTÉ Radio 1 at 6.30pm on Saturday 13 June, to coincide with its publication and Bloomsday 2020 - listen above. 
It was June. June the tenth. Barnacle day. He saw her in Nassau Street and they stopped to talk. She thought his blue eyes were those of a Norseman. He was twenty-two, she was twenty. They made a date and arranged to meet the following day at Number One Merrion Square, outside the house of Sir William Wilde. On that corner Joyce had the dubious advantage of being able to see in four different directions, of being able to catch sight of her either walking towards him or alighting from a tram. We all know the trepidation, the suspense of these waits. His was no exception.
So Edna O'Brien begins her broadcast reading recorded recently in her home in London, specially produced for RTÉ Radio 1. With the sensibility and conviction of someone wanting above all to be truthful about the writer she admires and respects above all others, Edna O'Brien presents in her reading something of magnificent intensity.
Watch: The mighty Edna O'Brien reads from her new book James & Nora: A Portrait of a Marriage - hear more on @RTERadio1 at 6.30pm on Saturday 13 June, in a special programme celebrating its publication and #Bloomsday2020: pic.twitter.com/7N2Vz9OjQO

— Culture on RTÉ (@RTE_Culture) June 10, 2020
Nora Barnacle did not turn up on June the tenth. But following a dejected letter from Joyce they met on June 16th, a date which came to be immortalized in literature as Bloomsday. Edna O'Brien paints a portrait of an artist, idealist and insurgent filled with a secret loneliness. In Nora, he was to find accomplice, collaborator and muse. Their life was one of wandering, emotional upheaval and poverty. It was also one that was binding and mysterious and defied all the mores of intimacy.
So far in 2020, Edna O'Brien has won the Kerry Group Irish Book of the Year for her novel Girl. She has also been shortlisted for the inaugural 2020 Dalkey Novel of the Year Award, sponsored by Zurich.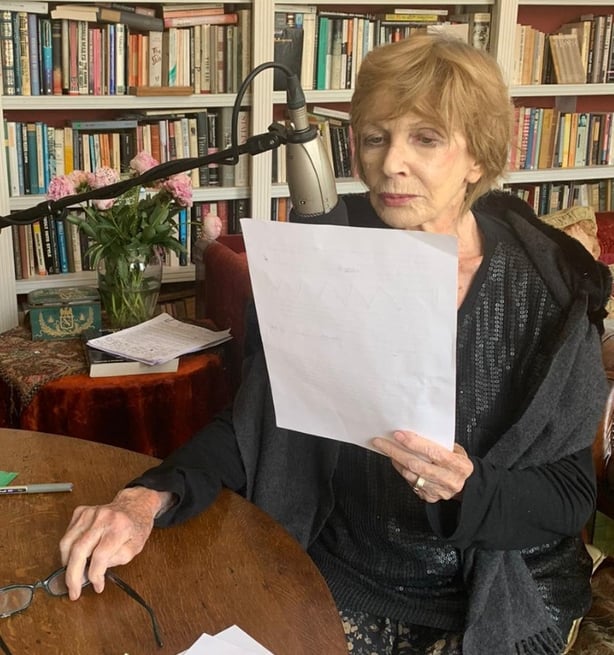 Since her debut novel The Country Girls, Edna O'Brien has written over twenty works of fiction along with biographies of James Joyce and Lord Byron. She is the recipient of awards including the Irish Pen Lifetime Achievement Award, the American National Arts Gold Medal, the Ulysses Medal and the Pen Nabokov Award. She also received the David Cohen Lifetime Achievement Award in 2019. Born and raised in the west of Ireland, she has lived in London for many years.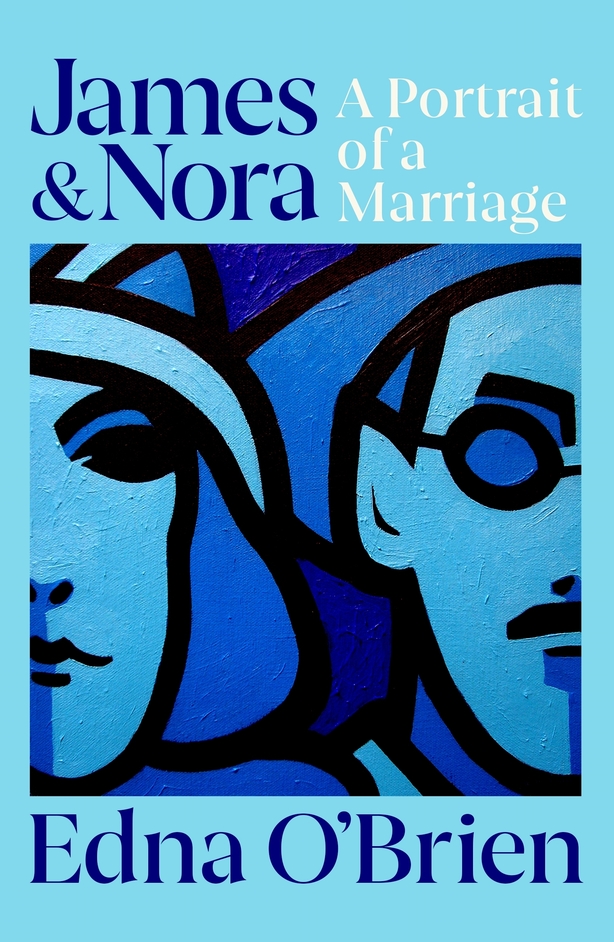 James & Nora: A Portrait of a Marriage is published by Weidenfeld & Nicolson.
Learn more about James Joyce and Ulysses here.