Celebrated filmmaker Alan Gilsenan writes for Culture about his latest project, ULYSSES | FILM, an eighteen-part experimental film series created for MOLI: Museum Of Irish Literature and available online (one each day) from Saturday May 30th until Bloomsday, June 16th.
Sometimes, things begin in the strangest of places.
ULYSSES | FILM – our filmic response to James Joyce's iconic Dublin tome – had its beginnings on the beautiful island of Florianopolis, in the Brazilian State of Santa Catarina. I was there at the invitation of Irish Studies dynamo Beat-riz Kopschitz Bastos, later to be a great friend and supporter of the film. After a screening of my experimental film A Vision: A Life of WB Yeats, a thought emerged between the esteemed An-glo-Irish scholar Prof. Margaret Kelleher and the genial Irish Ambassador to Brazil, Brian Glynn, that I might make similarly experimental film in response to the work of James Joyce.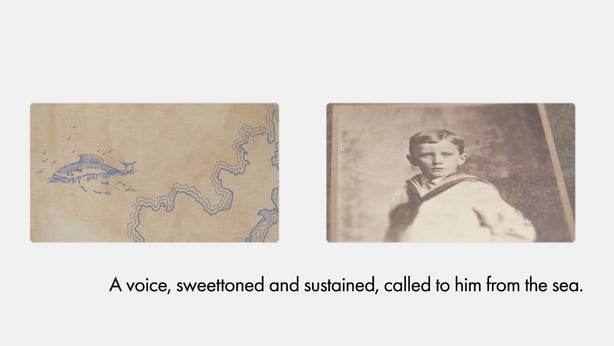 The idea was tantalising for many reasons, naturally, but particularly because James Joyce was the one writer of the great holy trinity of Irish literature – Yeats, Beckett and Joyce - that I was least drawn to. I could admire and respect him, undoubtedly, but somehow he just didn't quite float my boat. It was an emotional thing, an irrational impulse. And clearly, I understood, this was my loss not his.
So when the film was graciously commissioned by MOLI, the Museum of Literature Ireland - an act of faith for which I am eternally grateful – I relished the opportunity to dive deep into James Joyce's wondrous world and wild imaginings.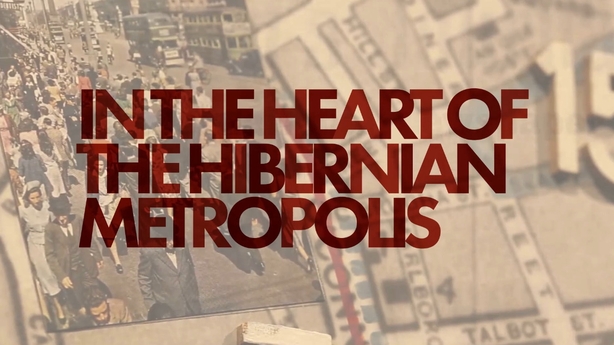 Joyce's Ulysses has a forbidding ring to it. Unreadable, or so the cliche goes. But it's not. It is everything they suggest and more. A creative whirlpool that sucks you in. A joy and a wonder to behold. And don't be put off by all those garden party antics and the ersatz amateur dramatics of the Bloomsday celebrations.
Early in the process, and before the old Newman House on St Stephen's Green became the elegant architectural and cultural delight that today is MOLI, I went to visit the original building. In the musty, deserted Aula Maxima - where Joyce would have once sat his exams - I stood and imagined that I could sense the ghosts of its past. Outside the assembly hall's high Georgian windows stands an old ash tree where Joyce was photographed on his graduation from University College Dublin in 1902. I took out my camera, trying to capture it all somehow, before it all disappeared. Or was reinvented anew.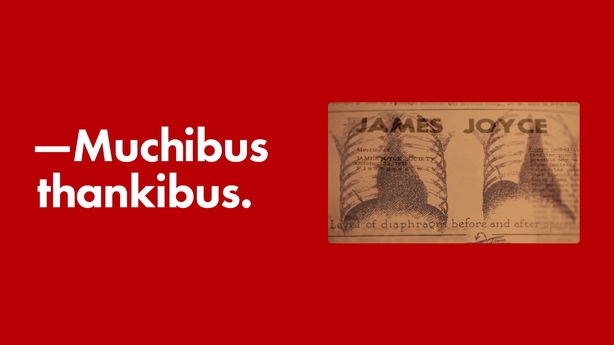 Later, I took my camera and travelled to see the original Ulysses manuscripts and notebooks at the University of Buffalo and the famous Rosenbach Library in Philadelphia. I held Joyce's cane in my hand, looked through his thick spectacles. Surveyed the visual relics. the sacred icons. Poured over the old photographs. I went to Trieste and Zurich too. "Looking for James Joyce's Grave" - as Belfast songster Andy White had it - walking up the steep city hill at dawn. I was looking for ghosts here too, it seemed. Looking for clues. For a way in.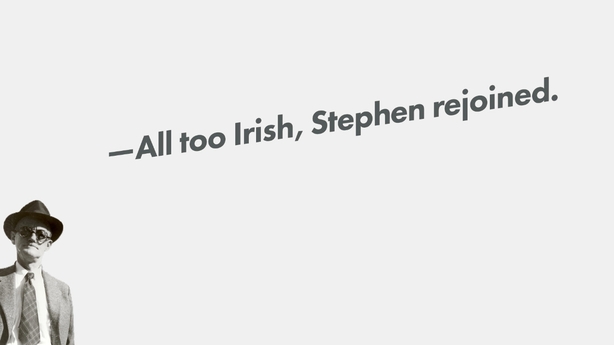 Which led me back again to Dublin. I walked the streets again during the "magic hours" of dawn and dusk. In their spectral footsteps. Tracing the secret geographies of the book from Sandycove to Eccles Street, from Glasnevin to Sandymount Strand. Bloom and Stephen. And then I went back to the book. Read it again. And again.
ULYSSES | FILM is not - in any sense - a film of the book nor a visual illustration of the novel. Rather it hopes to be a small creative echo of Joyce's work and life, a provocative and imaginative 'reading' of the novel.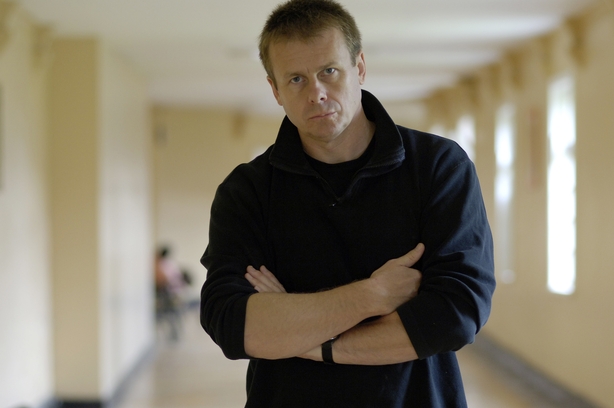 Experimental in approach and semi-abstract in style, this film is intended to be a cinematic and personal interpretation of the book. The hope is that it should also act as a doorway into the work, an invitation to read or re-visit this seminal work of literature. A novel that is endlessly revealing itself and the unending universe around us. A book of its time but outside time. A magical book that seems ever-changing, a map of undiscovered places awaiting our discovery.
The eighteen episodes of Yellow Asylum Films' ULYSSES | FILM be available online (one each day) at moli.ie from Saturday May 30th until Bloomsday, June 16th, when the entire film will be available for a week - tune in here for daily episodes. The film will be on permanent display in MOLI when it re-opens following the lifting of government restrictions.