Fiddle and concertina player John Kelly was born in West Clare in 1921 but moved to Dublin in 1945, where he opened a shop on Capel Street. He was a central figure in the music scene in Dublin from then until his death in 1988.
In the latest edition of The Rolling Wave podcast, John's grandaughter Aoife Kelly tells his story - listen above, and read more from Aoife below...
From a young age, I was surrounded by traditional Irish music. House sessions were a regular occurrence and our family's annual pilgrimage to Scoil Samhraidh Willie Clancy in Miltown Malbay felt, and still feels more like going home than anything else.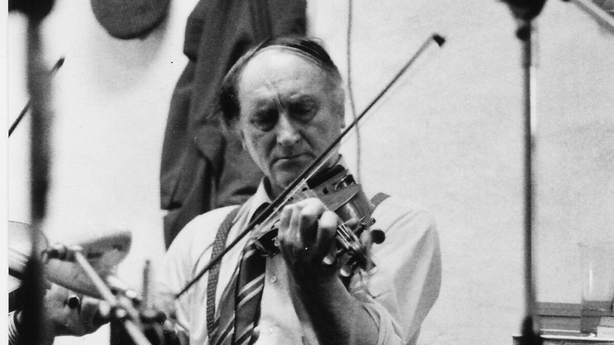 As I got older, I realised that lots of people seemed to know my grandfather. I was forever being told stories about him, his kindness to one person, or his curtness (sometimes warranted but not always) to others. I also realised that tunes that we play regularly as a family were not always that well known. Our family had the folklore behind these tunes, who they were named after, the photos of these people and the details about where the tunes came from. 
I wanted a way of sharing our family's stories about the tunes and my grandfather's life, along with the stories that others had told me in some way. After a gentle nudge from a friend, I applied for Arts Council funding which was gratefully granted. I am a web designer by trade and so the website John Kelly: Sharing a Musical Legacy was born.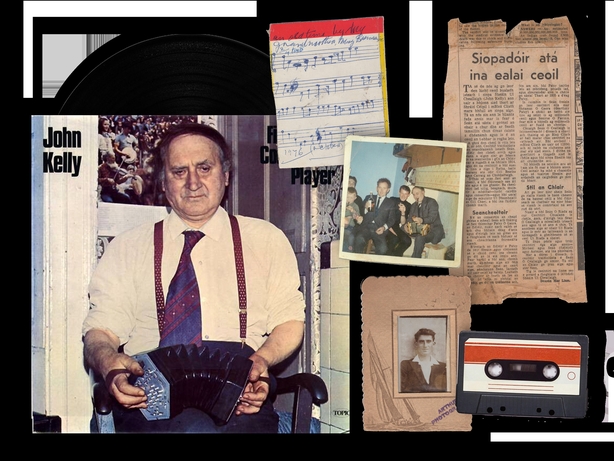 It is a place where anyone can listen to my Grandfather play these tunes along with notation, and learn the history behind the tune. But the website holds a lot more information than just about the tunes or my grandfather. With interviews of him and others, and information about the important aspects and key characters of the traditional Irish music scene in the 20th century, it also became a kind of social history. People have been very kind in giving me additional material so the website continues to grow. 
Listen and follow The Rolling Wave podcast here on RTÉ.ie, and via Apple Podcasts, Spotify or wherever you get your podcasts.