A new novel, Hold Me Now, draws closely on Irish Eurovision history for its heart-warming love story, whose original idea was dreamed up by Derek Mooney, with help from Niall Hatch and eventual authorship by John MacKenna. Paddy Kehoe heard from all three creators about a project that is bound to have legs,
First of all, Derek, come off the fence, the man must have a sneaking regard for the glitzy, outrageous, semi-bonkers things that is the Eurovision nowadays, an event which still manages to have a decent sprinkling of great songs, though people tend to forget that in all the pomp and circumstance.
"The Eurovision Song Contest is fun and that's what we need right now, and it's what we will crave into the future, " says the popular RTÉ presenter. "The costumes, the camp and the comical are part of the Eurovision festival that I've grown up with, and it will endure. This is Europe's version of carnival - what's not to like?
He doesn't understand why people criticise the event, which will not take place this year, though there is a special Eurovison programme on RTÉ One on Saturday night. "If you don't like it then don't pay any attention to it, " he says. "The world is full of closet Eurosexuals. The world is full of critics. I often think back to what Kenneth Williams once said about critics, when he likened them to eunuchs in a harem - they're there every night. They see it done every night. But they can't do it themselves.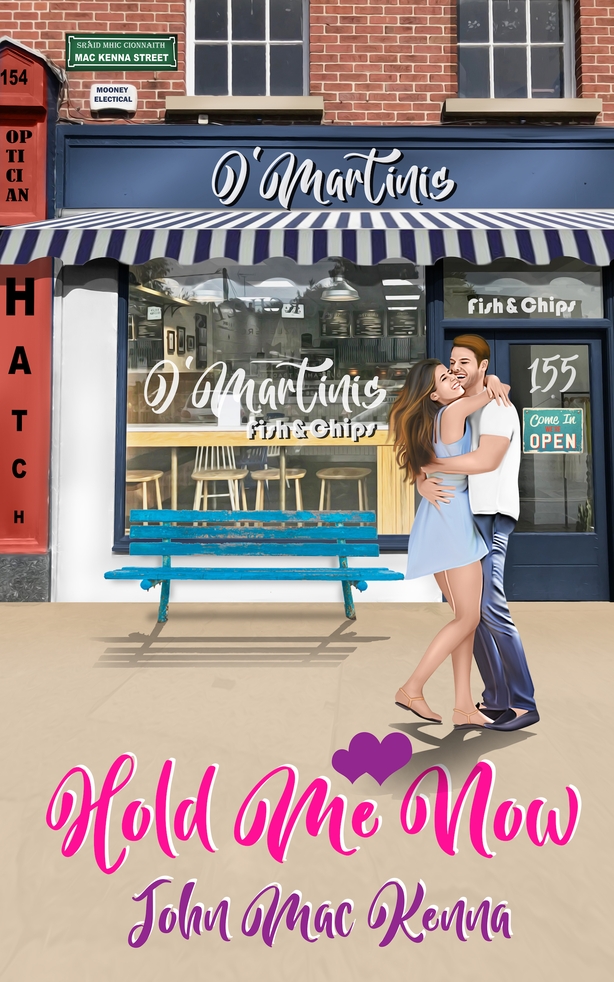 He talks about his dream that has been turned into a reality, courtesy of his pal John MacKenna, who took Derek's plot outline and spun it into a tale of 186 pages. The romantic, heart-warming tale has just been published in Kindle, e-book and paperback formats.
"My dream from the outset was to make a 'jukebox' movie in the style of Mamma Mia! " says Derek. "There's potential here for a stage musical, a soundtrack and a sing-a-long, all wrapped into one beautiful package. All I need is a backer. I'm open to offers and the idea of a TV series appeals to me but who will make it? RTÉ or BBC?"
Mooney readily declares that he is not a writer, but "an ideas guy and a producer. "I have a good plan for RTÉ's involvement and I will put it to them, " he says, "and if RTÉ is interested, then happy days. The songs are already written. This is a jukebox movie with a Eurovision soundtrack. We don't need anyone to write anything. Over 1,500 songs have been performed in the Eurovision Song Contest since it was first staged in Lugano, Switzerland in 1956. So there's plenty to choose from."
And so to the plot of what he envisaged as "a good romantic novel, a couple who meet, fall in love and struggle to make it work - and a happy ending. It's 1987, four guys from 'The Kop' (Liverpool) take the ferry to Dublin for a stag. They meet four girls called the Danas on their way to the National Song Contest. Two of them hit it off, Stevie Sherrard and Linda Martini. The girls have a spare ticket and Stevie takes up the offer."
"The story itself had to be a strong one, with the right balance of drama, humour and romance, and ideally something that someone who had never even heard of the Eurovision Song Contest could still enjoy on its own merits."
"Then when all the votes are counted, it's Johnny Logan's song Hold Me Now that wins the right to represent Ireland at the Eurovision Song Contest. The audience erupts and everyone is hugging. It's at that moment, Stevie and Linda hold each other for the first time. The love story begins, and what follows is an emotional roller coaster, peppered with some of the most memorable songs Europe has produced."
At some point, Derek realised he needed someone who would write the story of Stevie and Linda's relationship, based on his plot sketch. "Someone with passion, but, most importantly, a person who would enjoy the challenge of writing a novel in this way."
One day he heard his old friend John MacKenna being interviewed about his Leonard Cohen project, a Requiem Mass, on the radio. "I knew there and then that it had to be John, " recalls Mooney. "I worked with John for a few years, and he is very passionate about everything he does and that shows in his writing. John gave my characters depth and he added a supporting cast that make this book what it is and make these people real." 
Watch: Johnny Logan performs Hold Me Now on The Late Late Show
MacKenna is a veteran of critically-acclaimed fiction and memoir-writing, and a former presenter and producer at RTÉ Radio 1. He is also a winner of The Irish Times, Hennessy and Cecil Day Lewis literary awards. He has been a teacher of creative writing at Maynooth University for many years. John, who is also an actor, was particularly fascinated by his own creation, grandad Ricky, whom we meet in the opening pages of Hold Me Now. I'd love to see it filmed - I think there is a depth to the characters that would really work on screen - Ricky Tomlinson has got to play the Grandad!  I could see Ricky playing the part and that helped a lot."
He also mentions the AIDS subplot as one that is "very close to my heart" with reference "to a former student of mine - I had him very much in mind when writing it."
Is love easy as a rule to write about, I ask the writer, a glib question, but still. Or death? Or are all the bits in between easier to get down? "Not sure it's easier to write about love and death, but I find them a lot more interesting, " the writer and lecturer responds. "Facing love and death puts us on the frontline of emotion, and puts us in a place we have never been before and never will be again. As in, each differs - the death of one person affects us differently from another (death).
"So those areas are really interesting to contemplate from the points of view of differing characters in differing stories, including Hold Me Now."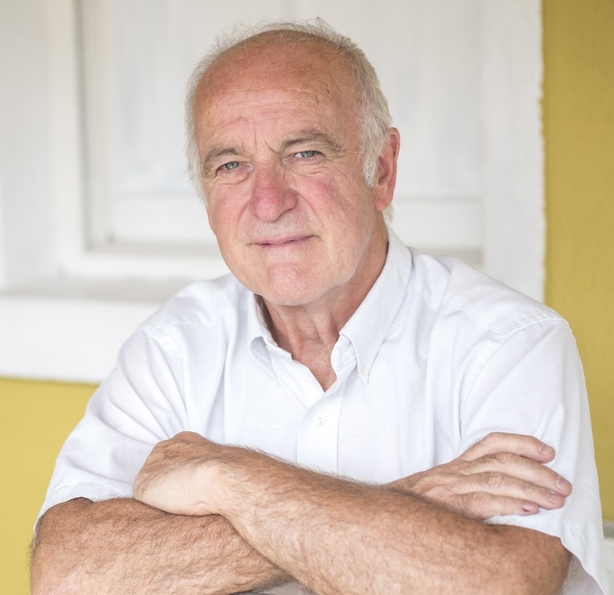 The writer of twenty books and a dozen stage plays says he would love to see his latest novel adapted for film. "I think there is a depth to the characters that would really work on screen. I've written a couple of film scripts, so I'd love to take a shot at this, and I know Derek would love to see it on screen. It would be great fun, but I believe it also has some deeper things to say about society in the Eighties, times that were different from now, but every bit as dark."
Niall Hatch, who works with Derek on nature and wildlife programmes, was a vital player in the project once he came on board. He intended something that would have broad appeal. "We knew that it was important not to make a cheesy, novelty-style book. The story itself had to be a strong one, with the right balance of drama, humour and romance, and ideally something that someone who had never even heard of the Eurovision Song Contest could still enjoy on its own merits."
A keen Eurovision fan, Niall attended the 2012 Eurovision Song Contest in Azerbaijan with Derek and helped him with his radio show that week. About two years ago, Derek mentioned his idea for Hold Me Now and Niall was instantly on board. "Over the following months we sort of work-shopped it together, came up with a narrative flow and bounced ideas off each other. In many ways, this process was a natural extension of what we do for Mooney Goes Wild (currently marking its 25th year in existence.)
"We're very good at spurring each other on and at helping to refine and polish each other's ideas. We knew that it was vital for the story to appeal to Eurovision fans and that it had to make people think of the classic Eurovision songs when they read it. We wanted the music actually to play automatically in their heads as they read the words.
"Once the story had taken shape, Derek then contacted John, and asked him actually to write it based on those story outlines. John is an amazing writer, and he did a fantastic job. He sent his initial draft to me, and I made comprehensive notes on it, proof-read it. I edit BirdWatch Ireland's membership magazine, Wings, so I've lots of experience proofing text.
"I made additional suggestions about extra elements we could include. John also kindly allowed me to expand on some of the passages myself, and having the opportunity to collaborate with such a skilled and acclaimed writer has been a real highlight for me.
"Linking the story to real events in Eurovision history has been absolutely key. The bulk of the story takes place during the height of Ireland's Eurovision success, which happened to coincide with times of real social change in Ireland. In many ways, the story is driven by that, and doesn't shy away from the realities of that time in Ireland at all.
"If Ireland wins the Eurovision again, it would be wonderful, though I don't think it could possibly have the same impact as it did when we won on previous occasions."
"There are many times when the book is hilariously funny, but at times it's also sad and even tragic. It has a feel-good vibe overall, certainly, but it also reflects the realities of life in Ireland in the 1980s and 1990s. Then, of course, you have the music tying all of that together, and when you look at the pantheon of Eurovision hits, there are songs there to suit every conceivable mood and emotion."
Niall is a qualified solicitor and is pretty much always wearing his legal hat - "it's a part of my make-up that I can't switch off, " he says. "We had to be sure that we didn't step on anyone's toes or upset anyone. Hold Me Now is a work of fiction, and that is very clear, but it's set against a backdrop of real-life events. We needed to make sure that those historical events were portrayed accurately, but also that the real people featured in them would be happy with the way they were written about. Some notable Eurovision stars actually appear in the book, fictionalised, of course, but always in a completely positive and supportive way.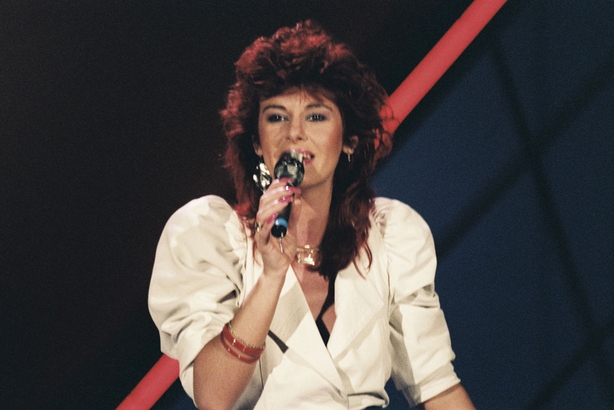 "Linda Martin in particular has been brilliant. The main female character, Linda Martini, is loosely based on some aspects of the real Linda Martin, but there is also a key scene where the completely fictional Linda Martini and a fictionalised version of the real Linda Martin meet each other and have a conversation. We were careful to check every aspect of this with (the real) Linda and to get her approval and blessing. I'm delighted to say that she is thrilled with it.
"Other key real-life characters are mentioned in conversation, pop up in the background and help our protagonists out, and, without giving too much away, we can say that Johnny Logan saves the day towards the end of the book and brings us the happy ending that we knew we needed to give to the readers after the emotional roller-coaster we had taken them on. Johnny means a great deal to the characters in the book, just as he does to so many Eurovision fans in Ireland and abroad, and their affection for him and his music shines through."
Niall would like to think that people will still be nostalgic for Eurovision in years to come, and that Hold Me Now  - both the song and the book - will continue to resonate. "The book is already set in the past and taps into that sense of nostalgia, and much of it is set well before many of its target audience-members were even born. They know the songs, however, and they know the feelings, and they have co-opted that nostalgia somehow, without actually experiencing it for themselves the first time around. The songs are important, but just as important is recalling who you were with when you heard them, how you and your family argued about the voting, and what the whole experience represents.
Watch: Linda Martin performs Why Me? on The Late Late Show
We need your consent to load this YouTube contentWe use YouTube to manage extra content that can set cookies on your device and collect data about your activity. Please review their details and accept them to load the content.Manage Preferences
"If Ireland wins the Eurovision again, it would be wonderful, though I don't think it could possibly have the same impact as it did when we won on previous occasions. The world has changed, and horizons have expanded. Europe has changed drastically too. Everybody loves to have fun, however, and that's not going to change any time soon."
Whatever the case, Hold Me Now: The novel  - but maybe the musical, and the movie too? - is likely to fly into successful orbit like a particularly gifted creature from Mooney Goes Wild.
On Saturday night, Marty's Magical Eurovision Moments begins at 6.55pm on RTÉ One, followed by a two-hour show, Eurovision Europe Shine a Light 2020 which features all 41 songs scheduled to enter this year, but in a non-competitive format.