Producer Colin McElarney writes about his Documentary On One presentation, Prince At The Castle, revealing the story behind a royal visit to remember - Prince's final Irish concert.
I first heard of the news that Prince had passed away whilst driving home from work. I was listening to 2FM on April 21st, 2016.
At first, it came as a shock. It was only a short few weeks after the death of David Bowie.
 
I was not a Prince fan at all; I never owned a Prince album.
But, as all his hits were played on the radio over the next few days, you could not help but be impressed with his back catalogue.
The next day, they were talking about Prince on Liveline and I was hooked on the conversation. There was a story concerning his concert in Malahide Castle in 2011: Prince had fired a large part of his production crew the morning of the concert and there was a scramble to try and find local talent to fill the positions.
Why did Prince fire all these people? Who did he get to replace the production crew? What was the atmosphere like, and how did the concert go?
 
These were the questions that intrigued me. I decided to dig a bit deeper.  
Scott Halliday, the guitar technician who was called in at the last minute, agreed to speak to me - and what a story that was.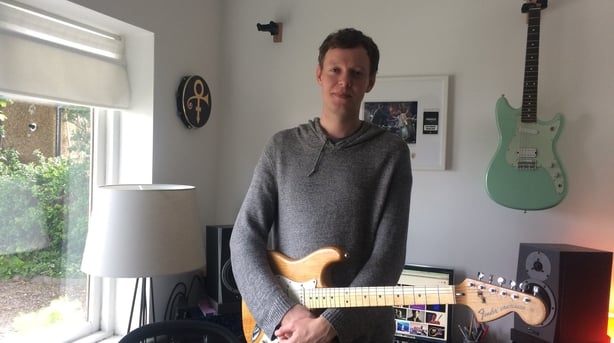 Here was a young, gifted musician who was up on stage with Prince, mere hours after getting a call to come out to Malahide Castle. Not only that. After the concert, Prince asked him to join the rest of the tour. 
 
The great thing about interviewing people for a radio documentary like this is, after the interview,  they always suggest another name to try to contact which would lead to a different part of the story.
As a result, over the last year making the programme, I have talked to plenty of people about Prince and, as a result, learnt a lot about the man. 
He was an enigma, which is why I think he was such a successful artist. 
Instead of peeling layers from his personality over the years, he never stopped adding layers. He had this cloud of mystery surrounding him but was also a musical genius -  a great combination for success.
And he definitely had his quirks. For example, he never used the word "you" in his song titles. Preferring instead, U. 
So, if U wanted to work with Prince, U had to be aware that it was not going to be a regular job. U would not have regular hours.  If U wanted to be part of "Princeworld", U had to give up a lot and give him everything U had, and if he thought U were not giving 100%; it was generally the end of the road.
He wanted total control and if he felt that control was slipping, he would let you go.  
To his fans he was a god who could do no wrong and to meet him was a dream come true. For example, Linda Clarke, who appears in the documentary, got to go up on stage with Prince at Malahide Castle. 
At one point she leaned in for a kiss but a sharp glance from the singer told her she was getting just a bit too familiar.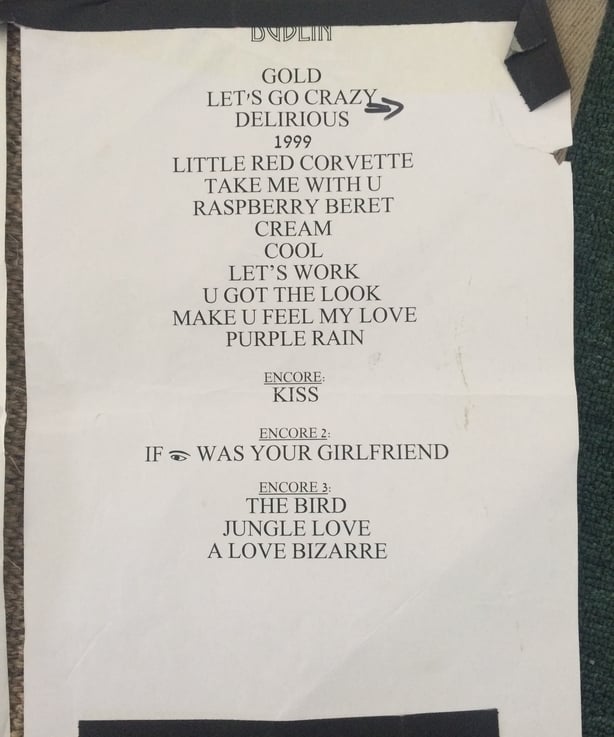 For other people, who worked with him in the past, they certainly thought he was gifted but lacked personal skills. However, if he saw potential in a person or a music artist he tried to get the best out of them and championed them.
So, not only did he ask Scott Halliday to stay on after the Malahide concert; he also asked the support band, The Hypnotic Brass Ensemble, to play another gig with him in Denmark at a later date in the tour. 
For the support band, this was a huge and a defining moment of their career. 
 
I also learnt that there did not necessarily have to be a reason for Prince to fire most of his production crew on the morning of the Malahide concert. 
If I was a Prince fan before I had heard the Malahide Castle story, it may not have piqued my interest as it did. I would have understood that there was a world of unpredictability in touring with Prince. 
For example, when I asked people who have worked with him in the past, why he would do something like that, on the morning of the concert?  One of the more amusing answers I got was, "They were probably fired for wearing the wrong-coloured socks!"
The difficult reality was:  If you decided to get involved in the world of Prince you had to expect the unexpected.
 
In Malahide, on July 30th, 2011, there certainly was a huge element of the unexpected.
Documentary On One: Prince At The Castle airs Saturday, 2pm on RTÉ Radio 1 - listen to classics from the Documentary On One archives here.