Filmmaker Anna Rodgers writes for Culture about Creative Schools, a new documentary inspired by the roll-out of a pilot project focussing on creativity and the Arts in primary and secondary schools all around Ireland, which airs on RTÉ One on Sunday May 3rd.
As parents around the country struggle to home school, manage zoom classes, and maintain their children's interest, our documentary Creative Kids provides a heartwarming and uplifting reminder of the incredible work that teachers do every day.
Over the past year, we travelled around Ireland to film students taking part in Creative Schools, a flagship initiative developed by Creative Ireland and the Arts Council with the aim of fostering an appreciation of the arts.
We need your consent to load this Facebook contentWe use Facebook to manage extra content that can set cookies on your device and collect data about your activity. Please review their details and accept them to load the content.Manage Preferences
From the outside, Presentation Primary Tralee appears a traditional convent school, all tiled floors and echo-filled corridors, but beyond the facade is a vibrant reflection of our new Ireland. Twenty-three nationalities make up the school population. When our film crew arrived we were met by the ukulele-playing principal John Hickey whose rendition of Count On Me with senior infants elicited a lot of giggles and had one student remark "our principal is childish but I do like him because he's really funny."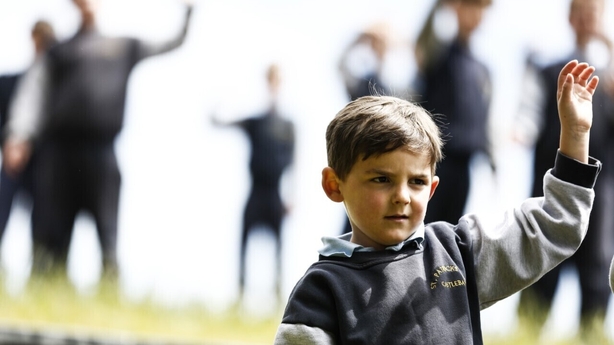 Under the watchful eye of creative coordinator Helena Hennessy, rehearsals were underway for an ambitious musical show in the national folklore theatre Siamsa Tire. Here we met Ciara and Mehek, two 9-year-olds from very different backgrounds who clearly had a special connection. Ciara told us the theme of the show – Breaking down Boundaries - and explained it doesn't matter "what colour you are, whether you wear glasses or not", but that we are all "equally the same and special." We also met dancers Janie and Eileen, two sisters from the travelling community who are brimming with giddy excitement at the idea of being on stage."It puts you in a good mood", Eileen tells us, as her sister Janey chimes in "It makes you want to go to school, you can't miss it". This is one of the many benefits of bringing the arts to schools - it helps with school engagement, and has been shown to improve young people's results across the curriculum.
We need your consent to load this Facebook contentWe use Facebook to manage extra content that can set cookies on your device and collect data about your activity. Please review their details and accept them to load the content.Manage Preferences
In Stepaside Educate Together in Dublin, we met Cuán Weijer who is 15 and has recently been diagnosed with Aspergers Syndrome. Having had a difficult time in two previous schools, Cuán has found great relief and enjoyment from getting involved in the creative activities in Stepaside, where they are organising an end of year sustainability festival. We visited Cuán's home in Glencree Co. Wicklow, where we discovered he spent hours helping his Grandad in his workshop fixing antique clocks. The beauty of Creative Schools is that students like Cuán can be reengaged in school life, sparking their imagination, and involving them in group work. As part of the festival preparation we filmed visiting artist Annie Holland repurposing plastic waste into fashionable headdresses, and also captured a visit by punk rock poet John W Sexton, whose arresting style of storytelling grabbed the children's attention, and should be watched by every school teacher in the country.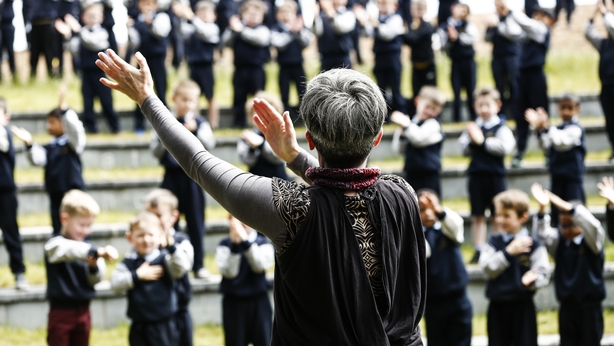 Collaborating with additional director Garry Keane, we were able to cover stories further afield, and he captured children on the island of Arranmore learning to be explorers of their own environment, and the boys of St. Patrick's De La Salle in Castlebar developing their emotional intelligence through contemporary dance.
Back in Dublin, in Warrenmount Primary school in the Liberties, we filmed local businesswoman Jenny Synnott of the Dublin Cookie Company sneak a bit of Maths and Science into a thoroughly enjoyable baking workshop. Finding practical and fun ways to teach young people about business and creativity, principal Nadine Doherty says "when it's something outside of the classroom that they don't relate to literacy and numeracy, it develops their confidence and definitely adds to their academic ability."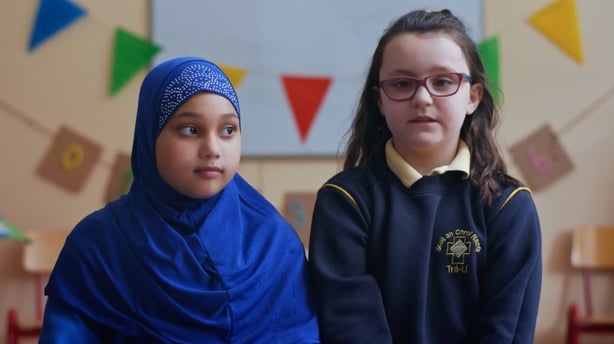 As they wrapped up their cookies and we, our filming, one of the girls remarked "this would be the best experience I've ever got in my lifetime" and she meant it, her face beaming with pride. Knowing the girls were preparing to head off to secondary school, Jenny left them with an inspiring message - "find something that you love, and just keep doing it."
As we all walked away from filming, we realised we were doing just that - a job we love where we get to be creative every day.
Creative Kids, directed by Anna Rodgers and produced by Aoife Kavanagh of Frontline Films, broadcasts on May 3rd at 6.30pm on RTE One.