Journey (PS3, PS4, PC, IOS)
A game that's fundamentally about isolation hardly sounds like the kind of uplifting experience that could raise spirits right now, but that's exactly what Journey is.
Starting as a robed figure in a vast and empty desert, the aim is to travel towards a mountain in the distance. You begin alone but along the way can encounter fellow players, making the same pilgrimage, with the ability to communicate through rudimentary sounds and travel together.
With a dynamic and reactive score that builds and swells throughout, Journey is about what you hear as what you see, and is at times a wonderfully emotive experience.
Also worth checking out by the same developer, thatgamecompany, is the slightly more abstract but just as moving Flower.
Animal Crossing: New Horizons (Nintendo Switch)
Animal Crossing could not have been released at a better time. A whimsical, family friendly game in which players help to settle an uninhabited island paradise and create a new community of animated characters, it's tapped into the zeitgeist like nothing before in the series.
The combination of exploration, creation and customisation means that it's almost a digital zen garden and offers some much-needed escapism, with daily tasks helping to fuel a sense of progression throughout, players can also invite each other to visit their islands.
With the likes of Brie Larson and Elijah Wood professing their love for the game, you may even have a celebrity visitor.
I wanna see everyone's progress in #AnimalCrossing ?? Post photos of your home or island ?? pic.twitter.com/wFjJtEa0mE

— Brie Larson (@brielarson) April 24, 2020
Ring Fit Adventures (Nintendo Switch)
Like Animal Crossing, the timing of the release of Ring Fit Adventures makes you wonder whether Nintendo knew something the rest of us didn't.
Combining a Pilates ring with the motions tracking controllers of the Switch, Ring Fit Adventures is the best example yet of the 'gamification' of fitness. It's both accessible and approachable for newcomers to video games and yoga/Pilates, and at its core has a fairly entertaining game to keep you coming back day after day.
The only problem is its popularity has been such that it can be difficult to get hold of at the moment, with resellers charging sky-high prices for a second-hand copy, but Nintendo are promising more stock next month.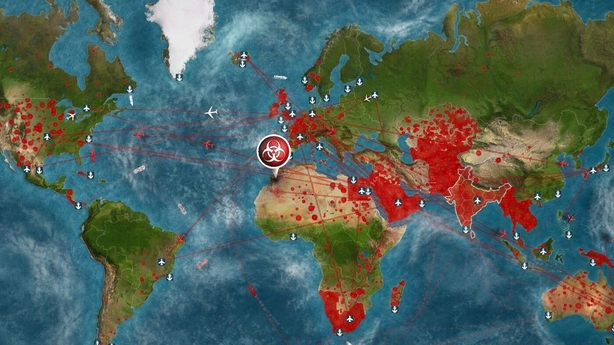 Plague Inc (IOS, Android)
Not quite a case of 'if you can't beat them, join them', Plague Inc is nonetheless an eerie and fascinating way of exploring just how a pandemic spreads.
Initially released in 2012, Plague Inc tasked the player with creating a new virus before unleashing it on the world and following the path of it's spread. The current Covid-19 crisis led to a resurgence of interest in the game, so much so that Chinese authorities took steps to ban it.
However, developers Ndemic have used the new-found interest in the game to do good, and donated $250,000 towards efforts to help fight the coronavirus and have promised a new update to the game which puts you on the side of scientists hoping to find a cure for the pandemic.
Football Manager (PC, IOS, Android, Nintendo Switch)
With most sports currently on hiatus due to the lockdown, Football Manager offers soccer fans an outlet for their tactical and tinkering urges.
The long-running series has endured a cult-like popularity over nearly three decades, allowing players to step into the shoes Jurgen Klopp or Pep Guardiola and attempt to lead their team to glory.
Whether putting Manchester United back on their perch or steering Drogheda United to Champions League glory, Football Manager has long been known as a game that you can sink weeks and months into.
And if nothing else, Liverpool supporters can get to play those final two games that they need to wrap up the league.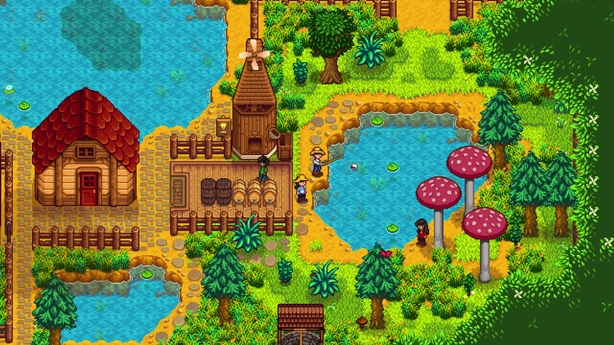 Stardew Valley (All current platforms)
Similar in tone to Animal Crossing, Stardew Valley offers a slightly more focused experience as you attempt to bring an abandoned farm back to life.
The work of just one developer over four years, Stardew Valley has all the charm and open-ended gameplay of Nintendo's bigger budget game, but benefits from a more task-oriented and curated approach that, at times, can feel completely compelling.
The game also benefits from the fact that if you own a gaming console or PC released in the last seven or eight years, you can play it.
Skyrim (Most platforms)
Now available on almost every platform from the last decade, Skyrim remains the standard bearer for open-world exploration, something which will almost certainly appeal to those confined indoors during the current pandemic.
Originally released in the same year that Game of Thrones first hit TV screens, there's a similar swords, dragons and fantasy setting, with a mainline story that puts you in the midst of a civil war between the native Viking-like Nords and the occupying Imperial Legion.
The central focus drives the story and the game on well enough, but it's in straying from that thread that the real heart of Skyrim lies. See a cave over in the distance? Go off and explore it and you could suddenly find yourself hours into the exploration of the burial chamber of a forgotten god.
It's the perfect game to dive into when you suddenly have nothing but time on your hands.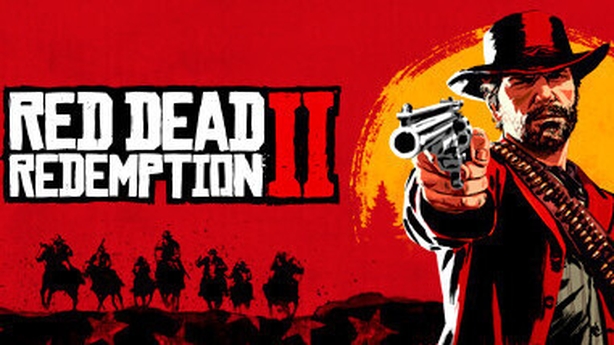 Red Dead Redemption 2 (PC, PS4, Xbox One)
Swords, dragons and magic not your thing? Then Rockstar's Red Dead Redemption 2 offers the same kind of open world exploration as Skyrim, but in the American wild west.
With the kind of development budget that would dwarf many Hollywood films, Red Dead is set during the turn of the 20th century and begins with your character, Arthur Morgan, and the rest of his gang on the run from the law.
From then on out, it's a matter of re-establishing the fortunes of Morgan and his gang through bank robberies, train heists, cattle rustling and everything else you'd expect from a gang of cowboy outlaws.
A visually stunning game with a real sense of life and vibrancy to it's open world, Red Dead 2 is the kind of experience to lose yourself in for a week or so.
Overcooked (PC, PS4, Xbox One, Nintendo Switch)
Looking for something to play at on the couch with the kids or your partner? Overcooked is the perfect answer.
A chaotic co-operative game for up to four players, Overcooked has you working as a team of chefs in a kitchen as you chop, prepare and cook - all while under the pressure of the clock as you attempt to keep your impatient customers happy.
It's easy to pick and understand from the start, but slowly adds on layers of complexity that test both reactions and communication between the players and can lead to some manic and often wildly humorous situations.
We need your consent to load this YouTube contentWe use YouTube to manage extra content that can set cookies on your device and collect data about your activity. Please review their details and accept them to load the content.Manage Preferences
Untitled Goose Game (PC, PS4, Xbox One, Nintendo Switch)
As opening taglines go, few are as concise or accurate as Untitled Goose Game's "It's a lovely morning in the village, and you are a horrible goose".
Set in a pastoral English village, your job as the goose is to generally sneak, flap, peck and honk your way to annoying and inconveniencing as many local villagers as possible.
It's a game with a wonderful visual slapstick comedy style and the freedom to approach your goals in any number of ways. While you do have a list of set tasks to complete as an agent of chaos, or at least irritation, it's left up you just how to do so.
Usually by honking loudly at people.