Over the coming weeks, we'll be bringing you a series of 'digital postcards' from a variety of creatives who have, like the rest of us, been staying put and filling their days and nights as purposefully as they might, in these most curious of times.
Today, writer, performer, storyteller and musician Little John Nee offers some thoughts...
Greetings from sunny Killaloonty. At this stage I don't know how long we've been in lockdown. I'm so used to it that I'm concerned I'll end up like one of those Japanese soldiers who came out of the jungle in the 1960's unaware that World War II had ended.
All my work disappeared with the lockdown and no one knows when theatres will open again. They said stay at home and I was lucky because I had a home.
All the deadlines disappeared. All the guilt about not being good at competing for funding disappeared. Within a week I had enough material to write the Encyclopaedia of Pandemic Emotions and I had all the time in the world to write it. No loved ones are sick or hungry and I have everything I need.
I have it blissful really; out the back there's an old enamel bowl full of moss that I put water into and the bees love it. So I hang out with the bees. I got a big bag of organic wild meadow seeds last year and sowed them out the back of the house. I was disappointed with the results; the birds ate the seeds. This year there are beautiful wild meadow flowers under the trees at the front of the house where the birds shat the seeds; a perfect metaphor for the way things work in my life.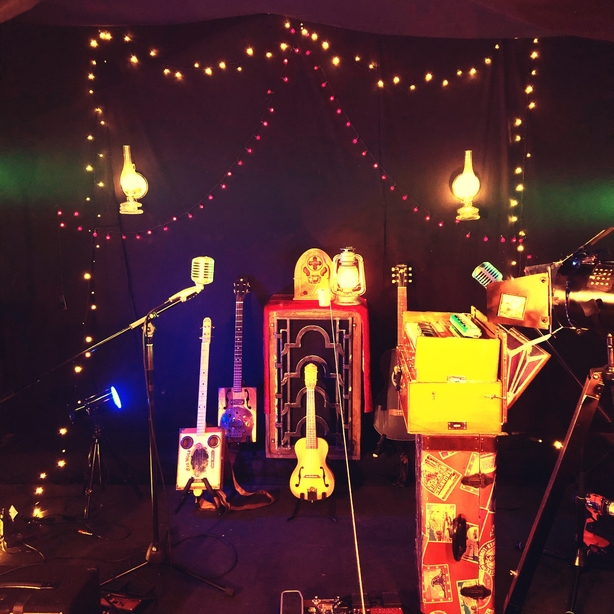 I have a garage. With no car in it. I insulated it a long while ago and created a very basic home studio and a magical rehearsal space. So when all the work disappeared I decided to make my own theatre and live stream shows, The Kilaloonty Colosseum.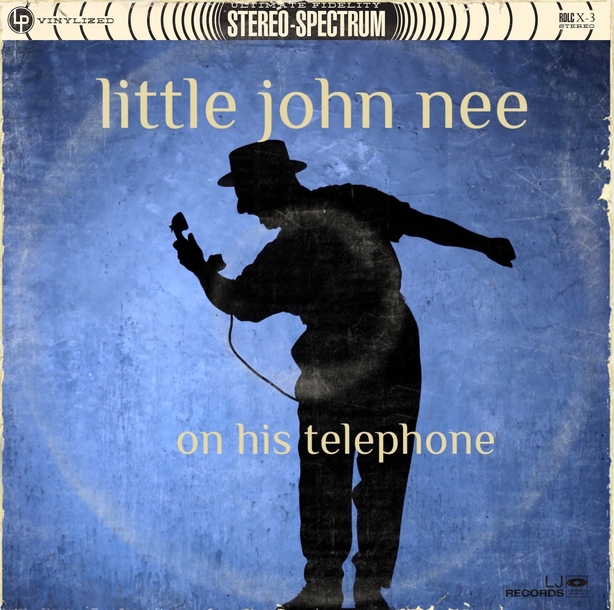 I come from a punk ethos so playing in a garage is second nature and a particular kind of joy. When I was a teenager we lived in a small cottage, my great uncle came down from the mountains to live with us and he got my room and I got a folding bed. In the summer I would move out into the garage. It was great. I had the family record player and David Bowie. I also spent a lot of time in other garages all around Letterkenny, singing in garage bands.
When the theatres started closing the Regional Cultural Centre Letterkenny invited me to be their first 'Virtual Artist in Residence' and so I streamed the first four shows from my garage on a Thursday night.
A lot of people tuned in. It's been good fun, scary and technically challenging. I know it's not the same as real theatre. It's doomed to fail but that's the joy of it, trying to "fail better" every week. It's not a real theatre, it's something else; it's a pretend theatre, like kids have when they put on shows for their friends and get paid in whatever currency is available.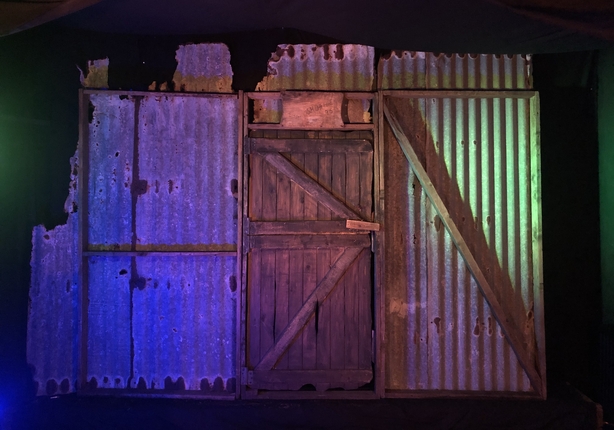 It's an old punk in a garage by himself singing songs and telling stories to his phone. It's wild meadow seeds.
Watch Little John Nee On His Telephone every Thursday at 8 pm via his Facebook page.
Image: Colm Hogan