Opinion: Dr Susan Liddy is the chair of Women in Film and Television Ireland and explains why now more than ever equality in key in the industry
The film industry is overwhelmingly male dominated, wherever you look. 
As one cross cultural study puts it: 'gender inequality is rampant in global films' (Smith et al. 2014).
Less women on screen and less women behind the camera though the extent of the problem varies across the world. Over the last few years there has been mounting pressure for change. 
There are vigorous debates about the lack of female visibility, the loss to our culture of a female vision and voice, the extent of exclusion and marginalisation.  
Women, the argument goes, have a crucial role to play as creators of culture – as screenwriters, directors, producers, cinematographers, editors, animators, and even film festival programmers. 
So, where are they? We have all witnessed the hand wringing and the dismal statistics that flood the media in the lead-up to the Oscars and major award ceremonies. 
But the significance of women's absence may not be fully recognised or understood. How important could it be, really?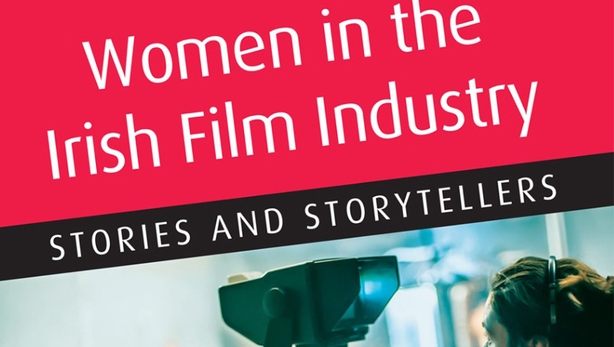 Dr Susan Liddy is author of Women in the Irish Film Industry: Stories and Storytellers
What we know is that more women in the key creative roles of screenwriting, directing and producing would result in increased numbers of female characters on-screen, the foregrounding of more stories about women, less gratuitous sexualised representations and an increase in the numbers of women being hired as crew. 
But breaking into a male dominated industry is easier said than done. The question is what can we do to foster and accelerate change? We hear a lot about discrimination and unconscious bias but we do not have all the answers. 
However, we can learn a great deal by analysing the roadblocks that many female practitioners continue to meet, and by becoming aware of the ongoing struggle to survive in an often unwelcoming and, until recently, gender-blind industry.
Part of the problem lies in the limited number of opportunities made available to women who are trying to gain a foothold in the industry and the undervaluing of those who have already made a contribution.#
It is said that men get hired and women get trained and re-trained, over and over again.
It can also be challenging for female writers and directors to nurture a belief in their stories, their vision and their abilities in an industry that has, traditionally, given them the cold shoulder. 
The other difficulty is in attracting more young women into, often technical, sectors that are overwhelmingly populated by men. 
As the saying goes, if you can't see it, you can't be it. Lack of visibility can be a vicious circle and act as a deterrent for younger women who are blind to potential career possibilities because there are just so few female role models.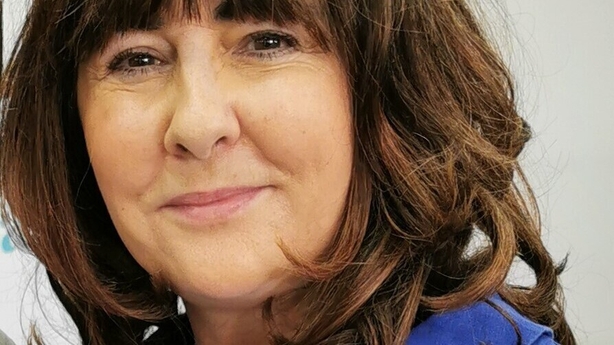 Yet, despite the inequalities that traditionally permeated the industry, Ireland has achieved considerable progress since late 2015 when a surge of activism erupted not only in the theatre but in the film community.
Professional and voluntary groups like the Equality Action Committees of the Writers Guild and the Screen Directors Guild and Women in Film and Television Ireland emerged as strong voices in the call for change. 
Screen Ireland (SI) and the Broadcasting Authority of Ireland (BAI) acknowledged existing deficiencies and implemented gender equality policies and initiatives and now aspire to a 5050-funding target. 
The problem has not been solved but credible work has been done to lay the foundations for change. 
We have seen a welcome surge of female screenwriting and directing talent though it is early days and the future is far from clear. 
Certainly. gender blindness has been replaced by a heightened awareness of gender inequality. But the bigger question is whether that awareness will be shaped into long-term action and structural change.
In 2018, for the first time, the Irish Government made a long-term commitment to film culture by directing funding of €200 million to Screen Ireland from 2018 to 2027.
SI acknowledges that the film and screen industry "is poised to continue to increase and expand the significant economic and social contribution it makes to Irish society" (2019).  
Achieving gender equality, then, is crucially important in order to ensure women and men have an equal presence and a voice in a burgeoning industry. 
The legacy of Covid-19 and its impact on the audio-visual industry is unfolding on a daily basis. Even in the context of the loss and devastation that has been endured by so many of our citizens, we will rise again.
Whether that will be next month or next year we will eventually pick up our lives and move forward. We must not let the focus on gender equality lose its potency and urgency. 
Too much time has been invested and too many have worked too hard to let it slip away. What we have achieved is far from perfect but we have carved a pathway that is internationally recognised. 
Change is slow, fragile, inconsistent and requires constant vigilance and affirmation. But we have fought the good fight and we must commit to continuing not just for the sake of this generation but for those that follow.