This Saturday (April 11th) at 8pm GMT, one of Ireland's most gifted songwriters - Pugwash, AKA Thomas Walsh - will perform his debut album Almond Tea as he puts it "in its acoustic entirety" via Facebook.
2fm's Dan Hegarty sheds more light on this stunning debut.
Most musicians look back on their debut album with emotions that stretch between pride and embarrassment. The memory of the excitement that went into making what is essentially their introduction to a wider audience can be as raw as the days of the album's creation, or as faint as a childhood memory; it depends on the artist, and the experience.
When you speak to any artist about this part in their career; on reflection, they will tell you of how little they knew about what it took to bring that particular collection of songs together to form what we know as an album. Much like many aspects of life, we learn as we go along, and the hope is that we get better at it.
There is no doubt that Thomas Walsh (AKA Pugwash) has grown as a song writer, but there is something about his 1999 debut Almond Tea that exemplifies everything that is great (yes, great) about this under-appreciated artist.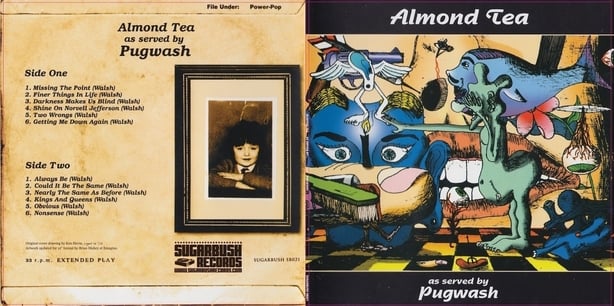 Pugwash had been playing many of the tracks from Almond Tea in the years before the album was released. By the time Walsh and his band mates arrived in the studio, the songs were fully formed, and ready to impress those who would discover them when the album was unleashed.
Listening to it all these years later, songs like Kings & Queens, Finer Things In Life, and Getting Me Down really don't sound like an artist who was making his debut album. Yes, the songs had lived and developed before they were recorded, but we've all heard acts talking about recording for the first album, and explaining how the magnitude of the moment had completely overcame them, leaving the end result as something that wasn't what they had intended.
We need your consent to load this YouTube contentWe use YouTube to manage extra content that can set cookies on your device and collect data about your activity. Please review their details and accept them to load the content.Manage Preferences
If you were to sit down and listen to Almond Tea from start to finish, you would hear so many reference points. It's certainly Beatle-esque in parts, but those nods and winks are equal part XTC, The Move, and ELO. It's all finished off with a very healthy twist and seasoning that we come to know as signature Thomas Walsh.
In the years that followed, he would go on to release better songs and more crafted albums. 2002's Almanac, Jolity (2005), 2008's Eleven Modern Antiquities, The Olympus Sound (2012), Play This Intimately (As If Among Friends) (2015), and his most recent Silverlake (2017) were all strides forward, but these put into context what an exceptional first offering that Almond Tea is.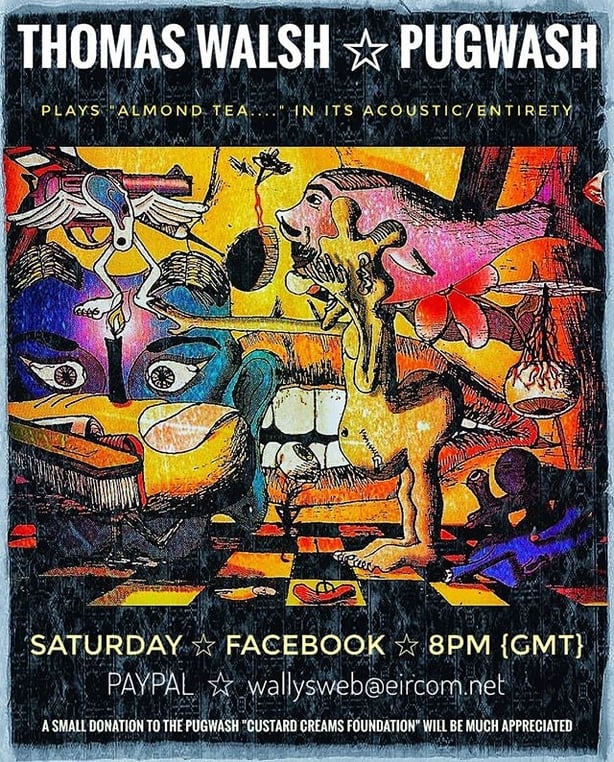 Pugwash will perform Almond Tea live on via his Facebook page this Saturday, Saturday Aprill 11th at 8 pm - find out more here.