The death has been announced of the acclaimed Irish artist Janet Mullarney, who has passed away at her home in Florence, Italy following a long illness.
Her passing was announced via social media by Dublin-based Taylor Galleries, who represented her work.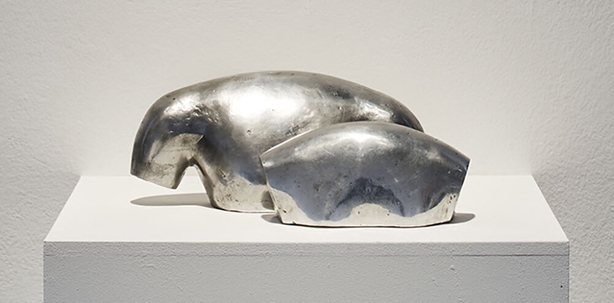 Born in Dublin in 1952 - her mother, Marie Mullarney was a founding member of the Green Party - Janet Mullarney's practice included sculpture, painting, drawing, video and installation.
A member of Aosdana, Mullarney's singular work featured in solo shows at Dublin City Gallery The Hugh Lane, the Royal Hibernian Academy (RHA), the Crawford Municipal Gallery and Limerick City Gallery, and is in a number of Irish public art collections.
In 2019, she was the subject of Then And Now, a major retrospective at IMMA (the Irish Museum Of Modern Art).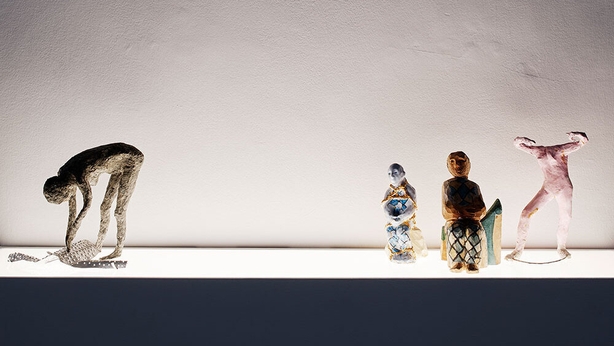 "Enter Mullarney's world," wrote Irish Times art critic Aidan Dunne, "and you fall through an imaginative trapdoor into another realm of fables and fairy tales, where animal characters stand in for humans and meaning is cut loose from the bounds of convention. Her acrobats and performers evoke the heady, heightened space of the circus ring."
Working within a variety of mediums, Mullarney's underlying concerns with, as the introduction of her IMMA retrospective suggested, 'the strangeness, darkness and fragility of the human condition' formed a connecting thread through her work.
Watch: Janet Mullarney discusses her exhibition Things Made in 2010
Resident for many years between Ireland and Italy, and an enthusiastic traveler, Mullarney's work was exhibited worldwide, to considerable acclaim.