Acclaimed author Sinead Gleeson is raising funds for one of the hospitals on the frontline on the Covid-19 crisis - find out why (and how) you should make a donation...
When I was diagnosed with a rare leukemia and lung clot, I spent a lot of nights in St. James Hospital. The doctors, nurses and medical teams there saved my life and provided incredible care. 
We know the risk medical staff all over the world are taking to fight Covid-19, and how PPE - including masks, visors and gowns - are in short supply.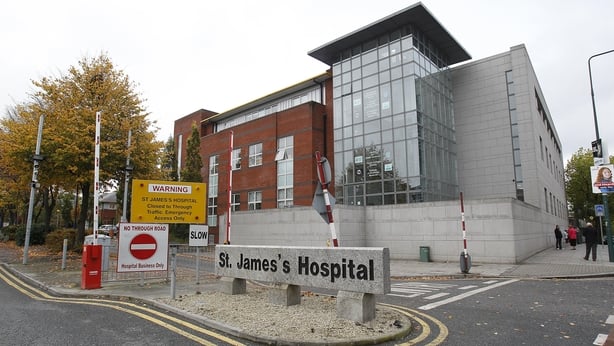 I'd like to raise money to help supply these necessities, as well as any other medical needs from ventilators to food for staff during a time of huge additional strain on a hospital that's also treating thousands of non-Covid-19 patients. 
As a tiny thanks, everyone who donates will be entered into a draw to win one of 10 signed copies (five blue US editions, five orange UK paperbacks) of my book Constellations. I'll also throw in a mystery book from my own shelves for each winner.
I'm asking people to donate the price of a paperback (€8-10) but whatever amount you can afford is greatly appreciated. 
100% of the money raised will go to St. James' Hospital, Dublin - make a donation here.