No lights, camera, but still action!
Stephen Colbert hosts 'A Late Show' from the comfort of his own home, "adjusting" to the new changes that have been brought about by COVID-19.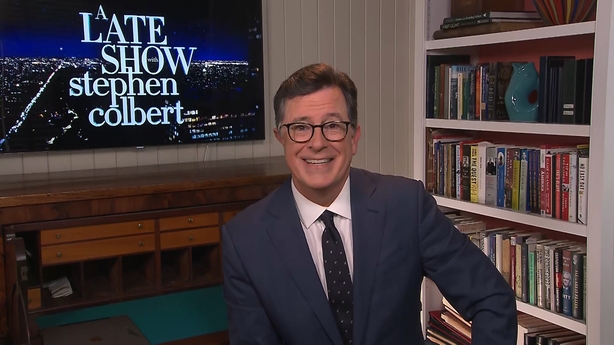 Watch how the first monologue goes down outside of the studio setting!
Watch the full episode now - new episodes of The Late Show with Stephen Colbert are available weekdays only on RTÉ Player.