In the summer of 2005, Druid Theatre Company presented DruidSynge, the first-ever staging of John Millington Synge's entire theatrical canon. Watch their production of Playboy Of The Western World above.
Filmed live by Wildfire productions, Synge's great comic masterpiece tells the story of Christy Mahon, who stumbles into a public house in County Mayo claiming he has killed his father and so capturing the romantic attention of the daughter of the house, Pegeen Mike.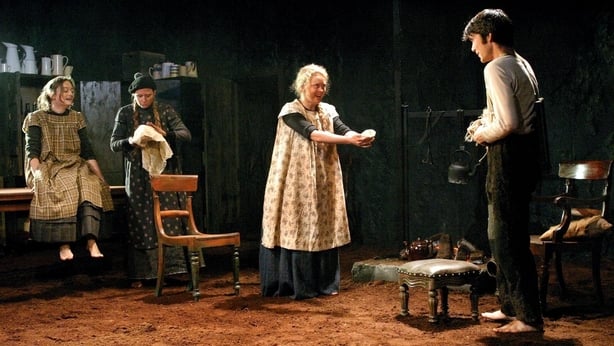 The cast includes Aaron Monaghan as Christy Mahon, Catherine Walsh as Pegeen Mike, Eamon Morrissey as Old Mahon and Marie Mullen as Widow Quinn.
It's a perfect study aid for students studying the text for this year's Leaving Cert - for the rest of us, it's a wonderful opportunity to watch one of the world's great theatre companies in full flight.