The final episode of RTÉ's essential True Crime podcast has just gone live, and here is what Anna Joyce learned. Please prepare yourself for spoilers - listen to it above, or download here and here.
Calling all listeners of The Nobody Zone to be ready with all theories, unanswered questions and fears about serial killer Kiaran Patrick Kelly - for we are about to reach our final destination.
In the past few weeks, listeners have been privy to many stunning revelations. From gruesome underground slayings, and conspiracy theories to surprise witnesses and countless mistruths. The Nobody Zone is a complicated story, which makes cases like Henry Lee Lucas or Ted Bundy look simplistic.
There is also the minor detail of a decomposed skeleton found in the Irish midlands…..
It has been a bizarre journey, but to complete our trip, we first must go back to where it all began for Ireland's most prolific serial killer.
All new passengers, please return to your nearest smart device to listen to all previous episodes before entering The Nobody Zone...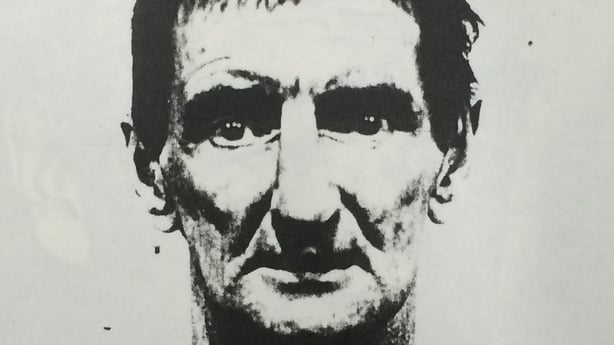 Kelly Family Values
Is it nurture or nature that informs who we become? When examining the Kelly family, one cannot help but wonder what else went on behind closed doors.
Episode six takes us back to Kelly's roots, the very beginning of his life. He was born in 1930 and spent his childhood in Rathdowney in County Laois in the midlands of Ireland. According to records obtained by the podcast, his father was a policeman when he wed Kelly's mother in 1924. However, when Kelly is born his father is registered as an insurance agent on his birth certificate, and by the time his youngest sibling is born he is a labourer. It is unsurprising then that the family was not well to do.
However, things take a darker turn when historian Michael Creagh introduces journalist Rob Mulhern to local man Mark Whelan. Whelan played with the Kelly children as a child, and has some disturbing memories of "games" Kelly's sister would play….. "I always remember it was in the springtime. And the girl, she was a real tearaway, she used to go to the bird's nest and kill the young ones…".
Back Garden Bones
The Kelly family left Rathdowney in a hurry in 1937 and moved to Dublin. The father of Nicky Meagher bought their home. Meagher still lives on the property and agrees to speak with Mulhern for the podcast, however during their conversation things take an unusual turn…. In 1993 Meagher was digging a trench for a water pipe when he made an unexpected discovery….bones. "They say it was like the remains of a skull, like part of a skull with a wire noose around the neck, bull wire they described it as, which is kind of thick wire".
Meagher decides it is prudent to call the authorities, but they theorize it may just be a donkey. However, they collect the remains and call local doctor Niall O'Doherty to weigh in. Rathdowney is a small town, which made it easy for Mulhern to get a quote from O'Doherty about the incident in question. "Well, my recollection is vague at the moment, but certainly a lot of people would have dug up bones from time to time, and any time I ever went to bones
it never came to anything. But I mean I wasn't just going to just pass it off, and you know, you never know when one of them could be genuine."
Unfortunately, when the police took the bones, Meagher never heard anything further. However, that may change by the end of this episode….It is more than a little strange to find decomposed bones in the garden of a future serial killer…
Graveyard Visits
Episode six is riddled with strange nuggets of information about the Kelly clan, and it becomes clear that the family was haunted by something linked to their former home. Kelly's mother would return with his sister every year to sit outside the house. Meagher describes it as someone "visiting a grave".....
When you put the pieces together - a small skeleton with a wire noose buried in the garden, a young girl who liked to torture animals, Kelly who would become a serial killer and a family who left town abruptly in 1937 inferences can be drawn…
Page Eleven News
The Podcast creators could only find one news article which covered Kelly's 1984 conviction. It was in the Evening Herald on page eleven next to "Teresa's Romance Shone in the Stars" about a woman who married her fortune teller. Although brief the article does tell us the judge said the conviction confirmed he was " incorrigible, in penal terms and incurable in medical terms."
Police Reports
In 2016 The Nobody Zone crew contacted the Irish authorities for records of the bones found at the former Kelly home. Like you, dear listener, the team wanted answers - Was there a police report? If so, what conclusions had they drawn? Did they find out if the remains were human? It took them years to garner a response, to be exact it took until 2020. "The statement was concise and firmly asserted that there exists absolutely no record of this event on file with them. The same goes for the state pathologist's office and the coroner. The statement also says that this is consistent with cases where nothing was found to be suspicious". However, this did not stop the team from staging their own investigation into the mystery bones……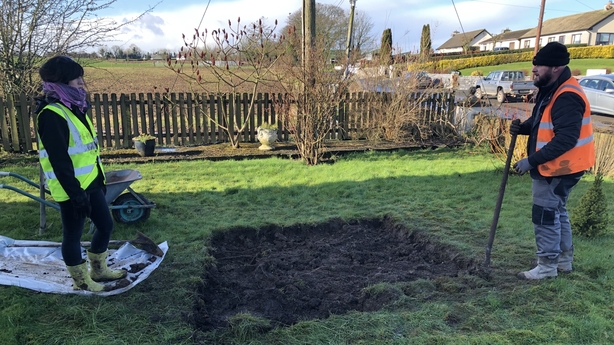 A single shoe
Mulhern returns to the property in 2019 with surveyor Brice Le Comte to try and (literally) get to the bottom of things. However, it seems Meagher left out a few crucial details about what he found in 1993 …. "T'was a leather shoe, that was sort of, well it wasn't in great condition, but it was a shoe". The last time I checked donkeys don't wear leather shoes nor any other wild animal found in rural Ireland. Le Compte also uncovers a six-foot-long pit in the spot where the bones were found. Mulhern resolves to return to Rathdowney one last time to try and crack the Kieran Kelly case.
The Dig - 2020
Mulhern returned to the site in February 2020 with archaeologists Caoimhe Ní Tobín and Colm Flynn. "After a long chilly day digging, the archaeologists get down to the bottom, to the natural soil. It's another way of saying that we dug out the whole feature that the survey had found, as close as we could possibly get to the spot where the police had removed bones, back in 1993, and we found"...... In the past, this article has leaked every spoiler from each episode, but this time you'll have to enter The Nobody Zone yourself to find out.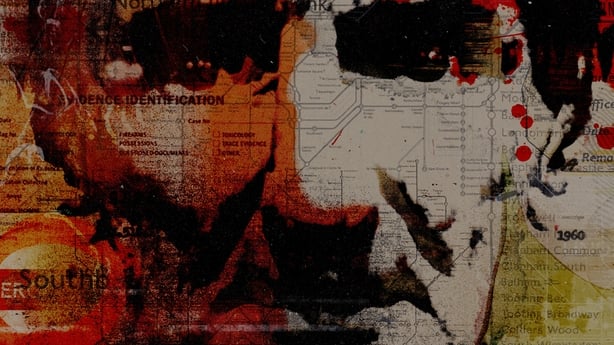 The Last Words
Many people have listened to the podcast including the former detective Ian Brown who Kelly confessed to all those years ago. Mulhern had one final question for Brown - Why? Why wasn't he prosecuted for all his crimes? And would Brown have done anything differently?
"We didn't tout murders. We didn't go to the press and say, oh we got this. The local reporter came down once a week and said, oh Sarge, you got anything for me? That was the sum total of reporting in those days. And so, it never got in the press. Thirty years later, we're looking at the brain we have now. Not the brain that was working all those years ago. And we're also trying to understand the workings of a madman, of somebody who is insane by using sane logic. And it doesn't work. It will always, Kelly will always be a mystery. We know a lot. But there's an awful lot we'll never ever know".
The Nobody Zone
The Nobody Zone is a place of no return, where people are forgotten by society and the communities they once called home. Kelly was not adept at murdering because he had the intellect of Edmund Kemper or the skill of the Unabomber, but because he killed victims just like himself - "nobodies". The gravity of his crimes says as much about society as it does Kelly. He died in prison aged 71." Officially he was only ever found guilty of killing two people. Even if he did confess, there is nothing official, nothing at all that says he was guilty of the murder maybe a dozen other men. People that nobody missed. Who nobody cared about. All of them, occupants of "The Nobody Zone."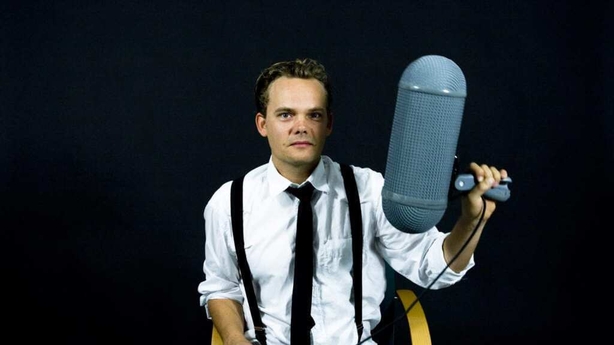 It is worth mentioning that The Nobody Zone is available As Gaeilge and in Danish. They are narrated by the wonderful Krister Moltzen (Danish), and Sinéad Ní Uallacháin (as Gaeilge).
Over one million listeners have streamed The Nobody Zone as of this week, a huge achievement for everyone involved in the project. Thank you for listening.