Tom Roseingrave writes about the making of his new Lyric Feature documentary Stranger Than We Thought, which interrogates the Aisteach archive of Ireland's avant-garde artists - listen to it above.
Before an interview, I always remind myself of one thing: ask the simple question. This is because I constantly forget. I turn one question into three. I add clauses, then subclauses. I pre-empt the answer to my question, then backtrack and say 'or maybe you don't agree at all?'
I remind myself of the same thing on the way to record with Jennifer Walshe, one of Ireland's most important composers, and an astoundingly original voice in contemporary music. Jennifer is the President of the Aisteach Foundation, an archive which has recovered the work of a mostly forgotten Irish artistic avant-garde from the late 19th century to the present day - and the subject of this documentary.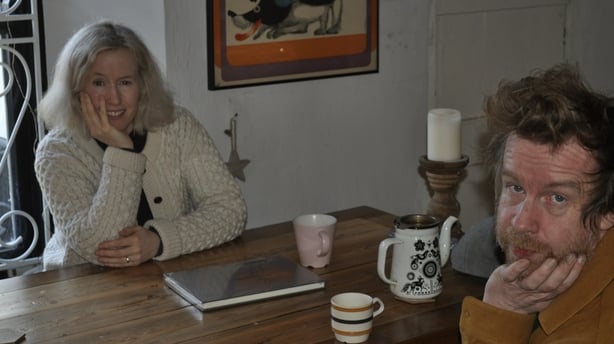 I meet Jennifer at the home of her late great-uncle, the artist Caoimhín Breathnach, in Knockvicar, Co Roscommon. It's one of those January mornings that reminds you why Cormac McCarthy wrote his post-apocalyptic novel The Road not far from here. As I arrive, the weather clears; Jennifer invites me inside to discuss Aisteach's purpose, and the legacy of her great-uncle, a visionary outsider artist whose work is preserved within the Aisteach archive.
Listening back to the interview a couple of weeks later, it's a simple question that yields one of the more interesting responses in our conversation (although it's not hard for Jennifer to be interesting). If these artists were as important as the archive claims, I ask, why weren't they remembered in the first place?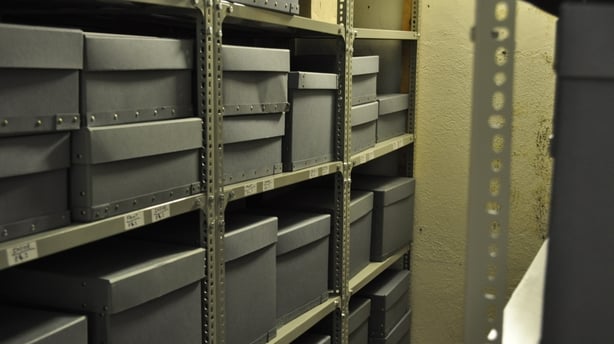 When Jennifer answers, it's with a laugh. It's a knowing laugh, a wry laugh, a 'where-do-we-start-laugh'. She moves on to explain the reasons behind the memory lapse (lack of institutional support, the art's inaccessibility, conflict with cultural nationalism) all of which are necessary to understand these artists and their disappearance. But it's Jennifer's laugh that stays with me. It comes from someone who's full of empathy for the Aisteach figures, and knows that, for many avant-garde artists, obscurity is most often the rule. It says that legacy is rarely proportional to cultural worth.
My documentary, like the work of Aisteach itself, attempts to reverse the disappearance of these legacies. With Jennifer as my guide, I travelled across Ireland and beyond (London counts as beyond) meeting the people who have long championed the work of Aisteach artists. In Mayo, visual artist Alice Maher describes the work of a radical feminist keening circle; in Sligo, writer Kevin Barry recounts the performances of a New Age spoken-word monologist; in Dublin and Limerick, composers Sebastian Adams and Áine O'Dwyer discuss the influence of an avant-garde Irish heritage on their practice.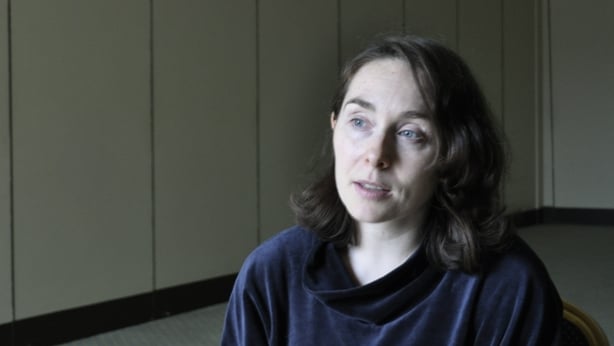 Along the way, several questions returned time and again: why were these artists overlooked? What relevance does their work have today? But more broadly, I wanted to find answers through the experience as a whole: what is a 'living' archive (as Aisteach calls itself), and how can it change our national self-identity?
If you do decide to listen, there is one thing I ask of you: please listen closely. Aisteach shows us that there are hidden currents and strange resonances everywhere, if only we might search them out. The Aisteach artists give us other models for thinking about land, tradition, technology and folklore. There is much to lose if we ignore them.
Contributors to Stranger The We Thought include Composer Jennifer Walshe, writer Kevin Barry, artist Alice Maher and composers Sebastian Adams and Áine O'Dwyer.
So please, keep yourself open to their strange music and art. If we all do, my simple question might get a different answer.
The Lyric Feature: Stranger Than We Thought, RTÉ Lyric fm, Sunday 29th of March at 6pm - listen back here.