A light installation that was due to take place as part of Galway 2020 has been staged, filmed and released online instead.
Savage Beauty, which involved the lighting of mountains in Connemara had been planned for 14-17 March and was described by organisers of the festival as the largest site-specific light artwork ever invented.
However, restrictions on public gatherings due to Covid - 19 meant the installation had to be staged privately and filmed. 
Kari Kola's installation involved  1,000 lights spread over a distance of 5 kilometres. The artist said he was very disappointed that the public exhibition of this work had to be cancelled, but he hoped that this digital edition will "show how we played with scale in Connemara and created something that people would not expect."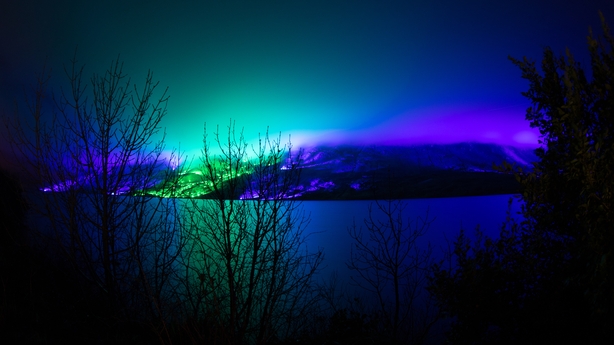 Helen Marriage, Creative Director, Galway 2020 said; "I am so proud of Kari Kola and his brilliant team who have worked day and night for the past fortnight in some of the most challenging weather conditions to create this wonderful artwork. We've been really moved by how welcome the local community has made us during this time. Their support has been invaluable. While regrettably we have had to cancel the live exhibitions of Savage Beauty following government guidance on public gatherings due to Covid-19 virus, I'm thrilled that we are able to share this special digital edition so that as many people as possible are able to experience this extraordinary artwork."
Kari Kola has directed over 2,000 projects in dramatic settings including the opening ceremony of the Year of Light on the UNESCO Headquarters in Paris (2015), and Stonehenge (2018).