Twenty-one years ago, the RTÉ television documentary series States Of Fear, profoundly changed the conversation about residential institutions in Ireland and caused a national outcry.
Now, using the personal testimonies of survivors of residential abuse who sought redress, a new two-part RTÉ series examines the Irish State's response to those survivors.  
Below, reporter Mick Peelo introduces Redress: Breaking The Silence - watch it here, via RTÉ Player.
I thought I was sensitive to the sufferings of survivors of childhood abuse. I've made television documentaries on the subject for years, so when it came to survivors of abuse in residential institutions, I thought we had addressed the mistakes of the past, made amends and helped them find healing and closure as best they could. I thought redress was done and dusted. I was wrong.
In 1999, in a series called States of Fear, my late colleague, Mary Raftery used powerful, first-person testimonies of survivors of abuse in residential institutions to tell a scarcely believable story from the darker edges of modern Irish history. Before the broadcast of the last programme in that series, the reaction of the Irish public was such that the then taoiseach, Bertie Ahern, apologised on behalf of the State to those children who had been abused while in its care. He promised "to address the injustices of the past".
A commission of inquiry was established to find out what happened, why it happened and who was responsible. A compensation scheme was put in place to make amends to survivors and to save them the trauma of going to court. A counselling service was set up by the HSE and organisations such as Caranua and other schemes were put in place to cater for the educational and future needs of survivors and their families. The whole thing cost in excess of €1.5 billion. Money well spent, I thought, if redress did what it promised. But did it?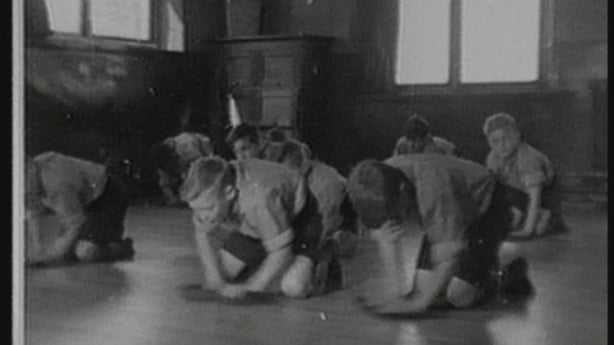 The seven survivors of abuse who feature in Redress: Breaking The Silence, open our eyes to what really happened at redress and the Commission to Inquire into Child Abuse. Seven courageous men and women - representing many, many more - who are willing to break the State-imposed silence that threatens them with a fine or a jail sentence if they talk publicly about their experiences. These seven were among the 15,572 survivors who received awards from the Redress Board after it was established in 2002.
Four of them were among the 2,000 or so who gave evidence to the Commission to Inquire into Child Abuse. All of them were silenced by a gagging order inserted into the legislation at the last minute and, because of this, we know very little about what happened behind the closed doors of the Redress Board and the Commission of Inquiry. Until now.
"In Ireland's legal system, it's easy to equate justice with financial recompense"
While there is no doubt that many survivors were satisfied by the 'redress' system, others we spoke to had negative experiences: they refer to "feeling traumatised", being "on trial" and being "humiliated and undermined". We were anxious to answer a question posed by one of them, Dr Mary Lodato, a former resident of the industrial school in High Park in Dublin. "How did this come about that the Church and State produce a system that is abusive all over again?"
"There is no question of any person who admits wrongdoing to the Commission getting an amnesty, or any immunity from criminal or civil liability in respect of that wrongdoing," said former Justice Mary Laffoy on the first day of the opening of the inquiry in July 2008. Ultimately, the inquiry held not one person to account for crimes committed against children.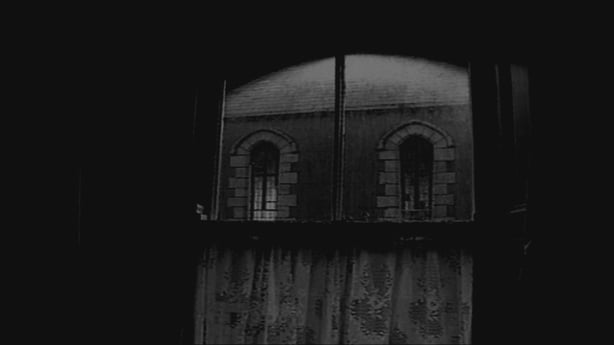 How did a redress scheme, intended to be a healing process and a non-adversarial alternative to the courts, become so intimidating and difficult for so many survivors? Could it be that, as many survivors believe, church and State colluded at the heart of the processes that were set up to redress and repair damage?
In Ireland's legal system, it's easy to equate justice with financial recompense. But in the case of many of those who chose to tell their stories of harrowing, systematic abuse while in the care of the Irish State, the cash was irrelevant. "Dirty money", says Phyllis Morgan, a female abuse survivor who left Ireland for Britain during the late 1950s after 15 years in care here.
Kerry-born John Prior was physically and sexually abused during the years he spent in the care of the Christian Brothers. "Justice was never about writing a cheque", he tells me in tonight's programme. "Justice is about making sure people are helped rebuild their lives. Money doesn't rebuild your life."
Many survivors, and indeed some of the solicitors who represented them, believe that the Redress Board and the commission became as adversarial as any court. Some survivors found themselves robustly cross-examined and undermined at private hearings while the public mantra from church and State was contrite and conciliatory. Three of the survivors we feature speak candidly about how these experiences affected profoundly on their well-being.
Silence is a recurring theme throughout these two programmes. Many survivors feel that the waivers they signed in order to receive their awards - and the gagging order, with its threat of jail and fines - were further abuses, designed to prevent them from ever disclosing the full extent of what had happened to them. Indeed,  in all correspondence with the Redress Board, both RTÉ and the survivors were constantly reminded of the confidentiality clauses that underpin all settlements agreed under the terms of redress.
"This series asks if the State's response to survivors of residential institutions has been adequate and whether or not it delivered on its promises"
Our series highlights a series of significant and weighty public interest issues. What has the State learned from its experience of redress? The Ryan Commission, which produced a shocking and revealing report but lacked teeth when it came to bringing justice and accountability for survivors, set the bar for current and future commissions of inquiry. The State's Redress Scheme for Magdalenes suggests it has learned little in terms of understanding the needs of survivors.
The last Dáil was in the process of legislating for the sealing of the records of the Ryan Commission and the Redress Board for 75 years. Was this proposed in order to protect the confidentiality of survivors or was it to bury the evidence and obliterate it from living memory? Is there not a way that protects those who want anonymity but can also make files available to survivors and researchers?
This series asks if the State's response to survivors of residential institutions has been adequate and whether or not it delivered on its promises. If the problematic issues that took place at the closed hearings of both the Redress Board and the Commission are not highlighted, how can Ireland possibly learn anything and hope to resolve the injustices that have marked much of its recent history?
Mick Peelo is the reporter on Redress: Breaking The Silence, which airs on RTÉ One tonight and tomorrow night (Monday 2 March and Tuesday 3 March) at 9.35pm - or you can catch up afterwards on RTÉ Player.