Challenging perceptions of beauty in his imagery, photographer and filmmaker Perry Ogden was one of the first to use models and non- models together in his work.
His iconic Pony Kids series is regularly cited as an influence on contemporary designers, and he has been taking photographs for over thirty years for Italian, British and American Vogue, Dazed, The Face, W Magazine, Arena and a host of other global fashion and art publications. In 2005, he made his feature film debut with the award-winning Pavee Lackeen.
As a new documentary about his work, Skin+Soul, receives its World Premiere at this year's Virgin Media Dublin International Film Festival, we asked Perry for his choice cultural picks...
FILM
An old friend, Spencer Leigh, has just finished making a documentary about the artist Raymond Pettibon: A Collection of Lines. I didn't know much about Pettibon or his work but I was totally drawn into his world. Filmed over many years, you get this incredible sense of intimacy with the artist and his work. It has just screened at MOMA in NY and I am sure it will soon get a wider release.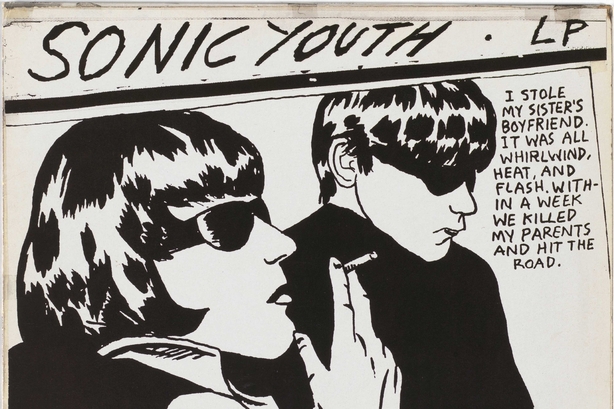 MUSIC
I'm a big fan of every kind of music: opera, jazz, soul, funk, Afrobeat, ambient… I can listen to anything but my biggest love is Jamaican music: from Fifties RnB through ska, rocksteady, reggae and dub to dancehall and beyond. Mungo's Hi Fi are a Glaswegian-based soundsystem who consistently produce killer tunes. Their 2019 release Go Lassie, a remix of the Irish/Scotch folk song Will ye Go Lassie Go was a real treat. Right now I'm listening to Lee Perry's 2019 album Rainford produced by Adrian Sherwood. The standout track Autobiography of The Upsetter is currently on loop. Amazing to think that Perry will be eighty-four in March.
BOOK
I love books and I've always got a few on the go. In his retirement my father, John Ogden, has written a trilogy of novels A Military Education loosely based on his own experience of growing up in the days of Empire only to come of age and find it all falling apart. I'm currently reading the third volume, Antique Drum which was published in November and is set in Kenya at the time of the Mau Mau uprising, Aden and Suez. I'm fascinated by the history of Empire and have started to re-read Jan Morris's Pax Brittanica trilogy starting with Heavens Command. Next up is Don't Touch My Hair by Emma Dabiri, which my eldest daughter Violet gave me for Xmas.
PLAY
I haven't been to the theatre for quite a while. The problem is that when it's bad it's really bad - and it's hard to walk out - and when it's really good it's hard to get tickets. I dream of doing a production of Beckett's Happy Days in the West Bank. Outdoors. At the top of a wadi around Ramallah, or somewhere like that. The sun blazing down as Winnie, buried up to above her waist and gazing at zenith launches into, "Another heavenly day…".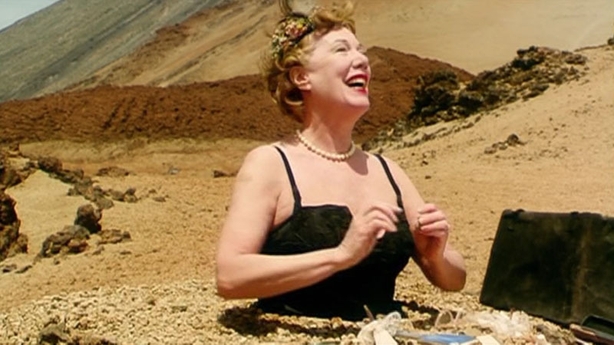 TV
Ever since the Brexit referendum I've been addicted to Newsnight. It's got really bad – the addiction, that is – in that I can now sit through the dullest of shows. If I don't nod off I might flick over to The Tonight Show. That soon perks me up.
GIG
The last two gigs I went to were both by Robert Plant - tirst one at the Bord Gais Theatre, and then at the 3Arena. An old friend of mine since school days, Justin Adams, plays guitar in Plant's band the Sensational Space Shifters. The musicianship was out of this world and Plant still has a great voice. I had a drink or two with Justin and Plant afterward and Plant talked about all the great blues singers he met in the Sixties and
how inspiring their music was.
ART
The best show I've seen in the last year was the Don McCullin retrospective at Tate Britain. An incredible body of work. Beautiful black and white prints which McCullin made himself.
PODCAST
Eamonn Dunphy hosted an exceptional episode of his podcast The Stand when in conversation with Colm Tóibin discussing Colm's book Mad, Bad, Dangerous to Know: The Fathers of Wilde, Yeats and Joyce. Completely fascinating and their rapport was electrifying. I must have listened back four or five times. It was only surpassed by Spotify's eight-part Stay Free: The Story Of The Clash, hosted by Chuck D from Public Enemy, which was magnificent.
TECH
I love Audible. It's great for me and for my six-year-old twin daughters. I don't get that much time to read so to be able to stick on a book in the car – for them or for me - is a joy.
THE NEXT BIG THING...
I would love to see Loah get the recognition she deserves.
Skin + Soul screens at the Virgin Media Dublin International Film Festival on Tuesday, March 3rd - find out more here.