French economist Thomas Piketty's 2013 book Capital in the Twenty First Century became an unlikely bestseller. Now he returns to the table of popular but eruditely framed thinking - a fine line -  with his new work, which runs to over 1,000 pages.
During the summer of 2013, your reviewer trudged through a Paris paralysed by a transport strike to interview Professor Piketty for RTÉ One's Prime Time. He was charming, generous with his time and alert to the need to explain his big ideas as simply as possible for a television audience.
Those qualities are evident in his new book, Capital and Ideology, in whose introductory chapter Piketty admits to employing wide-ranging sources of reference which readers may find to be a little too wide. He recommends that his readers feel 'free to choose a path' around his imposing tome to avoid reading it all sequentially.
We need your consent to load this YouTube contentWe use YouTube to manage extra content that can set cookies on your device and collect data about your activity. Please review their details and accept them to load the content.Manage Preferences
This is all very considerate because 1,000 plus pages is a big commitment for many readers. But don't be afraid: dive in. There are ideas and observations here that will illuminate the characteristic swings in politics we have seen abroad and at home in recent years.
Piketty has delved into medieval societies, revolutionary France, slave-owning colonies and the complicated social structures of India to give historical context to the explanations societies have developed to justify differing levels of inequality over time.
Readers of Capital in the Twenty-First Century will find some familiar ground here. He repeats and builds upon the fascinating material he and other researchers collated, based on the rich resources of French nineteenth century tax records. They show how France on the eve of World War One was one of the most unequal societies in history. The concentration of wealth then was even greater than it was on the eve of the French Revolution.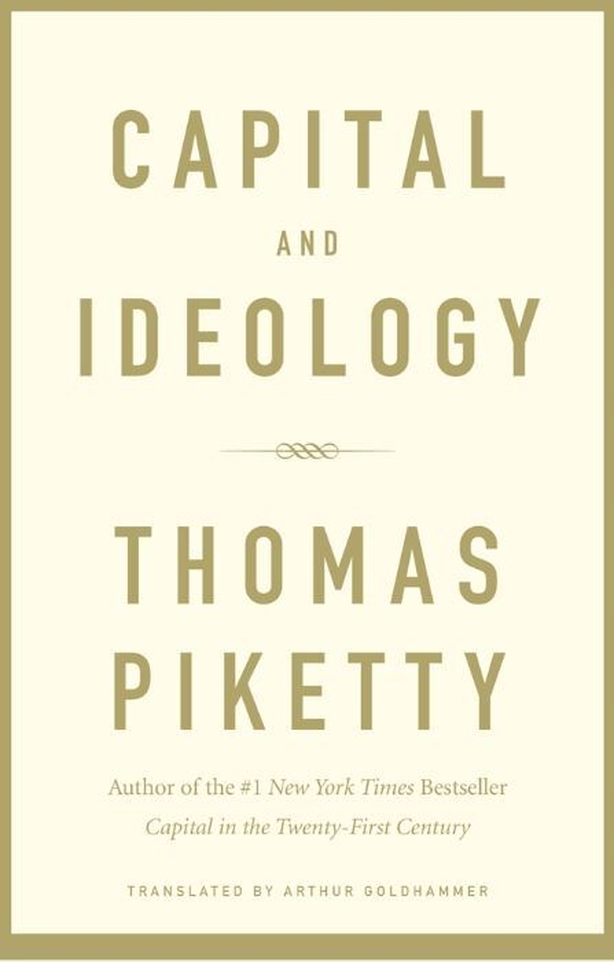 The thrust of that book was that the world wars of the twentieth century destroyed huge amounts of wealth in Europe. They also laid the ground for political change which allowed for three decades of social advancement based on economies underpinned by progressive taxation.  The book warned that the reversal of that trend from the 1980s has led to an increasing concentration of wealth. This threatens future economic growth. All of this was underpinned by a simple theory and reams of data.
This book goes one step further and examines how politics has failed to keep pace with economic changes. Piketty warns that if bold actions are not taken to restore fiscal and social justice, the political structures we take for granted will crumble.
The author writes a lot about education in the new volume, which has been translated from the French by Arthur Goldhammer. He maintains that some of the technological and industrial leads the US enjoyed in the twentieth century were partly down to having an average 50-year head start on most other western economies in the provision of free, universal primary and secondary education. He claims the failure to follow through with this policy at third level is one of the reasons inequality has risen since the 1980s. 
He claims, based on voting patterns, that the parties of the center-left have become the parties of the educated elite. He terms them the 'Brahmin Left'. He goes on to claim that they enjoy many of the benefits of the 'Merchant Right' which has led to some resistance to levying more taxes on higher earners and the neglect, politically, of the less well -off.
Because of this, he believes, we have Trump, Brexit and the Yellow Vests.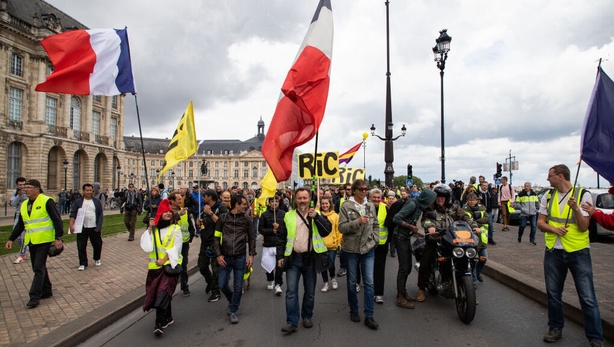 He has a lot to say about tax competition (he doesn't approve) and harsh words for the corporate tax policies of countries like Ireland. He claims that "if the larger countries of the Eurozone imposed sanctions on Luxembourg and Ireland, those countries would quickly yield..."
Some of his conclusions, however, can at times sound simplistic, even glib. For example, when discussing pooling sovereign debt in the Eurozone as part of a complete fiscal union, he claims that debt interest payments for member countries would be consequently reduced. He notes how more than 200 billion Euro a year is being spent on interest payments, compared with a paltry two billion Euro invested in the Erasmus student exchange programme. "Is this really the best way to achieve a better future?" he queries.
Piketty believes in the creation of a 'transnational democratic system' aimed at achieving 'social, fiscal and environmental justice'. He thinks the notion of permanent private ownership 'will need to be replaced by temporary private ownership' and that the proceeds of a wealth tax should be 'parcelled out to every citizen in the form of a universal capital endowment.'
There are a lot of potted histories in this book, even a brief discussion of the Land Acts in Ireland. They are all exhaustively researched but sometimes they are also a little exhausting for the reader. This sometimes takes away from the very real and pertinent questions Piketty raises about the inadequate political responses to rising inequality and discontent with established parties and institutions like the European Union.
Many of these questions surfaced in our own recent election. This book goes a long way towards framing what is happening both here and abroad in a broad historical and political context. Not everyone will agree with Piketty's solutions. That said, inequality and how to address it will remain the predominant political issue both here and abroad for some time to come.
Robert Shortt