Walls Talk is a new dance piece for solo dancer, Breandán de Gallaí, and singer, Gina Boreham, opening later this month at Dublin's Project Arts Centre - below, Brendan writes for Culture about creating 'an abstract assemblage of fragments which give meaning to all of our lives'. 
When I first heard Gina Boreham sing I marched straight up to her and said "We have got to do a project together!" I had just premiered a new work, Aon, in Amharclann Ghaoth Dobhair in the Donegal Gaeltacht, and Gina, who is friends with one of my company dancers, Aislinn, and had another, Brendan, as a lodger, had come from London to see her mates in the show.
We had an opening night party, obviously, which eventually became a singsong. Aislinn suggested that Gina sing, and she left both Brendan (her lodger) and me stunned. I think Brendan's exact words were "F**k me!" Gina sings with Dunajska Kapelye (The Danube Band), a Gypsy/Balkan folk band, and specialises in vintage jazz and blues classics. That night she sang Billie Holiday's Deep Song.
We need your consent to load this YouTube contentWe use YouTube to manage extra content that can set cookies on your device and collect data about your activity. Please review their details and accept them to load the content.Manage Preferences
I had no idea what this project would be, but my attachment to the music of this era was an intriguing element and definitely a good starting point. Those records were in our house. I remember finding the weighty, solid, brittle 78s in the attic. Our Christmas record collection was from that era – Bing Crosby, Doris Day, and the like. I remember a Mahalia Jackson LP, her sad face on the cover, and how I thought she looked like my mother (who was born and bred in Gaoth Dobhair!). I've been listening to Billie Holiday, Chet Baker, Sarah Vaughan et al since I was a teenager. I am often struck with the sense of not necessarily belonging to my own time – that the mid 20th century might be a better fit for me.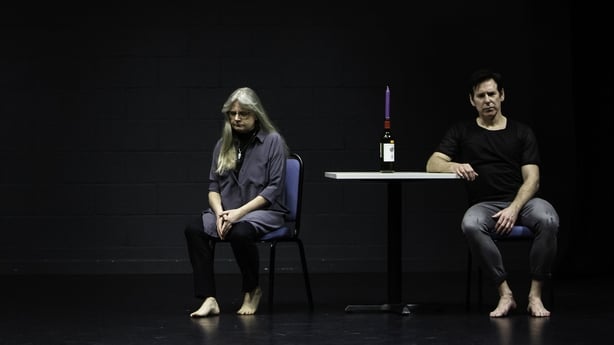 With Gina's singing in mind, I imagined that the show might be a sort of song cycle – or Liederkreis. As Gina and I researched the concept, we seemed to agree on so many things. Both of us love sad songs, and believe they are important to have in our lives. Neither of us feel sad when we listen to them either. Our source material included Sheldrake's Morphic Resonance Theory, The Stone Tapes, and Larry Dossey's One Mind. We grappled with notions of species-wide consciousness and genetic memory. I even revisited my undergrad physics days mulling over quantum theory, Schrödinger's cat, and the multiverse hypothesis.
The name came to me over pints in O'Brien's on Leeson Street. 'Old man' pubs seem to be blanketed with stories and memories: celebrations; fights; sorrowful times; secret love affairs; not unlike the layer upon layer of paint, and pre-smoking-ban smoke embedded in the walls. "If these walls could talk" led on to Walls Talk. Because the walls really do talk, or certainly they could, once we're sophisticated/advanced enough to extract the information, no more than reading a magnetic tape or CD. As we live our lives we leave traces of ourselves behind – our actions, feelings and thoughts clinging to the stuff we touch – physically, disturbing the entropy, and metaphorically – an emotional load remaining for others to see or sense.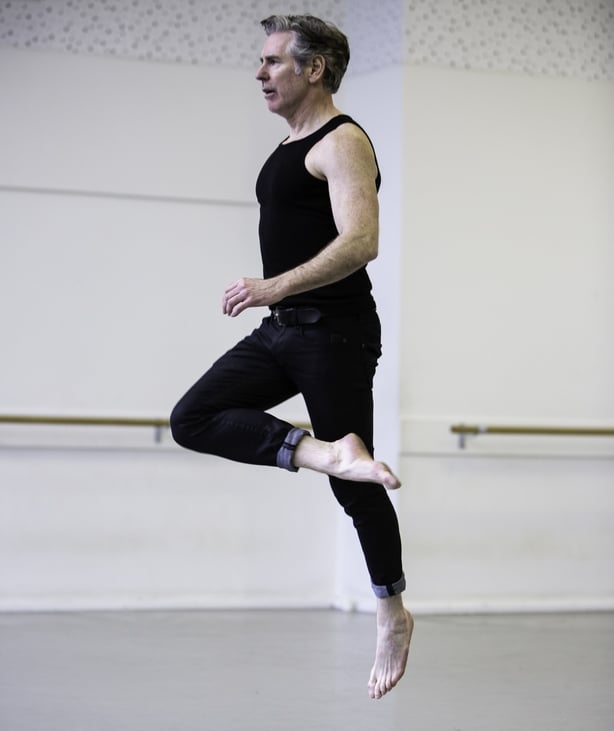 Our peculiar creative process continued with deep reflection on formative moments in our lives that left a lasting mark, and that we carry around as embodied memory – obvious to those who know us, less so to strangers who only know that that's a body with a story.
Both of us love sad songs, and believe they are important to have in our lives. Neither of us feel sad when we listen to them either.
Whilst my own movement is rooted in traditional Irish step dance, I was drawing from my Habitus (Bourdieu) – what I like to refer to as the 'shadows that remain on the body from seminal experience' – trauma, fear, violence, pleasure, etc. – tapping into the physical memory imprinted on the body. We explored passages of text, some from the English literary canon, other pieces we wrote especially for the show.
The show has become an abstract assemblage of fragments which give meaning to all of our lives, with often no connection between those things. This chaotic cacophony comes in the form of a stage filled with random objects and things - from the music, song and dance - representing many different genres, to the text and the mise-en-scène, all diverse and contrasting – yet making unexpectedly harmonious bedfellows.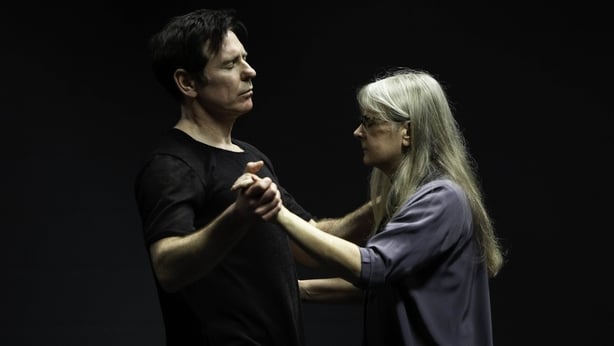 The original music arrangements were created by Paddy Mulcahy (Limerick), Fiachra Ó Corragáin (Kinsale), Joe Csibi (Dublin) & Zac Gvi (London). Songs include Seems Like Old Times, I'm Fool to Want You, Gloomy Sunday, Deep Song, For All We Know and I'll Be Seeing You, to name but a few.
As we enter the last week of rehearsal, much of the source material is no longer visible and what's left is an emotive slice in time – all time – any time – that might make us reflect on the nature of existence, and lead to a greater understanding of others, increased empathy … love even.
Walls Talk premieres on the week of the 25-29th February in Project Arts Centre, Dublin - find out more here.