Opinion: There is bitter irony in having the surname Bell and trying to help raise the alarm. But when someone you love is gravely injured you call for help, don't you?
At the hustings organised by the National Campaign for the Arts just before the election, in a tense room filled with people who have been ringing the alarm for years, representatives of all the major political parties were asked would they commit to doubling arts funding (at least) by 2025, which would bring us a little closer to the EU average.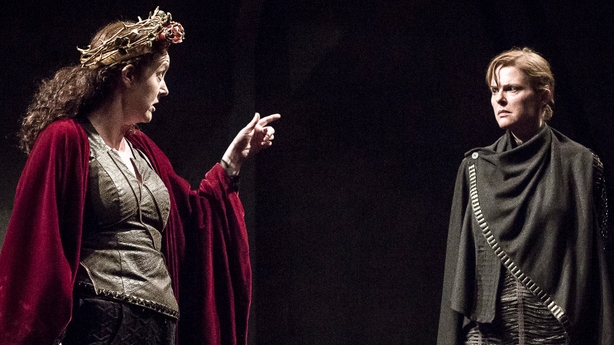 The average, note. Government investment in the arts is lower than any other country in the EU. That often surprises people when I mention it, seeing that the exceptional work of Irish artists more than holds its own internationally. One of the reasons for that is clear: Irish artists often subsidise that work by giving their time for free. 72% of artists working in Ireland earn less than the national minimum wage.
In 2015 I launched Gap Day, an Arts Council-funded programme that I run with Mermaid Arts Centre in Bray to offer support to self-employed theatre artists across the country. I knew from nearly 20 years' experience that putting time aside for creative thinking can often feel like a guilty indulgence when there are bills to pay. Despite it being the most important thing we need to make art. We invented Gap Days as a tiny respite for talented people we knew were struggling after years of underfunding in the arts.
Watch: Inside the Gap Day programme
We need your consent to load this YouTube contentWe use YouTube to manage extra content that can set cookies on your device and collect data about your activity. Please review their details and accept them to load the content.Manage Preferences
On a Gap Day artists are paid €200 for their time, given a room in an arts centre or cultural space close to where they live to work in, and a packed lunch. Gap Days are for reading, writing, drawing, thinking, and dreaming. It's a tiny offer, but new shows, new partnerships, and new leases of creative life spring from that small seed. To date we have supported 84 professional artists across the island, selected from a total of 271 applications, to take 169 Gap Days.
Successive governments continue to bask hypocritically in the glow of our internationally-acclaimed music, literature, visual art, theatre and dance, while simultaneously offering our artists the smallest of crumbs.
I always suspected Gap Day would be popular. What I didn't expect was that it would give me a deeper understanding of the obstacles people face while trying to make time for their art. From those who work as carers for children, partners and parents, to those scrambling between two or three part-time jobs, to those sharing cramped accommodation who can only work at the kitchen table after everyone else has gone to bed, each person is struggling to maintain the time and dignity to dedicate to their artistic work.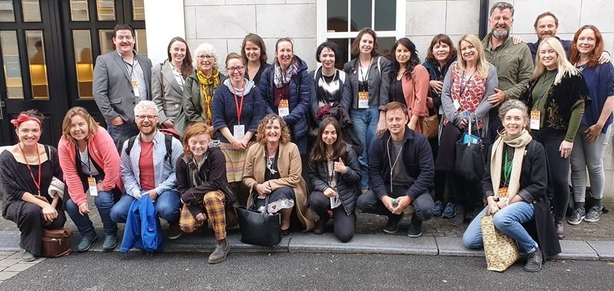 What I also didn't expect was that, five years on, I would be increasingly angry that the Gap Day programme is needed. Each year I am embarrassed by the poverty of what we can offer. One or two days of support for a handful of people is the barest of minimums. A sticking plaster on an open wound. Every year I am embarrassed by the profusion of thanks we receive from the lucky few who get a Gap Day. They talk of validation, of a life line, of the effect of the support greatly outweighing the €200 fee – even though that fee is often the only money received for their creative work that month.
Successive governments continue to bask hypocritically in the glow of our internationally-acclaimed music, literature, visual art, theatre and dance, while simultaneously offering our artists the smallest of crumbs. The Arts Council recently launched its policy on fair pay for artists with tee--shirts and badges emblazoned with #PayTheArtist. I appreciate what they are doing in helping make the issue more visible, but without a significant increase in arts funding for the Arts Council to administer I fear that the argument is mostly academic. That hashtag would be better aimed at the incoming government than our underfunded cultural organisations and programmers.
"In the here and the now pay the artist, or the art will disappear."@EmmetKirwan performing a piece called #PayTheArtist at yesterday's launch of the Paying the Artist policy.https://t.co/8uUI7zOozA pic.twitter.com/0h9ba8tfES

— Arts Council Ireland (@artscouncil_ie) February 12, 2020
At the NCFA hustings all but two of the parties present, Sinn Féin and Fianna Fáil, promised to double arts funding. Even leaving aside the flimsy nature of pre-election promises, we have the prospect of at least one of those two parties forming a coalition, creating a government that will probably not do much to increase arts support in any significant way. Again. Despite the fact that for every €1 invested in the arts, almost €2 goes back to government in direct taxation.
This alarm bell is ringing as loud as it can. Those of us who work in the arts have long been saying that things are difficult. It is different now: we are truly at a crisis point. We are watching our talented, educated, ambitious colleagues leaving the arts or leaving the country because they can't afford to live here and continue being artists, writers, musicians, and performers. We have been ground down by a poverty mentality, if not actual poverty. Those of us who can will continue to limp along, but it is affecting our daily lives, and it is ultimately affecting the art we can offer you.
Applications for the Gap Day programme for self-employed theatre artists are now open until March 3rd - find out more here.
---
The views expressed here are those of the author and do not represent or reflect the views of RTÉ