Comedian Alison Spittle brings her brand-new show Mother of God to Dublin's Liberty Hall Theatre on Saturday 21st March 2020. We sat down with the comic to discuss religion, feminism and her fashion icon, the Virgin Mary. Watch the video above.
In the winter of 2001, the world changed irreparably for Alison Spittle. Sat at her school desk, surrounded by her peers, she took on the fight of her life - a scrimmage to play the coveted role of Mary of Nazareth in her school's nativity play.
Spoiler alert: She didn't get it.
Instead, she landed the role of the humble shepherd. And while you may think that a childhood performance wouldn't have much of an effect on your adult life, a Virgin Media study conducted in Britain says just the opposite.
According to the findings, children who played a trusty ox or the Angel Gabriel were likely to make the most money, while 'Marys' and 'Josephs' were close behind in earnings with 'Marys' likely to be the most content in life.
Of course, all of this should be taken with a pinch of salt, and back in the early 2000's Alison wasn't too concerned with her future earnings. So why did she fight for the role of Mary?
"To me, Mary is a fashion icon. I think for a lot of Irish women, Mary is a fashion icon because she rocks a good flower crown, she wears a bolero - she's always rocking a layer - and, like a lot of Irish women, she lies about how much sex she has," she laughed, joking.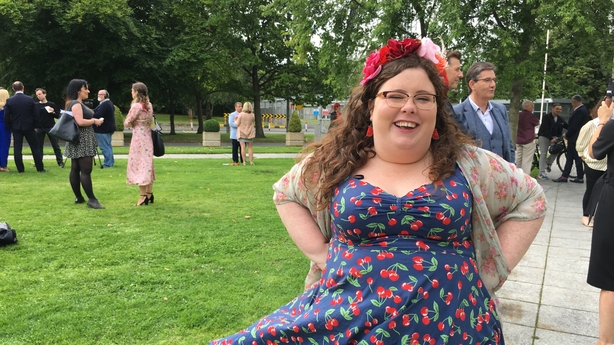 Growing up in Westmeath with an English father and an Irish mother, the comic has always had a complicated relationship with religion. Something, she says, she wants to address in the show.
"My dad is very atheist and my mam is Catholic. When they got married, they had to sign a contract to bring up subsequent children as Catholic or else they wouldn't be allowed to marry. I did my communion, confirmation, all of that. Then I had a think about it and thought: 'it's not for me'.
"But now that I'm getting older, I can understand why people pray, why they kneel down and why it's nice to have something to do on a Sunday. I do miss it and I am jealous of people who still have faith."
Confirmation names, however, will always be funny.
"Why couldn't we just pick mad ones? Why does the Bishop get to make a decision on what an eleven-year-old wants to pick?"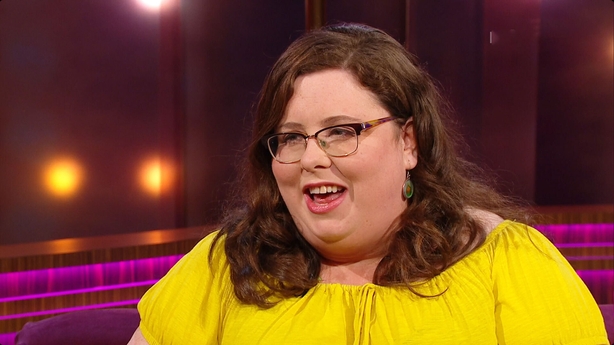 Since moving to the UK last year, Spittle has appeared on multiple episodes of the hit podcast, The Guilty Feminist, where she has spoken about various aspects of feminism from the environment to relationships.
Looking at her relationship with the movement, the stand-up says her beef with the patriarchy goes way back:
"It's like when you're a kid and you say 'that's unfair' and you don't know why it's unfair and then when you're older you realise it's the patriarchy! It was that the whole time," she laughs.
Having read Caitlin Moran's How to Be a Woman to her sisters as a bedtime story, the entertainer says she loves to discuss all aspects of feminism on the podcast but has no time for people who want to argue equality:
"I hate getting into rows over feminism, it's so counter-productive."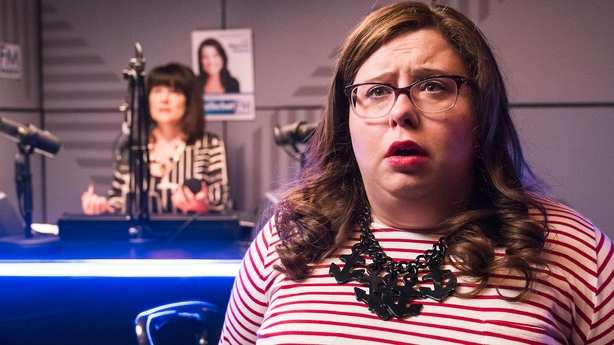 In fact, she insists on celebrating both men and women equally in her work. The Nowhere Fast creator, who recently wrote a play called Starlet for the Dublin Fringe Festival, says she's eager to get back to writing more about Irish men.
"I just think that there is nothing more interesting than Irish people, especially Irish men. Irish women are incredible, they're the best people in the world - we've got Sinead O'Connor.
"But then, with Starlet, the male character was the person I was very curious about and wanted to depict - that quiet Irish countryman who doesn't say much. I'm just very excited by, specifically, people from the country."
To hear Alison speak about feminism, religion, getting over grudges and the now-canceled Oxegen music festival, get your ticket to Mother of God now - click here.