Watch a special sold-out Lyric Concert Live from the National Concert Hall, Dublin - showcasing three vibrant orchestral showpieces of contrasting passions…with happy endings guaranteed! 
The wondrous Gabriela Montero joins Chief Conductor Jaime Martín and the RTÉ National Symphony Orchestra for one of Mozart's greatest Piano Concertos, No.20.
Ahead of its time, it's a boiling cauldron of emotions laced with dark moods and bitter disputes, piano and orchestra like lovers locked in a grumbling disagreement over some half-forgotten sleight. Finding Mozart in operatic mood and at his most combative, it moves between shadow and light with feline ease, the free-spirited bravado of the piano's long, flowing lines eventually winning over the orchestra as it pirouettes dizzily with the joy of reconciliation within the orchestra's warm forgiving embrace.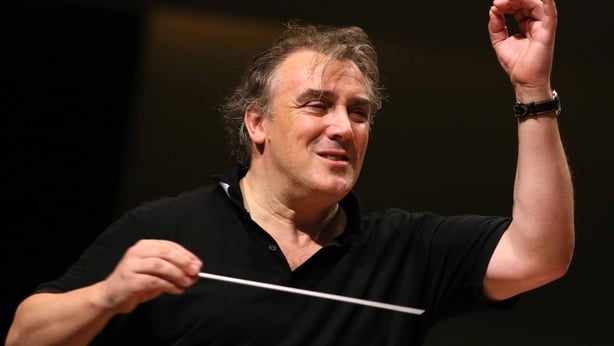 Beethoven's Third Symphony transformed the symphony overnight. In 2016 a poll of more than 150 international conductors for BBC Music Magazine rated it as the greatest symphony ever written. Originally intended as a salute to Napoleon Buonaparte, his later imperial ambitions prompted a change of mind on Beethoven's part. Even so, it remains a magnificent display of music's power to act as a clarion call to summon the most noble human aspirations: Liberté, Égalité, Fraternité.
Emerging from the long shadow of her brother Felix, Fanny Mendelssohn's music is at last gaining the recognition it deserves. Her only known orchestral work, the Overture in C is a work of engaging directness and quiet splendour. Carried along with all the freshness of a spring stream, its well-mannered modesty and wit will charm and beguile...
Watch a highlight from the evening - Gabriela Montero improvises a Percy French classic:
We need your consent to load this YouTube contentWe use YouTube to manage extra content that can set cookies on your device and collect data about your activity. Please review their details and accept them to load the content.Manage Preferences
Programme:
Fanny Mendelssohn - Overture in C 
Mozart - Piano Concerto No. 20
Beethoven - Symphony No. 3, 'Eroica'