For this year's Dublin Theatre Festival, actress and playwright Janet Moran brings Looking For America to the stage – it's a true story documenting her partner Federico Julián Gonzales' past life, in which he and his family had to flee El Salvador's Civil War when he was 5 yrs old, and which led to his fascinating journey to Ireland via Cuba.
Below, Janet writes for Culture about the extraordinary tale behind the project...
I had spent the evening drinking rum on the scorching roof of our Airbnb in Havana. It had been a wonderful and intense few weeks. We'd arrived in Cuba a few nights before, in the middle of a rainstorm. My parents, befuddled and not a little wary of the tight streets in Old Havana and the neighbours' balconies that almost touched ours. The night before, an old friend of my Salvadoran mother in law, an ex guerrilla fighter had, while smoking a cigarette over the chicken stew she was cooking us, laughingly shrugged off my partner Fede's tease that his father had always said the faction she fought for in El Salvadors' civil war had to be "babysat" because they had no training and no arms. "That was until we robbed that bank and got 2 million dollars'' she said. My mum had gulped. We weren't in Kansas now.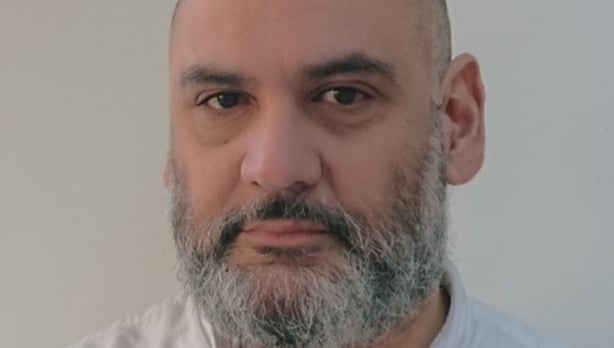 Before Havana, we'd spent two weeks in San Salvador with Fede's family. A thrilling and relentlessly moving experience as I watched, and really began to understand what it means that our 4-year-old son has family there. Family who love him and who he instinctively loves. And now here on the roof, in Havana, a little befuddled myself by the rum and the heat, I listened as Fede told me of his nights wanderings.
He and his mum had taken off earlier that evening to look for an old friend. Another guerilla fighter, a woman who had fought the Salvadoran military junta alongside his uncle and who had looked after him, when, as a child he had been mostly left to fend for himself in Havana. Her name was America.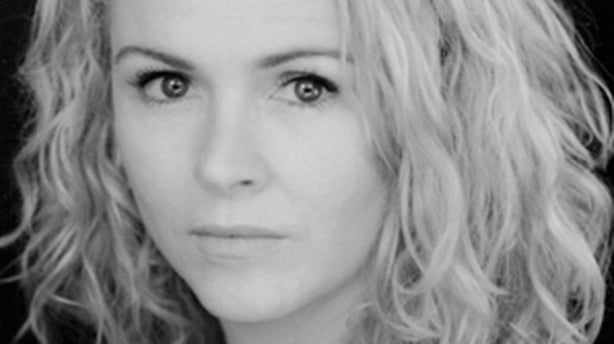 Fede and his mum had travelled across the city walking till they limped, persuading reluctant taxi drivers, using google maps, half-remembered memories and intuition to find this woman that they hadn't seen for 20 years. Along the way, they stopped off at the old government-run guesthouse they had lived in, sought an old neighbour who had long since left for the other America and learned what had happened to other old friends from interested strangers. It was an extraordinary story. I knew that Fede had been writing about his life for the kids but as I listened an idea formed. I urged him to write his story in order to share it wider audience. He was reluctant at first, but knowing the quality of his writing and knowing the almost unbelievable facts of his personal history I knew it was a story worth sharing. And so I persisted.
Even though he has never performed before, he agreed. I pitched the idea to Jenny Jennings of THISISPOPBABY, because I knew their biennial arts festival, Where We Live, a festival all about home would be the perfect home for Fede's story.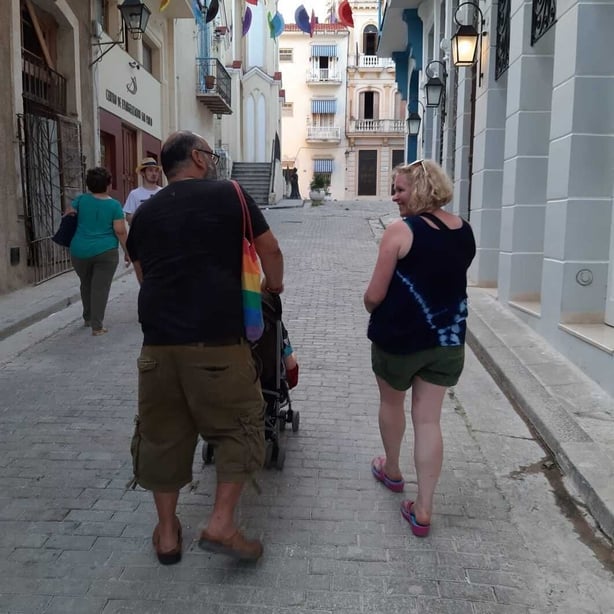 It's a story that takes in the Salvadoran Civil War, the search for refuge across many countries in Latin America, the sacrifices his family made for their belief in a better society and then him improbably making a new life in Ireland. It's a story about being an exile and the moments of cruelty and kindness that are indelible in one's life.
It's an important story. It needs to be heard. We hope you'll come.
Looking for America is at Mermaid Arts Centre on 1 Oct, Draíocht, Blanchardstown on 3 Oct and at axis: Ballymun on 10 Oct, as part of this year's Dublin Theatre Festival - find out more here.