And how was your week? Here's our handy tipsheet of Cultural musts for the next seven days...
JEHNNY BETH - FLOWER
The Savages frontwoman goes solo with a deadly new song from her incoming debut album To Love Is to Live, which features the xx's Romy Madley Croft, IDLES' Joe Talbot and Peaky Blinder Cillian Murphy.
LORDS OF STRUT - ABSOLUTE LEGENDS
If you've never seen Irish comedy dance gods Sean Tastic and Famous Seamus live, then there are two things you need to know - there 'aint no party like a LOS party, and you will see dynamic (and possibly inappropriate) aerodynamic feats that you cannot unsee. The dynamic duo bring their Absolute Legends show to venues nationwide this month - find one near you here, and watch them talk to RTÉ Culture below.
MORNING, NOON AND NIGHT ON RTÉ LYRIC FM
In a fascinating three-part series of radio essays, documentary maker Regan Hutchins joins artists, poets, friends and family to hear how we encounter morning, noon and night. Listen to Morning below, and catch the remaining two episodes on RTÉ lyric fm on Sundays 16th and 23rd February, at 6pm.
APEIROGON BY COLUM MCCANN
The latest novel from the author of Let The Great World Spin and Zoli is a story of love, loss, and compassion about the unlikely friendship between an Israeli and a Palestinian who both lost a daughter to violence and turned their grief into action and activism. Book Show host Rick O'Shea is a big fan, and Steven Spielberg's company Amblin have already snapped up the movie rights.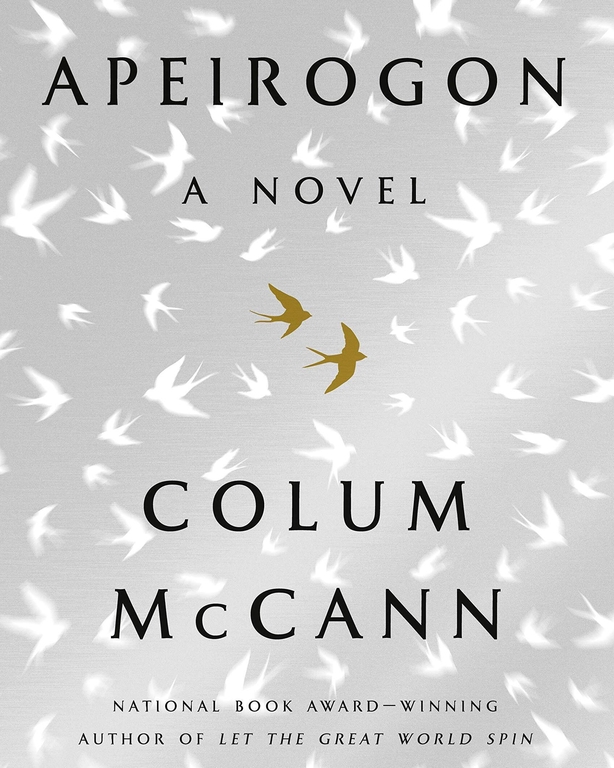 THIS TIME WITH ALAN PARTRIDGE ON RTÉ PLAYER
While Steve Coogan returns to screens next month in The Trip To Greece, the most recent series of his alter-ego's painfully funny misadventures lands on RTÉ 2 - you can catch up here on RTÉ Player.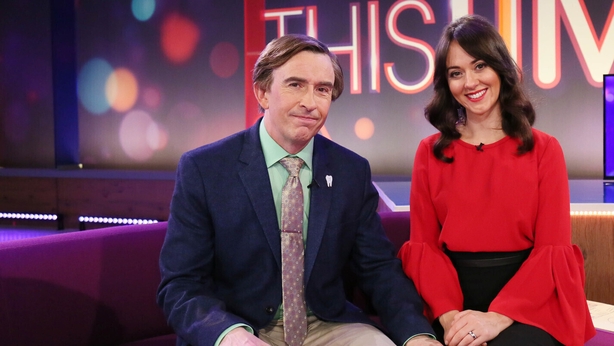 WHAT WE DID IN THE SHADOWS
If you're in Dublin, don't miss this superb (and rather massive) exhibition of music photography from talented snappers Leah Carroll, Kieran Frost, Colm Kelly and James Murray, featuring everyone from U2, Billie Eliish, Fatboy Slim, Janelle Monae and Grace Jones to New Order, The Strokes, Patti Smith and Fontaines DC - it's in the frame at Bloody Mary's on Sth. William Street - find out more here.
What We Did In The Shadows presents Hindsight 2020 from February 20th, in Dublin's newest venue - Bloody Mary's. https://t.co/AyonDV9Emb pic.twitter.com/oqPnICH1gu

— What We Did In The Shadows (@wedidshadows) February 11, 2020
THE ZURICH PORTRAIT PRIZE AT THE CRAWFORD, CORK
A photograph portraying the connection between a new parent and her baby is the winner of the National Gallery of Ireland's Zurich Portrait Prize, the annual competition showcasing contemporary portraiture, currently on display at Cork's Crawford Gallery until 13 April, 2020 - find out more here.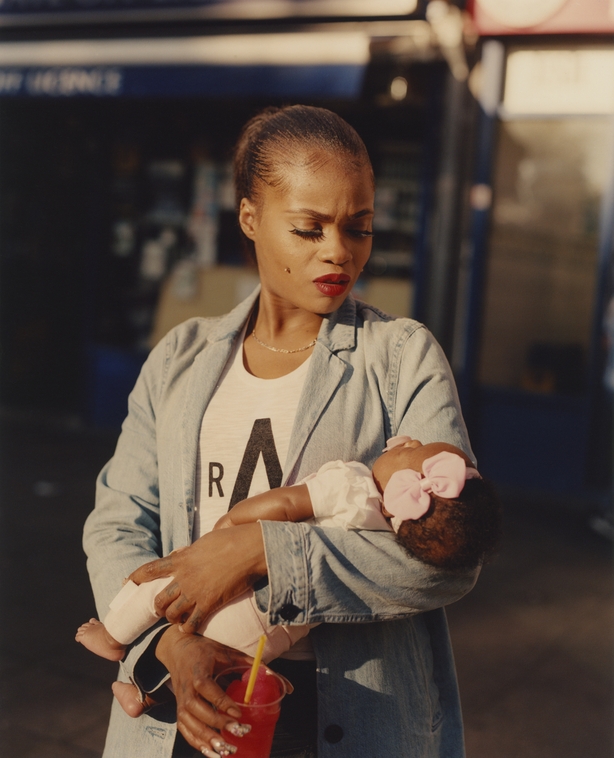 THE TRAILER FOR THE FRENCH DISPATCH
A new movie from Wes Anderson is an event, and his latest tale features a ridiculous stuffed cast comprised of Wes regulars and a few newcomers to Andersonland: Bill Murray, Saoirse Ronan Timothee Chalamet, Frances McDormand, Bob Balaban, Jeff Goldblum, Elisabeth Moss, Tilda Swinton, Lea Seydoux Owen Wilson, Jeffrey Wright, Tony Revolori, and Henry 'The Fonz' Winker. It's due to land during the summer.
THE FALL OF THE SECOND REPUBLIC AT THE ABBEY THEATRE
The mighty Corn Exchange return to the Abbey stage with a new play by Michael West, taking an alternative look at what Ireland might have become, 50 years after its independence. Directed by Annie Ryan, it's worth it for the whipsmart ensemble alone, which includes Andrew Bennett, Declan Conlon, Caitríona Ennis and Camille Lucy Ross - catch it from February 24.
JAPE MADE A VIDEO ALBUM, AND HE'S BRINGING IT TO THE NCH
Richie Egan, aka two-time Choice Award winner Jape, will present his Sentinel Video Project in the National Concert Hall on March 4th, as part of this year's Dublin International Film Festival. The project will see Jape scoring eight specially commissioned short films to accompany his most recent album Sentinel. Watch Allyn Quigley's video for I Want To Get Right below, and find out more here.
Contributors: Derek O'Connor, Rick O'Shea, Jim Carroll