Spike, Dublin's alternative cello festival, is back for its fourth installation with three days of cello action Friday 7th- Sunday 9th February 2020. Festival curators Mary Barnecutt and Lioba Petrie introduce this year's programme...
We both (Mary & Lioba) are working cellists whose careers have converged many times from Trinity Orchestra in the 1990's to improvising over singer-songwriters together with effect pedals. We love music of all kinds, are really passionate about teaching and the pair of us are determined that cellists outside of the traditional classical route have a place to convene and perform publicly.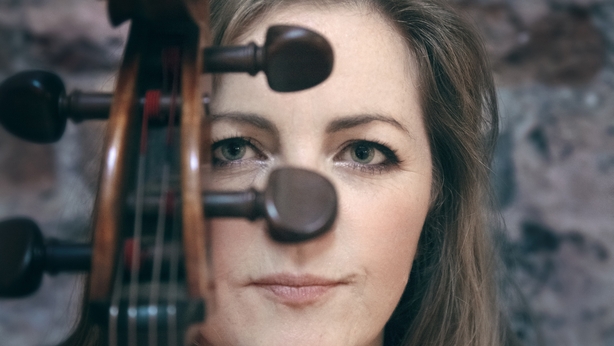 In our work as players and teachers, we try to encourage creative thinking and playing to enliven the experience of music. There is so much that can be accessed so easily now that learning and experiencing music is a very different and exciting process to where it was even 15 years ago when we started teaching and playing.
With this festival, we are inviting people to experience live the different forms of cello music. We could not have imagined how many other cellists were thinking along similar lines, and Spike Cello Festival has been cheerfully inundated with requests from performers from Argentina to Iceland looking to join our Spikey weekends. Four years down the road, we have gathered this year a collection of beautiful cellists making music from Iceland, South Africa, as well as 50% homegrown talents.
We are particularly interested this year in artists who increasingly use their cellos to compose - like our hero Hildur Guðnadóttir (Oscar-nominated this year for her score for Joker) whose music we will be performing with Glasshouse on Sunday evening - as well as musicians who perform in a non-classical way. Many of our artists this year have a fluidity between their classical roots and alternative styles, and are often bold and brazen enough to put these different worlds together in one performance.
One such experience that springs to mind happened shortly after the 2019 festival. We were lucky enough to go and hear Gyða Valtýsdóttir perform in Dublin. Firstly she was up there, leading a band, singing and standing with cello in hand, performing all of her own music. Secondly, halfway through this packed out rock gig she treated us to the slow movement from Olivier Messiaen's Quartet For The End Of Time. We couldn't believe it, our two worlds fully colliding!! The crowd's reaction was electrifying, whooping and cheering in praise for this intensely moving music. We had to invite Gyða back to Dublin for 2020.
So here we are.. our fourth Spike Cello Fest! We had enormous fun and many hours of chats putting together and planning this year's festival. We are packing 21 artists into 3 evenings and one lunchtime concert. We have the return of one of our most popular events, Yocella (yoga with live cello accompaniment) and we are very excited to be continuing our partnership with The Ark children's theatre. With them, we are once more commissioning a new installation, Sound Weaver, to add to our Curious Cello installation from 2019 as well as music and movement workshops for our future audiences. There will be workshops for adults this year, too, a music and mindfulness workshop, and an improvisation workshop for anyone who's interested.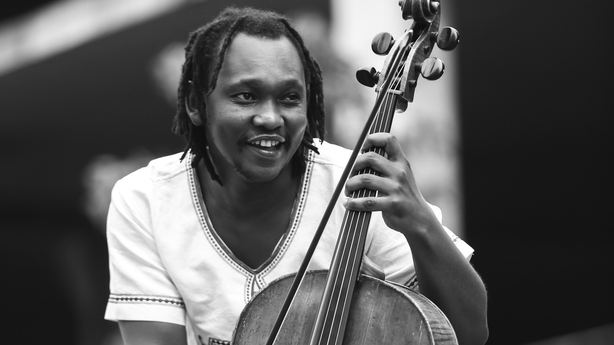 We are beyond thrilled to have Abel Selaocoe doing spine-tingling vocals over traditional South African melodies on the Friday night and the aforementioned haunting Icelandic GyðaValtýsdóttir with her band on Saturday night. On the Sunday, Glasshouse in a special cello ensemble will be performing music by Johann Johannson, Olafur Arnalds, Mica Levi, Hildur Guðnadóttir and Max Richter.
The festival has become so varied and we are very happy that we can watch so many of our Irish colleagues and friends contribute - Kate Ellis and Caimin (he officially has a Spike on his bass!), Clíodhna Ní Aodáin, Suzanne Savage and the members of Glasshouse make up more than half of this year's festival participants.
We are Spiked with excitement for Spike Cello Fest 2020! And we hope to see you there!
The Spike Cello Fest runs from February 7th - 9th - find out more here.