Since the mid '80s, music veteran Eamonn Dowd has been bringing his fiery brand of rock 'n' roll and punk-inspired country sound to audiences far and wide, releasing 11 albums along the way.
Over the years he has toured extensively throughout Europe and North America both solo and with The Racketeers, his long-serving Irish backing band.
Dowd's new album, Songs from the Fever Ship, is a collaboration with Horslips drummer/lyricist, Eamon Carr - together they've penned eight new songs with the central theme of the diaspora, and the plight of the
dispossessed Irish who moved to France in the 17th and 18th century.
Watch: The making of Songs From The Fever Ship
Dowd had long been a Horslips fan and got to know Carr in the 1980s when he was playing with The Swinging Swine. Carr came on board as manager and the band toured relentlessly, appeared on numerous TV shows and then acrimoniously imploded after releasing one EP.
Eamonn Carr begins the story about how the new album came about. "It began when my friend John Fleming encouraged a collaboration with Eamonn. I had admired his work over the years but hadn't seen him since the 1980s. However, when we began to shoot the breeze again a few songs materialized - one was a lengthy ramble through the history of those Irish families who fled the country following battles at Aughrim and Limerick. I'd long been fascinated by how so many of the Wild Geese developed vineyards whose reputation for excellence endures. I'd hoped Horslips would record the song The Merchants of Bordeaux, but the band turned its gaze towards America instead."
Watch: Eamonn Dowd performs Cu Chulainn's Lament with Eamon Carr & Jim Lockhart
Eamonn Dowd continues: "What was to become Songs from the Fever Ship was initially going to be an EP, but the songs just kept coming and as some of the tracks are 6, even 8 minutes long, an album it became. When we went into Arad Studios in Dublin, our regular drummer was out of the country, so it seemed an ideal time to suggest Eamon Carr play drums. And he did! It was a great session."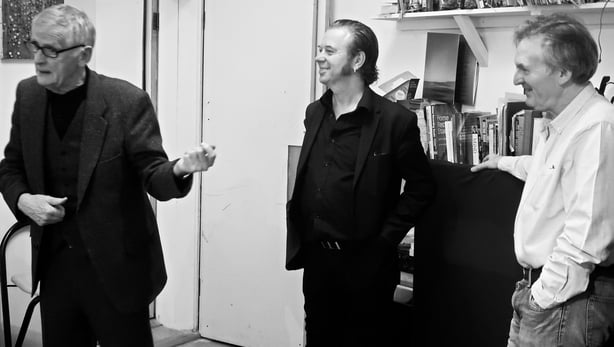 The album even features a mini Horslips reunion. "When the idea of recording the Horslips song Cu Chulainn's Lament came about," says Dowd, "we asked Jim Lockhart to come in to play and it all made sense as Jim had written the music and done the arrangement back in the day, and Eamon had written the lyrics. The song was track one, side two on their second album The Tain back in 1973."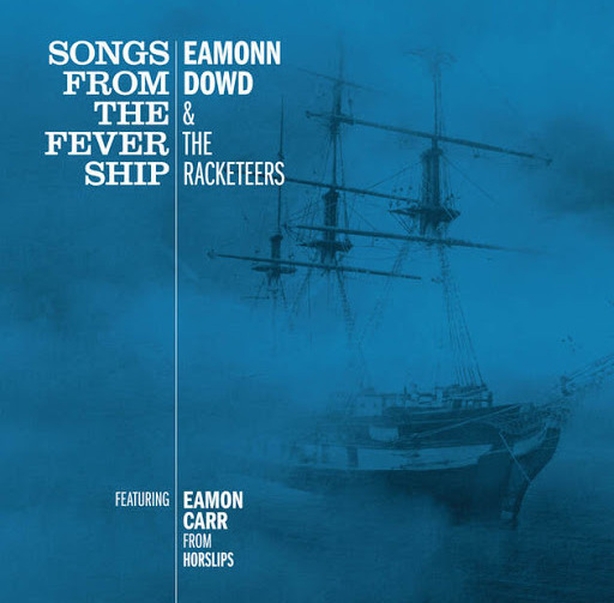 Songs from the Fever Ship is available now - find out more here. Eamonn plays with the Racketeers on Thursday February 27 th in Crane Lane, Cork and on Friday, February 28th in Drop Dead Twice, Dublin.