Actress and playwright Kate Mulvany writes for Culture about her adaptation of the Greek tragedy Medea, co-written with Anne-Louise Sarks and playing at Dublin's Gate Theatre from January 30th.
It's always terrifying to be asked to 'adapt'. What, after all, does that really mean? How tight or loose are the boundaries? How much of ourselves are we allowed, as creators, to infiltrate the text? How do we take a classic – with all its potency, its history, its collective memory – and make it our own whilst keeping the purity of the original?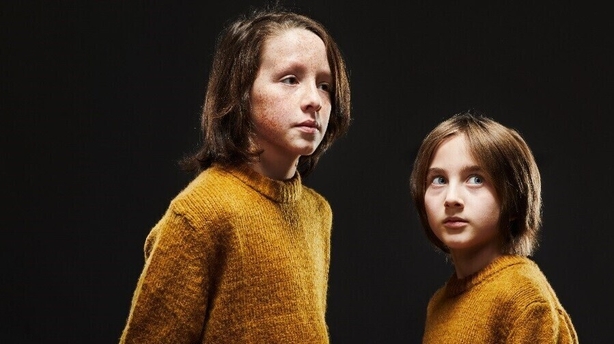 These are the questions I had to ask myself when I was approached to adapt Medea with Anne-Louise Sarks. Two women retelling the story of the most infamous mother in history. Or rather, in our case, telling the story of Medea's children – so absent in other retellings, and yet the two souls on which the story hinges.
And this was the key to exploding our adaptive boundaries. Those forgotten children. Those two little boys in the midst of a marital maelstrom.
Listen: Director Oonagh Murphy and actor Eileen Walsh discuss Medea on RTÉ Arena
We need your consent to load this rte-player contentWe use rte-player to manage extra content that can set cookies on your device and collect data about your activity. Please review their details and accept them to load the content.Manage Preferences
This subverted version of Medea was written after an intensive two-week workshop with Joe Kelly and Rory Potter – aged 12 and 11. I am indebted to them. Many of the moments in this play came about through their own invention, such as particular songs, lines and even their names, which they chose themselves. ('Leon' means 'brave warrior' and 'Jasper' means 'precious stone'.)
Part of the joy of bringing this text to life was that freedom of choice from the boys – a freedom that made my initial concerns about adapting a classic null and void. They took the story and made it their own anyway. They had no notion of 'textual purity'. They just wanted to tell their tale. And Anne-Louise and I followed their belligerent path happily!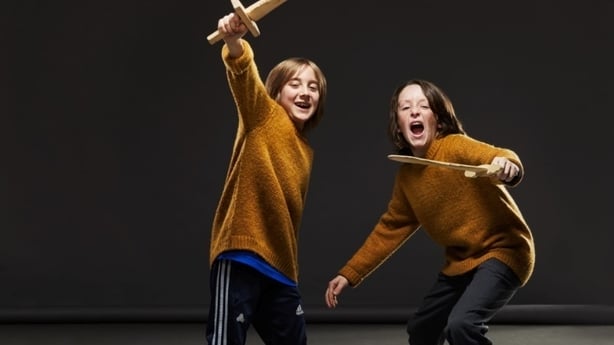 Since that first production, this reworking of Medea has travelled the world – from Sydney to Auckland to London to Warsaw to Basel… and now Ireland. Throughout all these productions, the cast and creatives have brought their own selves to the process. What you are seeing tonight is an ongoing conversation about what it is to be a child, and what it means to be an adult, and how the two can often flip.
The play you are about to see is still Medea at heart, but for the first time ever we get to hear the children speak. We get to see them play. We get to see them laugh and tease and cry and marvel and examine their own existence. More importantly, we get to spend their last hour on earth with them when no-one else in history has. We become the community they always needed…
Medea is at the Gate Theatre from January 30th - find out more here.