Ahead of the official launch of Galway's tenure as 2020 European Capital of Culture, Creative Director Helen Marriage writes for Culture about inviting a community of artists to 'hold up a mirror and help us make sense of our world'.
As a relatively recent blow-in, to me Galway is more a feeling than a place, a magical world apart with its natural beauty, deeply held traditions and ferocious weather. With its ancient landscapes and histories, its different peoples and its many languages, a place where artists have always led the way – no wonder then that Galway was chosen to represent Ireland as European Capital of Culture.
The designation is an initiative of the European Union, dating back to 1985, intended to improve the quality of life in these places and strengthen their sense of community. It is also a national honour, shining a light on Europe's Western-most country through the lens of Galway. Galway 2020 offers a year-long programme of cultural events, structured the richness and diversity of Galway's culture and history, while strengthening Ireland and Galway's connection with Europe.
Just two weeks to go 🔥

Galway 2020 European Capital of Culture Opening Ceremony - Saturday 8 February - South Park, Claddagh.https://t.co/8sUAfCySxT#galway2020 #LetTheMagicIn pic.twitter.com/PhjXQTCXbR

— Galway 2020 (@galway2020) January 25, 2020
It was an extraordinary privilege to be invited to be Creative Director for Galway's year on Europe's cultural stage and now I am inviting all of you to join us in what I hope will be a year of radical thinking. The programme is structured around the seasons of the ancient Irish Calendar, welcoming the arrival of Imbolc and the subsequent seasons of Bealtaine, Lugnasa and Samhain with fiery celebrations and running through until January 2021.
The opening ceremony itself begins as a series of fire festivals across the county with an incredible community cast of chanters, drummers and fire carriers, who will all converge on the city on Saturday 8th February for an unmissable spectacular finale on South Park.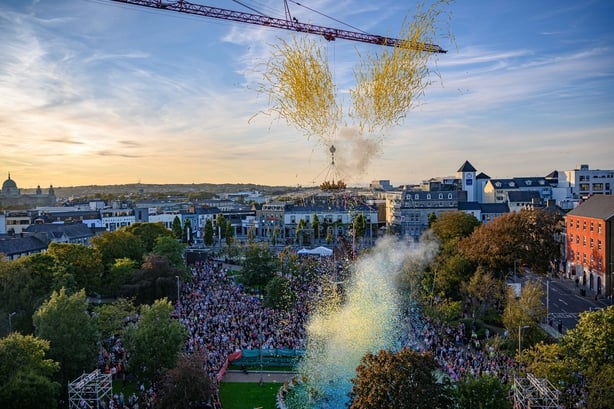 Over the course of the year, the programme will range across music, theatre, literature, visual arts, dance, film, architecture, heritage, sport, and food, all informed by our three core themes of language, landscape and migration. You'll find events imagined into existence by artists who have Galway running through their veins, interwoven with an outsider's view, as European artists unveil their own interpretations of these themes. Finnish artist Kari Kola will illuminate a stretch of the Connemara mountains on an epic scale; Druid's Galway Tour will explore the history of great Irish writing in a series of one-act plays embedding themselves in the towns and islands of the county.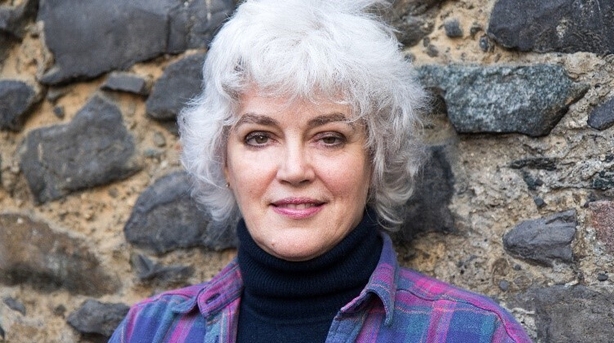 The Irish language weaves its way throughout the programme, along with the other languages and cultures to celebrate in this most diverse of Ireland's regions. From the most cutting-edge experiments of young digital artists, to the magnificence of Beethoven's 9th Symphony at the close of the year, the class of Galway 2020 will create a year that will live long in the memory and influence all who follow.
In these challenging times, when Ireland has been thrust centre-stage into the debate about what it means to be European, Galway 2020 invites a community of artists – those prophets of the future - to hold up a mirror and help us make sense of our world.
Galway's designation takes place at a critical juncture in the history of the European Community. In a time where a vibrant culture is needed, now more than ever, to forge friendships between countries and people. Galway 2020 is embracing this opportunity with open arms. Céad míle fáilte.
Galway 2020 begins in February and runs through until the end of January 2021 - find out about the Galway 2020 programme here.