Too Close to Home: Irish Contemporary Theatre Performance and Home - is a lecture by theatremaker Róise Goan for the current Davis Now Lectures series, currently broadcast on Sundays at 6pm on RTÉ Radio 1 - listen above.
Róise Goan's lecture was recorded last summer on location in Glebe House and Gallery, Churchill, Letterkenny Co. Donegal, during the Davis Now roadshow which included recordings of lectures in Cork, Limerick, Kilkenny, Donegal and Dublin.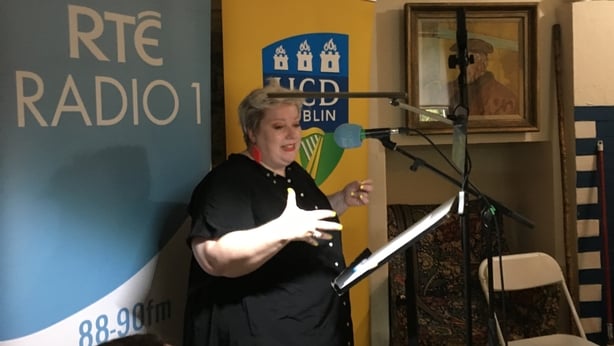 Whether in sound or set with a hearth or a sink, Róise Goan's radio talk looks at home as a central player in theatre in Ireland. Moving through the rich world of recent and contemporary Irish theatre, Goan sketches and describes a diversity of homes as they appear and disappear on stage or off-site. Home is an emotional state and home is a dramatic setting, according to Goan, with her references to the cottage kitchens of Donegal and Connemara, or to the immersive streets of Dublin's north inner city evocations of home form more than a backdrop.
The recording took place in the former kitchen of English artist Derek Hill, now open to the public and run by the Office of Public Works.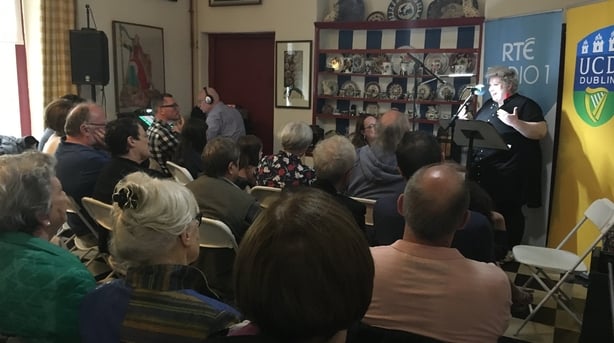 A commentary and question session followed Goan's lecture and is included in the podcast. Contributors included include Darren Murphy, associate playwright at the Abbey, Ireland's National Theatre, Traolach Ó Fionnán, Co Donegal Arts officer; Pat Farrell and Niamh Geran, contributors to Home, a Draíocht Arts Centre and theatre project that took place in Blanchardstown, Dublin 15 during 2018 and referred to by Róise in her lecture as well. Geran's son Oscar was the youngest person in the project, which invited people from the neighbourhood around Blanchardstown to share their stories of home. See some of Oscar's story here: 
The RTÉ Davis Now Lectures, Sunday at 6pm on RTÉ Radio 1 from January 5th - February 16th - the series is produced by Clíodhna Ní Anluain and made with the support of academic partner  University College Dublin CD and the Broadcasting Authority of Ireland.