The Davis Now Lectures: Making Home series currently running on RTÉ Radio 1 on Sundays at 6pm, has a timely and timeless subject at its heart.
Bricks, Mortar and Data: Technology and the Home of the Future is the latest lecture in the series, presented by Professor Linda Doyle, Vice President Dean of Research and Professor of Engineering and the Arts, Trinity College, Dublin - listen to it above.
It was recorded in Callan Workhouse Union, Co Kilkenny with a public audience who also contribute with commentary and questions, the lecture is introduced by the series consultant editor architectural historian Dr Ellen Rowley.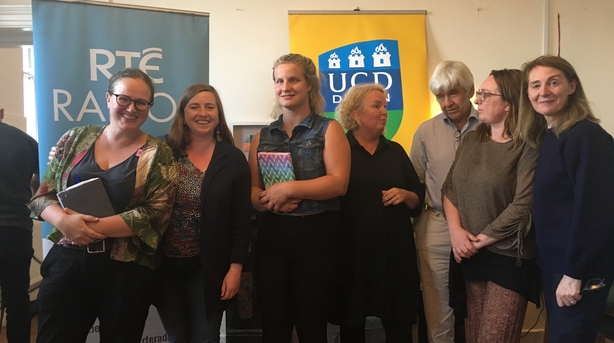 Linda Doyle is an engineer with wonderful imagination. Doyle brings her technological research and knowledge of the wireless world to imagine a house of the future, a so-called 'smart home'. She describes the different interventions already in the home, and the pieces of technology that might potentially fill the home. She raises issues around responsibility and around the ethics of technology, and says that these present and near-future changes, transforming our homes into 'bricks, mortar and data', might be the most radical ever experienced, and considers how then, must we respond?
Doyle shares how the concept of the smart home, like many concepts, featured in fiction before, becoming a reality. To illustrate this she refers to the 1950s short story by American writer Ray Bradbury entitled There Will Come Soft Rains. In the story, Bradbury imagined a future where homes are interactive, and run themselves. His story centres around a house that is capable of cooking, cleaning, and taking care of almost every need that a family might have.
Prof. Linda Doyle @TCDdeanresearch will speak in #Kilkenny this evening on 'Bricks, Mortar & Data' - part of the @RTERadio1 Davis Now Lecture series @CallanWUnion #smarthomes pic.twitter.com/GOoAWDPXfi

— Trinity College Dublin (@tcddublin) July 17, 2019
Over the decades, various inventors and innovators developed different models and prototypes of smart homes. However, the phrase 'smart house' itself was only coined in 1984, by the American Association of House Builders. Linda Doyle also considers what the smart home might replace. To this end, she refers to Jim Sutherland, an engineer with the Westinghouse Corporation, who in 1966 created a prototype machine known as the 'Electronic Computing Home Operator,' or ECHO IV - as Jim Sutherland's attempt towards a smart home was called. Sutherland was a hobbyist and designed and built the ECHO IV in his own time. The machine was hand-crafted with surplus electronic parts and apparently, as Doyle quotes, it 'computerized many of the household chores formerly undertaken by Mrs. Sutherland'. Mrs. Sutherland was heard to ask: "Will it replace me?" The ECHO IV did not become a product and did not replace Mrs Sutherland but Mrs Sutherland had quite a futuristic perspective.
The RTÉ Davis Now Lectures, Sunday at 6pm on RTÉ Radio 1 from January 5th - February 16th - the series is produced by Clíodhna Ní Anluain and made with the support of academic partner University College Dublin CD and the Broadcasting Authority of Ireland - listen back here.