Women on Walls is an eight-part podcast series celebrating the lives of eight Irish women who forged careers in healthcare during a time in Ireland when women were expected to stay at home...
Listen to Women on Walls: Dean Mary Frances Crowley (1906 – 1990) above.
Born in Wexford, Dean Mary Frances Crowley undertook her professional training in Britain, earning her Registered Nurse Certificate in 1935. She returned to Ireland in 1941 to take up a senior position in Sir Patrick Dun's Hospital. In 1944, she was appointed Assistant Matron of the Royal Victoria Eye and Ear Hospital. Immediately after the war, Crowley travelled to northern France as Matron of the Irish Red Cross Hospital at Saint-Lô (the hospital's storekeeper, interpreter and driver was Samuel Beckett, the future Nobel Laureate). For their work at Saint-Lô, Crowley and her staff were awarded the Medaille de la Reconnaisance Française. Crowley founded the Nursing Training School at the Eye and Ear and became Director of Nursing Studies. In 1974, her ambition of many years was realised with the establishment of a Faculty of Nursing at RCSI, the first of its kind in Ireland or Britain and a rarity worldwide.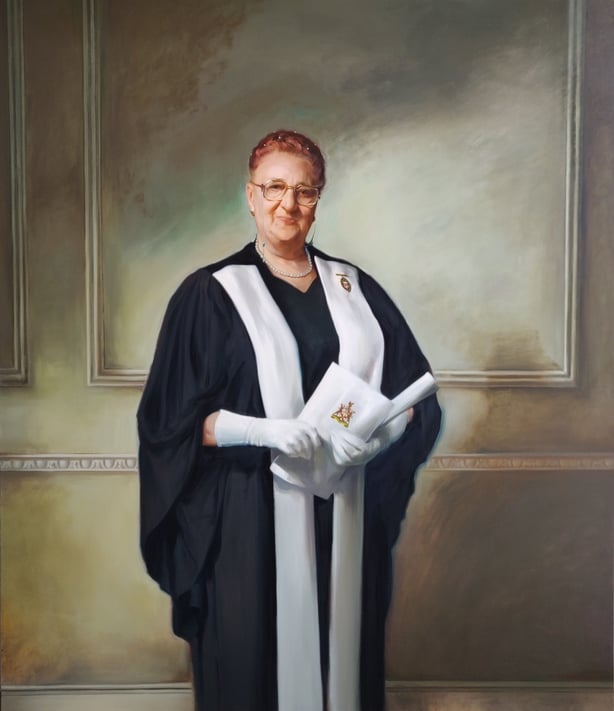 Women on Walls is a campaign by Accenture in partnership with RCSI that seeks to make women leaders visible through a series of commissioned portraits that will create a lasting cultural legacy for Ireland. Find out more here.